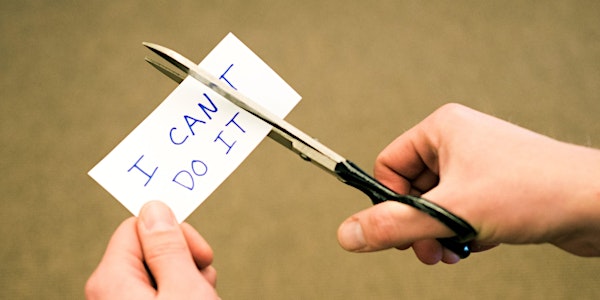 Aging: Challenges and Opportunities
When and where
Location
Maranatha Christian Reformed Church 735 Frontenac Crescent Woodstock, Ontario N4V 0B1 Canada
Refund Policy
Refunds up to 7 days before event
Description
Living ​in ​the ​third ​third ​of ​life ​brings ​both ​challenges ​and ​opportunities. ​This ​training ​event ​will ​help ​deacons, elders, pastors, ​and ​other ​church ​leaders; ​people ​in ​their ​third ​third ​and ​their ​loved ​ones; ​and ​disability ​advocates ​minister ​within ​and ​embrace ​the ​life ​God ​gives ​us ​as ​we ​age. ​
Schedule:
8:15 Registration opens
9:00 Opening worship
9:30 Keynote speaker
10:15 Introduction of workshop leaders and their workshops
10:30 Break
10:45-12:00 Workshops (4 offered)
12:00-1:00 Lunch
1:00-2:15 Workshops (4 offered)
2:30-3:15 Closing Q&A with keynote and workshop speakers
Keynote: "Growing ​in ​Faith ​in ​the ​Third ​Third ​of ​Life", Dr. ​Syd ​Hielema.
Paul declares that in our lifelong walk with Jesus we "are being transformed into his image with ever-increasing glory, which comes from the Lord, who is the Spirit." (II Cor. 3: 17) Few would describe the third third of our lives as a time of "ever-increasing glory." In what ways does Paul's declaration apply to us and our loved ones in that season of life? What steps might be take – both as those living in that season and those who lovingly walk with those in that season, to invite the Spirit's ever-increasing glory into our lives and communities?
Workshops (you will be asked to choose 2):

"Supporting Seniors in Independent Living" Elna Groot-Nibbelink. This workshop will look at the ways in which churches and individuals can assist seniors in their communities to continue to live independently, respecting their needs and choices. It will discuss the practical and often simple areas of helping that can often be the difference between a senior remaining at home or needing a move to an assisted living facility, and will include a review of community resources and how to access them.
"We Need A Big Umbrella: Engaging Possibilities for Multi-Ability Worship and Everyday Life" Amie Spriensma. Grace and empathy are virtues which can be exercised at any life stage and in any circumstances. This presentation will look at how we practice grace and empathy as we mature, grow, and pursue interpersonal relationships with other. What does it look like for us to practice what we preach? As believers, our relationships need to be rooted in love, so that when we go through transitions, life may change but love remains.
"Parenting your Parents: Challenges, Joys, and Ideas for Caring for the People who Raised You" Mark Stephenson. As the needs of aging parents increase, parents and their adult children find their roles reversing. This workshop will examine the kinds of changes that can happen in the parent child relationship as parents age, will give ideas for finding resources, and will suggest ways to maintain healthy relationships with parents, siblings, and others in the final years of the parents' lives.

"Aging with Grace and a Sense of Well-Being" Siebert VanHouten. Aging can bring losses including physical decline, loss of independence and isolation. As we travel the journey of aging we need to develop a healthy attitude so that we continue to have a sense of purpose and meaning. A healthy attitude helps prevent depression, loneliness and a dread of becoming older. Participants in this workshop will look at some of the factors that affect mental health in the older population, and strategies we can develop to maintain good mental health. We will also discuss strategies for church leaders to help senior church members and those who minister with seniors.
Speaker Information:

Dr. Syd Hielema serves as team leader for Faith Formation Ministries, a young CRC ministry that supports congregations in their faith formation callings. Previously he has served as professor of ministry at Dordt College (Iowa) and Redeemer University (Ontario). Syd and his wife Evelyn live in Ancaster, ON.
Elna Groot-Nibbelink has worked for 10 years as a Client Care Coordinator for the Victoria Order of Nurses S.M.I.L.E. (Senior's Managing Independent Living Easily) program in Eastern Ontario for the last 10 years. The S.M.I.L.E. program assists seniors to remain in their homes via needs assessments, service provision and navigation through existing community resources. Previously Elna worked as a social assistance caseworker for both provincial and municipal governments. At her church, she has served as a deacon, and in the Ladies Bible Study, the Worship Committee, and the Praise Team.

Amie Spriensma is a daughter, sister, auntie, and friend. She graduated from Dallas Theological Seminary in 2007 and is taking Clinical Pastoral Education to become a hospital chaplain. She enjoys meeting people from all over the world. She also enjoys reading, writing, Bible study, and spending time with her dogs.

Mark Stephenson serves the Christian Reformed Church as Director of Disability Concerns. He and his wife Bev have six children including their adult daughter Nicole who lives joyfully with severe multiple disabilities. Previously, he served as pastor of two CRC congregations.

Siebert VanHouten is a retired chaplain. During his ministry, he worked in a psychiatric facility, a seniors' housing complex and was director of a chaplaincy program in a long-term care facility. He also assisted in developing programs in various institutions and promoted chaplaincy in the Christian Reformed Church. He has a keen interest in helping churches to see aging as a time in which we can experience God's grace in new and remarkable ways.