Description
Join QB3 as we explore cutting-edge research on the aging process as it takes place in single cells. Chan Zuckerberg Biohub researchers will present and analyze recent results fresh from the lab. Experts will provide cross-disciplinary insights and suggest potential uses for the data. A reception follows.

QB3's Aging Research Initiative
QB3 has been supporting breakthrough research and interdisciplinary work for the last two decades. Six years ago, QB3 turned its attention towards the nascent field of aging research. Through its collaboration with Calico, QB3 has funded studies to advance the understanding of the aging process. QB3 has also organized two major symposia in the "Staying Younger Longer" series, which brought together academics, industry leaders, National Institute of Aging representatives, and entrepreneurs in the field.

Research into the Science of Aging at Chan Zuckerberg Biohub
Chan Zuckerberg BioHub and its collaborators recently published a comprehensive analysis of aging dynamics at an organ and single cell level. Aging is still poorly understood and this work can serve as a resource to catalyze further insights into the mechanisms of aging damage such as altered intercellular communication, loss of proteostasis, and decreased mitochondrial function. RNA-sequencing was performed on 17 organs and plasma proteomics was obtained at 10 ages across the mouse lifespan. The data suggests changes in extracellular matrix regulation, unfolded protein binding, mitochondrial function, and inflammatory and immune response as the age progresses.
Note:
To make the most of the event, please familiarize yourself with the two recent papers:
A. O. Pisco et al. "A Single Cell Transcriptomic Atlas Characterizes Aging Tissues in the Mouse", https://www.biorxiv.org/content/10.1101/661728v1
You can interact with the data here: https://tabula-muris-senis.ds.czbiohub.org/
N. Schaum et al. "The murine transcriptome reveals global aging nodes with organ-specific phase and amplitude", https://www.biorxiv.org/content/10.1101/662254v1
Program:
3:00 pm Reg Kelly (QB3) - Welcome and goals of workshop
3:05 pm Tony Wyss-Coray (Stanford) - Introduction to the study of aging using single cell RNA sequencing – history, promises and challenges
3:20 pm Angela Pisco (CZ BioHub) - The recent CZ BioHub study – Tabula Muris Senis – data collection and analysis
4:00 pm Jacob Kimmel (Calico) - The recent Calico study – cell and tissue changes with aging and discussion on senescence markers
4:10 pm Anthony Covarrubias (Buck) - Adipose and liver macrophages – NAD, metabolism and aging
4:20 pm Dino Leone (Alkahest) - Single cell RNA-seq for characterization of aging and plasma membrane fractions effects
4:30 pm Discussion of presentations with questions and additional insights/suggestions from audience participants.
5:20 pm Reg Kelly Wrap-up
5:30 pm Reception. Informal discussions and formation of collaborations.
7:30 pm Close of reception
About the Speakers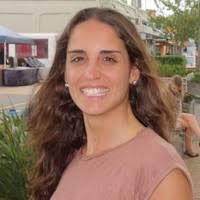 Angela Pisco, PhD
Data Scientist, Chan Zuckerberg Biohub

Angela Pisco is a data scientist at Chan Zuckerberg Biohub. She earned a PhD in systems biology from the University of Manchester. During her PhD she studied how drug resistance emerges during chemotherapy, and discovered that cancer cells can adapt to the presence of drug by acquiring a reversible resistant behaviour in response to treatment. Before joining CZ Biohub she was a postdoctoral fellow at King's College London, where she investigated the mechanisms of cellular differentiation in the skin. Currently at CZ Biohub Angela leads the development of the first aging Cell Atlas, an open-source database that will detail the biology of the average healthy mouse cell-by-cell at different ages. She is passionate about innovation and technology and wants to use computational tools to advance fundamental knowledge of cell behaviour in health and disease to improve healthcare and wellbeing.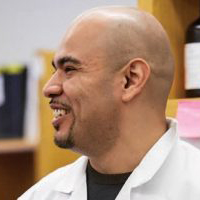 Anthony Covarrubias, PhD
Postdoctoral Researcher, Buck Institute for Research on Aging

Anthony J. Covarrubias is a postdoctoral fellow exploring the links between inflammation and aging at the Verdin Lab. He studies how the innate immune system regulates metabolite levels such as NAD during aging. Anthony grew up in Los Angeles and earned his undergraduate degree in Biochemistry from UCLA. He holds a PhD from Harvard studying how nutrient sensing and nutrient levels impact inflammation during obesity.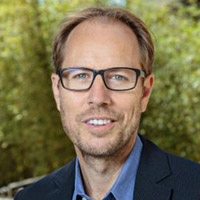 Tony Wyss-Coray, PhD
Professor of Medicine, Stanford University

Dr. Wyss-Coray's laboratory studies the role of immune and injury responses in neurodegeneration and Alzheimer's disease. The group seeks to understand how immune responses and injury pathways may modulate neurodegeneration and age-related changes in the brain. They study these pathways in vivo and in cell culture using a number of genetic and proteomic tools. We have been particularly interested in the TGF-beta signaling pathway as a major regulator of biological processes and we are developing genetic and pharmacological agents to manipulate this pathway.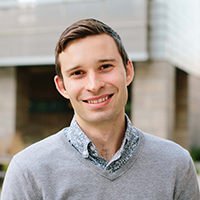 Jacob Kimmel, PhD
Data Scientist, Calico
Jacob Kimmel is a Data Scientist at Calico Life Sciences. He earned a PhD at the University of California, San Francisco, where he developed methods to infer cell state transitions from cell behaviors captured by timelapse microscopy. Using these techniques alongside single cell genomics, he showed that muscle stem cell activation is a non-linear process that dampens with age. At Calico, Jacob leverages single cell genomics and live-imaging methods to investigate how aging and disease manifest across diverse and dynamic cell identities.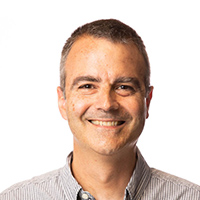 Dino Leone, PhD
Senior Scientist, Alkahest
Dino Leone is a Senior Scientist at Alkahest. He holds a BS and MS in Biochemistry from University of Zurich, Switzerland. After a PhD at the Swiss Federal Institute of Technology (ETH) in Zurich, Dino completed a postdoctoral fellowship at Stanford University. Since joining Alkahest, he has been in charge of employing state-of-the-art single cell RNA-seq technologies to investigate the molecular and cellular mechanisms of aging.
SPONSORS