Description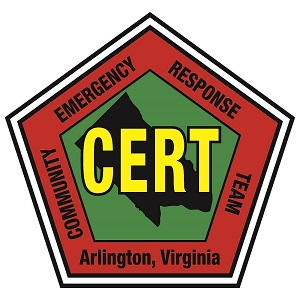 ACTION REQUEST: Please register for the roles of Patient Actor, Moulage Artist, or Admin Support for Agile Warrior 19-01 (AW19-01). Moulage Artists and Admin Support can double as Patient Actors. If you want to do two roles, register for both. If you cannot or do not want to receive moulage, indicate that in the questionnaire. We will confirm to what roles you have been assigned, whether that be as Moulage Artist, Admin Support, and/or Patient Actor.

REGISTRATION: All CERT Volunteers must register through Eventbrite.
EXERCISE DESCRIPTION: Agile Warrior 19-01 (AW19) is the operational name of the exercise which allows the Pentagon Force Protection Agency (PFPA) and Mutual Aid Partners to exercise and test procedures and plans to counter and/or mitigate disasters at the Pentagon. Date: 27 July 2019.
SCENARIO: AW19-01 scenario includes coordinated terrorist attacks at several places on the Pentagon Reservation and environs, external to the Pentagon building proper. Attacks may include active shooter, car ramming, knife attacks, or other.
ARLINGTON CERT ROLE: The Arlington CERT serves as an agent of the PFPA to recruit, organize, and support CERT Volunteers. CERT Volunteers will provide about 100 role players to act as patients, victims, and by-standers. CERT Volunteers will also provide moulage to simulate injuries for 60-70 people, personal accountability before and after the exercise, and other admin support. Participation in this exercise supports the Arlington CERT Mission, because it will help CERT Volunteers become better informed about the structure of emergency response within Arlington County and to be better able to plan for situations which may occur.
LIABILITY WAIVER AND IMAGERY RELEASES: Please go to https://urlzs.com/tuczW to download, sign and date the Liability Waiver and Imagery Release form and return the signed forms to CERTArlingtonVA.Forms@gmail.com. YOUR APPLICATION TO PARTICIPATE IS NOT FINAL UNTIL A PROPERLY SIGNED WAIVER AND A PROPERLY SIGNED RELEASE ARE RECEIVED. All participants must sign a liability waiver and an imagery release. The imagery release means that US Government agencies and other government agencies may use your imagery and/or recordings for their purposes. Also, official imagery and recordings may be released to the Arlington CERT for general distribution to participants. PERSONAL photography, imagery, and sound recording of any kind is strictly PROHIBITED.
PERSONAL SAFETY AND PERSONNEL ACCOUNTABILITY: Personal Safety and Personnel Accountability are of primary importance. Anyone who senses a potentially dangerous situation should declare loudly "REAL WORLD EMERGENCY." This stops all exercise play until the situation is sorted out. Everyone will check in and check out with the Admin Support Staff. Failure to check out prior to departing will force the Admin Support Staff to remain on site until the missing person is found and confirmed to be safe.
IMPORTANT NOTES:
1. STRESS. Exercise role play can be stressful. Role players need to be prepared to attend, rain or shine.
2. PERSONAL PHOTOGRAPY, IMAGERY, OR RECORDING PROHIBITED at the Pentagon by the Code of Federal Regulations (CFR). Violators stand to be prosecuted.
3. NO SHOWS. It is extremely disruptive when volunteers do not show up. Please do not sign up unless you really do plan to attend. If you must cancel, do so as soon as possible so that alternates, if there are any, can be activated. If you become sick, keep your germs at home, but cancel immediately.
4. AGE LIMIT. Must be 18 years of age or over as of 27 July 2019.
5. NO TSHIRTS OR LUNCH OR SNACKS. No lunch nor tshirts for volunteers will be provided with this exercise. Bring your own water and snacks in disposable containers.
6. ID. All participants must present an official photo ID on checking in and checking out.
7. ATTIRE, ROLE PLAYERS. Required: Closed toe shoes. Long pants. Clothing that can be cut up by the Moulage Artists or by the Emergency Medical personnel to determine your triage status.
8. ATTIRE, ADMIN SUPPORT. Required: CERT Vests. Closed toe shoes. Long pants.
9. BRING WITH YOU. Water and snacks in your pockets. Disposable containers. Cell phone. Sunscreen.
10. SECURITY CHECKS. Everyone participating in this exercise is subject to check by wanding, body scanning, physical searches, bag searches, etc. Do not bring weapons, multi-tools, etc.
11. All role players must be prepared to be transported to real or simulated medical facilities or other areas within the region.
12. Moulage Team Members may receive training in specific areas of moulage for this exercise.
13. Access to restroom or porta-johns will be limited at the specific event venues. There will be access to porta-johns in from the Moulage Area.
TENTATIVE SCHEDULE
Saturday, 27 July 2019
0515 Arlington CERT Deputy Coordinator and Admin Support Staff Arrive at Admin Area
0530 Moulage Team Arrives
0545 – 0730 Patient Actors and other role players arrive at individually scheduled times.
0545 – 0730 Moulage application and role player briefing.
0730 – 0745 Role Player Staging.
0800 Exercise Start
1200 Exercise Finish

ADDITIONAL INSTRUCTIONS: Provided closer to the event.

QUESTIONS: Les Garrison, Arlington CERT Coordinator CERTArlingtonVA@gmail.com, 703-967-
4291, copy to Kiley Tibbetts at CERTArlingtonVA.App.Registrar@gmail.com.