Agile Transformation without Change Management? … Like Diving in the Deep End without Knowing the Depth

Tuesday, December 12, 2017 from 6:30 PM to 8:30 PM (EST)
Event Details
Note:  Snag-A-Job is hosting this event with Agile Richmond at their location. Meeting time: 6:30 - 8:30pm.
Abstract: While individual teams frequently experience new levels of productivity after adopting Agile, those same Agile practices and mindsets when applied more broadly rarely align with an organization's existing norms, especially with regard to management style. Often it is the very techniques that got middle managers promoted that need to end. For example, instead of pushing their team to over-deliver to the client an Agile manager is better served by supporting the team in giving the customer just a fraction of potential value, sooner. Such adjustments are hard to address, but if they're not, managers and team members become misaligned – some hold on to what worked previously, and others embrace new Agile approaches and expectations. This is borne out repeatedly in assessments that look at Agile and organizational culture. 
Recently, Agilists representing 20+ Agile transformations at Fortune 500 companies were surveyed about the factors that most influence a successful transformation, positively or negatively. The two factors, among 24, that had the greatest influence – both as a roadblock and enabler – were Supportive IT leadership and Senior Executives Who Clearly Understand the Case for Change (to Agile).   
These results speak to the reality that scaling Agile requires more than organic growth or a "Coach them and it will happen" mentality. Transforming the organization, any significant transformation, requires highly engaged leadership who deeply care about the change, the goals and the path. Aligning the organization during Agile transformation can be done with an approach that is typical for organization change managers. 
This talk will explain how to apply change management to your Agile Transformation so that ceremonies are better integrated, culture changes are more clearly defined and addressed, and management is positioned to lead the organization through the changes – all so that your organization delivers better results for its customers faster.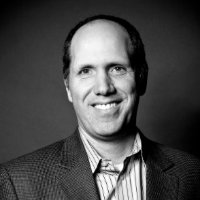 Bio:  Colin Ceperich is a management consultant at CapTech Ventures, where he leads complex change initiatives for Fortune 500 clients.  He has 20+ years of experience helping clients to implement change including leading teams through Agile transformation.  He has certifications as a Scaled Agile Framework, Project Management Professional, Prosci Change Management and Change Management Advanced Practitioner from Georgetown University.
Have questions about Agile Transformation without Change Management? … Like Diving in the Deep End without Knowing the Depth ?
Contact Agile Richmond
When & Where

Snag-A-Job
4851 Lake Brook Drive
Glen Allen, VA 23060


Tuesday, December 12, 2017 from 6:30 PM to 8:30 PM (EST)
Add to my calendar
Organizer
This is another in Agile Richmond's continuing series of learning and growth opportunities. Agile Richmond is a professional non-profit organization of people in the Richmond, Virginia area committed to Agile and Lean practices. We are committed to providing opportunities for our community to share knowledge, excitement and learning about Lean and Agile in both theory and practice.