Description
Agile Tools Startup Workshop+Coaching presented by Agile Media Consulting
Patricia Anglano is an Agile Transformation Coach and Organizational Development consultant and has taught introductory workshops and an 8-week Agile Project Management class at Coloft Academy this year.
This workshop focuses specifically on "Agile tools for Entrepreneurs and Start-Ups". It speaks to the needs of product ownership and how you can utilize Agile methodology tools and processes for new product development, team building, and overall successful execution whether it is a proof of concept or building out an existing online or mobile application.
No technical knowledge or knowledge of Agile Methodologies is required for this workshop as the first 90 min. covers basic Agile tools and applications for Product owners before practically applying those in the second part of the bootcamp. After the class every student can take advantage of the 30 min. 1:1 coaching call with the Instructor. This hands-on workshop is limited to 12 participants.
Student takeaways:
90 min. Basic knowledge of Agile Methodologies class but specific to Product Owners/Creators
60 min. Practical Application of knowledge with your product or service in mind
30 min. 1:1 coaching after bootcamp to answer any outstanding questions
Strategic product review and opportunity to redefine why and how you build a product or service in a start-up phase
Learn about Agile execution tools that can help your team become more effective and focused
Connect with other entrepreneurs and start-ups and feel the support of an Agile start-up community
Who it's for:
This workshop is great for anyone who simply has an idea for a new start-up, those in a critical stage of development and of course those who feel stuck (haven't we all) and need to take a closer look at the why and how of their product.
Instructor: Patricia Anglano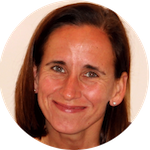 Patricia Anglano is the President and Founder of Agile Media Consulting and the Lead Agile Coach and Consultant at her company. She has 18 years of experience working in Product Development at large companies like Yahoo!, MySpace, and Sony Pictures Entertainment as well as serviced smaller start-ups in the community like Promojam as clients. She founded an Agile coaching and consulting company in 2009 and has helped many companies in their Agile transformations including most recently Sony Pictures Entertainment and has a huge passion for talking about and teaching All Things Agile. She also has over six years of academic teaching experience at USC including at the USC Film School and has taught many workshops and classes at companies on Agile and related tools.
"I have yet to see a full Agile (Scrum) Implementation be in place such as the one put in place in our group today. Patricia's Agile Coaching skills are excellent and have been extremely helpful throughout the several Scrum teams while facilitating the ability to work in a fast paced environment."
- Eduardo Magadan, Sr. Software Architect, worked directly with Patricia at Agile Media Consulting LLC/ Sony Pictures Entertainment, 2012-2013
"Patricia is a top level SCRUM coach and we learned a lot about SCRUM methodologies while working with her. Patricia excels at organizing teams and instituting agile methods quickly and efficiently. I recommend Patricia for any development project requiring an agile and focused team"
- Matt MacNaughton, CEO, Promojam (client 2011-2012)

About Coloft Academy
Coloft Academy offers classes, workshops and courses for tech entrepreneurs in Los Angeles. Topics offered include web/mobile development, user experience, marketing, finance, legal and more. For a list of upcoming classes, visit http://coloft.com/academy. To automatically get updates, join the mailing list.
Parking
Use ParkMe to look up street parking near Coloft (street parking on Santa Monica Blvd & Colorado is free after 6pm). Please arrive 5~10 minutes early to make sure you can arrive on time.
Organizer of Agile Tools Startup Workshop+Coaching presented by Agile Media Consulting