Description
"Wonderful, amazing. Really gave me some awesome tools/techniques and shifted my whole mindset. 5 stars!"
Agile and Lean work when there is deep respect and consideration for people. However, often the behaviors we experience and sometimes exhibit at work are not in alignment with our own goals and the goals of the organization. This is what makes achieving agility so hard.
Professional coaching helps individuals and teams increase transparency of their own internal and external blockers that stop them from being successful in achieving their goals.
During this 3-day highly interactive ICAgile-Certified coaching course you will learn specific professional coaching skills required to help others who are moving towards Agile ways of working. You will also gain the understanding and skills required to create a safe environment for meaningful collaboration and healthy conflict resolution within an agile team and be exposed to team dynamics and the role the wider organization system plays. This course has been designed and developed by the AWA Team, the global community of practice for agile and organizational change.


Get ICP-ACC & ICP-ATF certified in 1 week! Agile Team Facilitator runs June 10th – 11th in Chicago.
WHAT YOU WILL LEARN:
What an agile coach is and how this role plays out with your teams.
An introduction to neuroscience and why it's important as coaches we understand how the brain reacts when we're stressed.
Gain fundamental professional coaching skills and insights, like what powerful questions are and how to use them effectively and one of the important tools for team and personal growth – giving and receiving feedback.
How to create a psychologically safe environment for your teams by looking at how to set up the team environment and help the team to know themselves and create a shared culture and vision.
How to conduct the coaching conversation including techniques to improve the way you listen, brainstorm and help your client be effective with actions.
Why it's important to design a coaching contract with your team and stakeholders.
How to coach and mentor through different kinds of change.
How to coach toward high-performance and gain effective skills in encouraging team collaboration and trust and how to resolve conflicts.
AGENDA:
Team Emotional Intelligence
Defining agile coaching
The agile mindset
Roles and responsibilities
Achieving self-awareness
Coaching principles, contract & patterns
Neuroscience and coaching
Coaching vs Mentoring
Training & Facilitation
Conducting the Coaching Conversation
Goal & action-based outcomes
Presence & Listening
Giving & receiving feedback
Powerful questions
Creating a psychologically safe environment
Understanding team development
Setting up the team environment
Creating a team kickoff / startup agenda
Characteristics of an agile team
Coaching the journey towards high-performance
Handling organizational Impediments
Planning to facilitate a conflict within a team
Putting it into practice


WHO SHOULD ATTEND:
Execs, Managers, Team Leaders, Project Managers, Scrum Masters, Iteration Managers, Agile Coaches, aspiring Coaches, Product Owners


PRE-REQUISITES:
This an intermediate-level course for practitioners with at least 6 months of hands-on agile experience. You will build upon the experience you already have working with agile teams.
ACCREDITATION: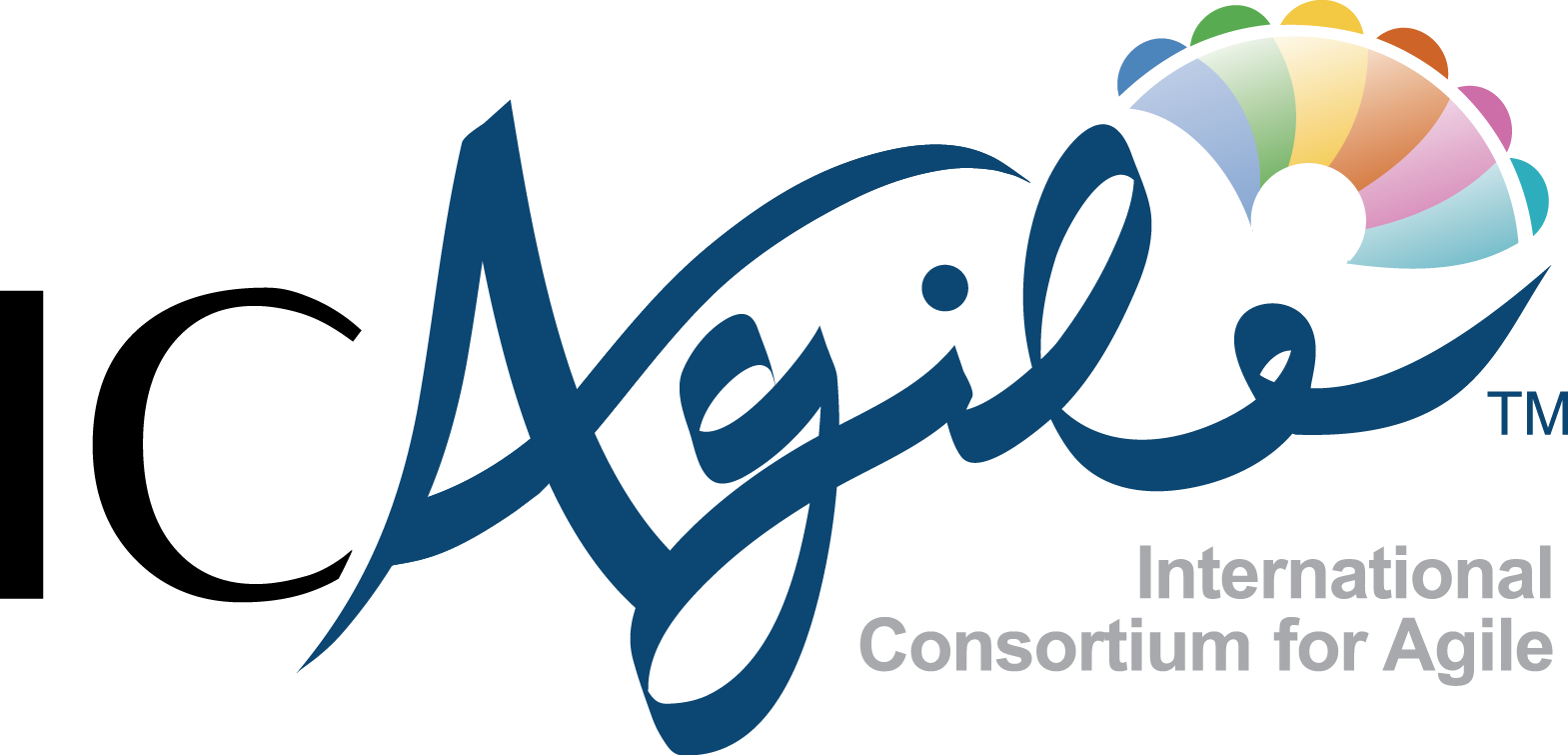 This course is accredited by the International Consortium for Agile (ICAgile) as fulfilling all Learning Objectives in the Agile Coaching track. After successful completion of this course, you can apply for the ICAgile Certified Professional-Agile Coaching (ICP-ACC). This continuing education certification is a key step toward achieving the ICAgile Expert-Agile Coaching (ICE-AC), the industry's first competence-based certification.
There is an ongoing assessment throughout the class as well as a practical assessment at the end of the course that you will need to pass. As long as the trainers believe you have demonstrated competence and that you have understood the learning objectives and you do not miss more than 1 hour of the course then you will receive the certification. The certification is included in the price of the course. Following the class, you will receive an email from ICAgile with your Certification.


Endorsed by Scrum Alliance
By attending this course you will be eligible to earn up to 15 Category C SEU Points.






WHAT PEOPLE SAY ABOUT THIS CLASS:
"This course is valuable to anyone interested in improving their coaching skills, understanding team dynamics and learning it by doing it! Thank you for the great class!" - Dana Pylayeva, Agile Coach
"The trainer knows & delivers the content exceedingly well. The topics are delivered with significant time & depth to be effective and not boring." - Joe, Scrum Master
"For a delightful blend of theory + practical applications look no further than this engaging course." - Sean, Scrum Master
"Absolutely excellently delivered course - a masterclass in facilitation and coaching. Content was superb and the vibe in the class on all three days was phenomenal. Thank you"
"I am a happy, enthusiastic Scrum Master and I have to say this makes me realise where my next step in my career journey will be. Loved this training so much and I feel a better person now! Thank you to the AWA amazing team!" - Bianca Schobel - Scrum Master
"This has had a significant impact on both my career and my life!" - Mike Ferrie
"Genuine coaching course from a genuine coach, highly recommended." - Mike Horwath - Agile Coach
"This training helps a lot, a very good trainer. The material given is very helpful. I can't wait to really implement it in real life." - Anna - Scrum Master
"This Agile Team Coach Training was exceptional. The trainer was fantastic - they led the 3 days with such skill; the depth of experience was clearly evident. Loved this course." - Denise McClintock - Scrum Master
"The trainer delivered the content superbly. The course was engaging & eye opening." - Jason Taylor - Agile Coach
"This course helps you be the coach you imagined you'd become." - Robin James - Enterprise Agile Coach
"Illuminated gaps in my knowledge & skills then filled them with practical examples and demonstrations." - Chris Davey - Scrum Master
"I would recommend this course for any Org that are serious about delivering max value from teams with Agile." - Derek O'Reilly - Delivery Lead/Agile Coach
"The Agile Team Coach training is the perfect foundation for becoming a better coach. It provides tools, methods and ideas that I will be able to use tomorrow. The safe environment and small groups are a perfect place to practise and receive immediate feedback. Sharing experiences and learning from each other is an invaluable bonus." - Marie Englund - Scrum Master
"Awesome course, learned a lot of new concepts and also a bit more about myself. Definitely recommend to those who want to learn more about how to improve teams and themselves." - Miguel Pedro - Product Specialist
"This is an excellent course for anyone who is an agile coach or moving towards incorporating agile coaching into their own role. It fills the gap between a traditional coaching course and the Scrum Master course, linking them together." - Jackie Sherwin - Product Owner / Coach
"If anyone is in any doubt about the importance and power of an agile coach - attend this course!" - Noel Warnell, Agile Coach
"This training separates itself from other providers by putting the attendees at the centre and wrapping the content around them to create deeper insights." - Daniel Millbank - Scrum Master
"Wonderful, amazing. Really gave me some awesome tools/techniques and shifted my whole mindset. 5 stars!" - Cait Pelly - Scrum Master
"A really great course that has given me confidence to give people the space (silence) to work out how to reach goals." – A. Soddart, Delivery Manager
"This is the first training course I haven't fallen asleep in. Every minute of the course was engaging, informative and fun." – R. Jarrat, Delivery Manager
WHAT YOU WILL RECEIVE:
Course manual and notebook
Improved skills and knowledge that will enable you to mentor and coach your teams
Access to Slack channel community for all Coaching for Agility alumni
Tasty breakfast and lunch, and teas/coffees/water
Membership to Adventures with Agile community for organizational change and agile




OUR TRAINER
PHILIY LANDER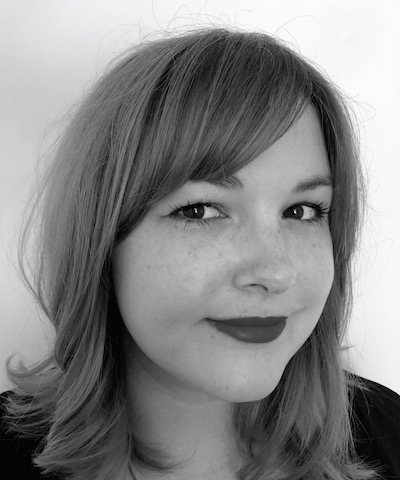 Philiy has been working with teams of people helping them deliver creative products and services for over a decade. Philiy's tech career began as a QA on a waterfall project she quickly began searching for a better way of working and discovered Agile and Scrum. It was love at first sight and since then Philiy's passion to make working lives better has driven her to continuously develop her Agile knowledge and skills in Professional Coaching, Training and Facilitation.
For Philiy, everything Agile coaches do is underpinned by Professional Coaching skills and the Neuroscience that underpins coaching skills. To truly facilitate large scale and lasting change we have to understand how human beings change on a personal level and work with that natural process Philiy is a CSP, Barefoot Personal & Business Coaching Graduate, International Coaching Federation Member and is currently working on her thesis for an MA in Personal & Business coaching. Philiy took part in a 'Neuroscience for Coaches' programme with noted author and coach Amy Brann. Philiy is also part of the Training from the back of the room Certified Trainer Team
Philiy has worked extensively with scrum teams and leaders across multiple industries. Today, Philiy is an Agile Coach working with the team leading an agile transition at a global organization of 20,000+ employees in New York City.


Speak to the training organizers - Adventures with Agile

To speak to the organizers of this course for further details:
Call:

+16468322328

Email: training@adventureswithagile.com