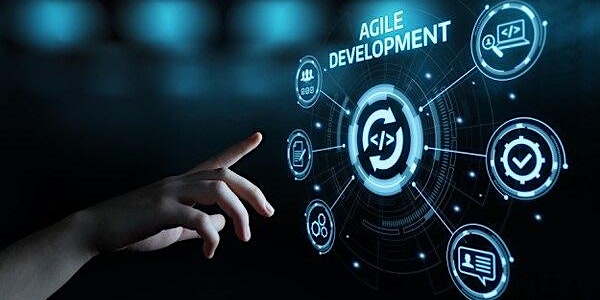 Agile & Scrum certification Training In Albany, GA
Agile & Scrum Certification Training by Industry Expert
When and where
Location
Albany, GA Regus Business Centre/Hotel Albany, GA 31701
Refund Policy
Contact the organizer to request a refund.
About this event
Overview:
Agile development practices offer tangible benefits in productivity and quality by rapidly addressing issues, responding to new opportunities and meeting volatile customer demands, while focusing on continuous improvement through an iterative approach. The success of Agile depends on solid teams and every team member needs to be well versed with its concepts and tools. Increasing demand for Agile professionals has made Agile & Scrum courses very popular.
Scrum is an agile framework for developing, delivering, and sustaining complex products, with an initial emphasis on software development, although it has been used in other fields including research, sales, marketing and advanced technologies. It is designed for teams of ten or fewer members, who break their work into goals that can be completed within time-boxed iterations, called sprints, no longer than one month and most commonly two weeks. The Scrum Team track progress in 15-minute time-boxed daily meetings, called daily scrums. At the end of the sprint, the team holds sprint review, to demonstrate the work done, and sprint retrospective to improve continuously.
Instil Learning's Agile and Scrum training with its focus on Agile development and Scrum practices will teach you to harness complex processes and apply Scrum techniques for project success. With hands-on practice sessions and a comprehensive theory, you will be ready to initiate the Agile transformation in your project and your organization.
Key Features:
Basic introductory course on Agile and Scrum
8 hours' workshop conducted by certified instructors
Real-world simulations and hands-on exercises for learning reinforcement
100 days free access to our e-learning modules
Course completion certificate
8 PDUs to maintain the credentials
What you will learn:
Understand why Agile works better than the traditional project development methodologies
Understand the reasons why the Agile approach is so well suited for software development projects
Understand how adopting Agile increases business value
Learn the four-phase approach of Concept-Initiate-Deliver-Deploy
Through examples of real projects, understand the organizational and people challenges and opportunities that the Agile approach brings to the solution development process.
Course Outline: Curriculum
Waterfall vs. Agile
An Intro to Agile Process
Agile Flavors
Agile Project Delivery
Scrum (3*3)
Planning & Estimation
The Product Backlog
Release Planning
The core tenets of Scrum
Advanced Scrum Topics
Agile Adoption
Kanban
Agile Project Simulation
Why Instil Learning?
Our training is the best and value for time & money invested. We stand out because our customers
Get trained at the best price compared to other training providers.
Get trained by the best trainer in the industry.
Get accesses to course specific learning videos.
Get 100% Money back guarantee*.
*We also conduct corporate training on your preferred location and dates for no extra cost.
Contact us for more information:
Email: support@instil-learning.com
Tel: + 1 (302) 689.8082