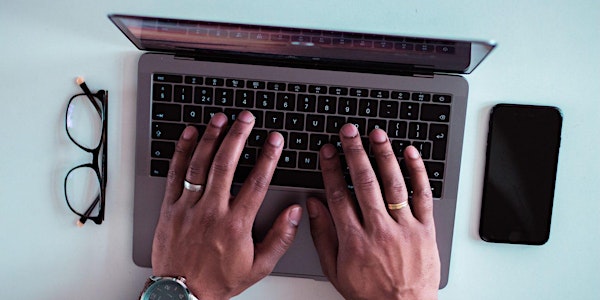 Agile Release Planning Workshop — Halifax, NS In Person
Our Agile Release Planning Workshop is standalone. Upon completion, you will receive a Certificate in Agile Release Planning.
When and where
Location
Delta Hotels by Marriott Dartmouth 240 Brownlow Avenue Dartmouth, NS B3B 1X6 Canada
About this event
Our Agile Release Planning Workshop is standalone. Upon completion, you will receive a Certificate in Agile Release Planning from Lean Agile Training. Please see LeanAgileTraining.com for more information.
This workshop is also the last day of our Certified Scrum Master (CSM), Certified Scrum Product Owner (CSPO) and Advanced Certified Scrum Master (A-CSM) courses. Our goal is to make each of these courses much more useful by immediately following the course with a practical workshop using real work.
This is key: We are using real work to do Agile Release Planning.
Our workshop allows you to take real work and do Agile Release Planning with it. It takes the real work of the identified Product Owner at each table, and the team at that table does the Agile Release Planning for that work.
This is an excellent way to take the ideas of the CSM Course and make them practical, build the initial Product Backlog and get you and your team ready to start on Monday.
The workshop covers 3 main topics:
Agile Release Planning (occupies most of the time)
Release Plan Refactoring (a.k.a. Product Backlog grooming and Product Backlog refinement)
Rolling into the first Sprint and the impact on the meetings in the first Sprint (as time permits)
What You Get
Main Benefits:
Working with a real team on real work is an excellent way to start using Scrum.
Attendees gain confidence that, "I can really do this."
The workshop brings out each person's real issues and concerns.
The participants find that some concerns turn out to be insubstantial, they dissipate and then we address the other concerns.
You are prepared to really start Scrum "on Monday." For example, you now have a decent Product Backlog.
Other Benefits:
You earn 8 SEUs toward Scrum Alliance requirements.
You earn 8 PDUs toward your PMI requirements.
You will receive a free copy of Joe's book on Agile Release Planning.
Meet Your Trainer
Joe Little has 10+ years of experience as an Agile coach and CST and will lead this course. He has co-trained eight times with Jeff Sutherland (one of the co-creators of Scrum) which will give you more "real Scrum" when taking this course.
Joe has an MBA and 20+ years of senior level Big 6 and related consulting experience. He also has in-depth practical experience in helping teams become very productive with Scrum and Agile. He often co-teaches these courses with other great Scrum trainers. Take a look at Joe's blog.
Who Should Attend?
Anyone! It's best to bring the whole Scrum Team and the related Business Stakeholders. But others interested in Agile estimating and planning should also attend.
If you take the workshop standalone, we recommend that at least one person from your group has taken either our CSM, CSPO or A-CSM course.
Prerequisites
You should have taken a CSM, CSPO or Adv-CSM course with Joe Little, have read most of Joe Little's book on Agile Release Planning or have discussed with a colleague who has attended our course..
Registration and Fees
Price for the workshop is $450. You may receive better pricing if you take the workshop in conjunction with a CSM, CSPO or A-CSM course.
There is a $50 discount for members of a local Agile/PMI group.
In addition, there is a 3% discount off the net due if you pay with cash (e.g., at the beginning of the course). To secure this discount, you must pay a non-refundable $100 deposit in advance. Normally this is just a partial prepayment.
These are the short explanations for these pricing rules. If you have questions, please contact us. These rules are not fully automated. We might contact you after you register to make an adjustment.
Payment methods include USD check, money transfer, credit card, PayPal, over-the-phone (CC), cash, etc. All payments should be received before the course starts.
Invoices and receipts are possible. Contact us for further details or see here.
Policy for Changes and Refunds
If for any reason you cannot make a course, you may send another person in your place for free (no additional fee). You must identify that person before the course starts.
Fees or extra costs are more likely if you need to cancel within 16 days of the course start. Click here for more information regarding changes and refunds.