Description
Optimizing Agile for Product Discovery and Delivery
Join us for our second annual event for Agile Product Managers and Product Owners using Open Space Technology.
Benefits of Attending:
Learn tools, techniques, and practices you can apply right away
Form and extend your network of product colleagues
Challenge your thinking as a product leader
Discover ways you can build better products, faster
Identify ways to inject agile thinking into your product work
We gather in Boston, Massachusetts near the Boston Common for a full day of collaborative sharing, learning, and skill building. Together, we will share principles, practices and applications for Optimizing Agile for Product Discovery.

Our Agile Product Open is a volunteer-led event. We set the agenda together, exchange as peers, build our network, and engage in deep peer-to-peer learning. Whether you're new to Agile concepts or experienced, this day will renew your energy and passion for product discovery and delivery. Meet your peers, share challenges and solutions.


** Note that on-site registration will cost an additional $10 **
For more information on Open Space and the event check out our website
Schedule
:
8:30 - 9:00 AM Registration and light breakfast

9:00 AM Opening circle starts promptly, please arrive on time. Our Open Space Facilitator will be Ainsley Nies.

4:00 PM Closing circle

4:30 PM Please join us to celebrate our work with networking and light refreshments
Join our Agile Product Open Meetup group and stay connected to this event and monthly meetups!
We are grateful to our generous Agile Product Open 2017 Sponsors!
Sustaining Sponsors:



Advocate Sponsors:



Collaborator Sponsors: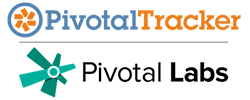 APO Friends: