Description
Poorly prioritized portfolios impede innovation, result in underfunded "zombie projects" and frustrate talented workforces. Let's fix that using Agile values and practices.
Based on the book How to Prioritize Your Project Portfolio Using Conteneo Collaboration Games, Agile Portfolio Management is a fast-paced, learning-by-doing, experience-based course that teaches you how to use Conteneo's in-person and online collaboration frameworks to effectively prioritize and manage your project portfolios. It teaches you how to create better business results by overcoming the limitations of ROI analysis and giving you the tools to manage strategic portfolios, allocate resources and implement Agile through effective portfolio management.
We'll reserve a healthy portion of time for questions and answers and make sure that you can apply these insights to your needs.
What You Will Learn
You will learn how to use a variety of collaboration frameworks and game plans that will enable you to:
→ Build alignment on goals and strategic objectives before prioritizing projects.
→ Engage in strategic prioritization before tactical prioritization.
→ Understand time horizons for planning and determing "what is strategic?"
→ Distinguish between "Run the Business" projects and "New Work" or "Innovative Work".
→ Distinguish between "Reserving Resources" and "Allocating Resources".
→ Use online frameworks to include distributed decision makers and stakeholders in the process.
→ Develop the attributes you will use in the prioritization process.
→ Develop and implement reprioritization and resource reallocation rhythms.
Conteneo Weave Platform License
To ensure that you can continue to leverage online collaboration after the course, you will receive a one year, Professional License to the Conteneo Weave platform.
Who Should Attend
→ Portfolio Managers
→ Project Managers
→ Executive Leaders
→ Product Owners / Product Managers
→ Anyone who wishes to create more innovative product and service offerings
→ Anyone who is frustrated by standard approaches to project & portfolio management

Prerequisites
Previous attendees have found value in reviewing the book How to Prioritize Your Project Portfolio Using Conteneo Collaboration Games before the class, so we'll send you a copy when you register.
Style!
This class is fast-paced and team-oriented. After a brief overview of the material, we'll get right to work using collaborative frameworks (including the Innovation Games® Prune the Product Tree and Buy a Feature) to solve problems. Wear comfortable clothing, because you'll be moving!
Certification
Completion of the course gives you 60 Training Credits towards your Certified Collaboration Architect (CCA) status!
Materials
→ A copy of the book Innovation Games: Creating Breakthrough Products Through Collaborative Play
→ A copy of the course notes
→ A variety of handouts used to stimulate thinking and apply the materials
Cancellation Policy
For information on our cancellation policy, please visit our website.
Instructor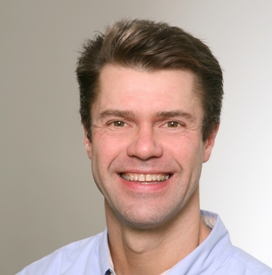 Luke Hohmann is the Founder and CEO of Conteneo, Inc. and the inventor of Innovation Games. A former Board member of the Agile Alliance and a "Champion of Agile", Luke's playfully diverse background of life experiences has uniquely prepared him to design and produce serious games that increase Agility. Luke shares his knowledge widely: He's the author of four books and produces the monthly Collaboration at Scale webinar series in partnership with the Scrum Alliance.
Luke was very proud to be the keynote speaker at Agile 2015 where he challenged the Agile community to use collaboration frameworks to tackle Awesome Superproblems, a goal he has pursued through Every Voice Engaged Foundation, a 501(c)3 non-profit he co-founded to increase civic engagement.
Luke graduated magna cum laude with a B.S.E. in computer engineering and an M.S.E. in computer science and engineering from the University of Michigan. In addition to data structures and artificial intelligence, he studied cognitive psychology and organizational behavior. In his spare time, Luke likes spending time with his four kids, BBQing for friends and his wife's cooking. He also enjoys long runs in the Santa Cruz mountains to burn off his wife's cooking and work on his Dreamlog.