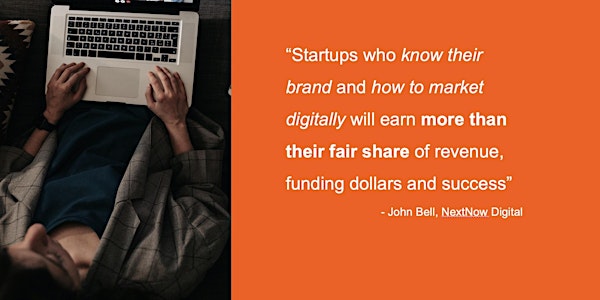 Agile Marketing Workshop for Startups
In this session, you will learn various techniques to Agile Marketing for Startups
Refund Policy
Contact the organizer to request a refund.
About this event
About this Event
What: Agile Branding and Marketing Workshop for Startups
Where: Online via Zoom, Live Interactive with Workshop lead
About the workshop:
This session prepares you for a digital-first program that can help you at all stages of a startup – product and service development, customer acquisition, growing customer value and retention and achieving scale.
You will learn:
• What are the qualities of your brand that differentiate and clearly, consistently communicate value?
• How will you engage your customers and win their business?
• How does your marketing and sales plan align to the customer journey and what are the "jobs-to-be-done?"
• What are the Key Performance Indicators (KPIs) that tell you if you are winning or losing?
• How can you take a more agile approach to marketing to better respond to customer and marketplace changes?
To learn more about this event please visit:
https://activatenm.com/2021/02/agile-marketing-workshop-for-startups/
Notice:
By participating in this event you are opting-in to receiving messages from us related to our offerings. This event may be recorded for quality purposes.
ActivateNM is part of CNM Ingenuity network, Learn how CNM Ingenuity can help your small business or startup by visiting: https://cnmingenuity.org/program/small-business-and-startups/