Description
Join us for July's Awesome Panel Discussion:
Meet Travis Lynch/BitLoft/EVP:
A relative newcomer to the Indy tech space, Travis Lynch has spent the past five years bootstrapping BitLoft from a small web design shop to a full-service creative technology partner. With a background in finance, accounting, and entrepreneurship, Travis has worn many hats and helped the organization grow from 2 founders to more than 50 personnel while expanding the BitLoft portfolio to include web and mobile application development, video production, website creation, and game development. In his current role as EVP of Business Development, Travis leads sales and marketing efforts, working with local clients such as TechPoint, the City of Carmel, and the Indiana Pacers. Check out BitLoft at BitLoft.com and connect with Travis at linkedin.com/in/travislynch/.
Meet Douglas Karr/DK New Media/CEO:
Douglas Karr has worked in the marketing and technology space now for over two decades, preceded by a decade in the newspaper, direct marketing, and direct mail industries. Recently ranked as a Top 100 Digital Marketing influencer, Douglas is respected throughout the world and works with the world's largest brands to fully leverage their marketing stack to attain measurable strategies. Clients have included Salesforce, GoDaddy, Chase, Roche, Dell Technologies, and many more. You can subscribe to his publication at https://martech.zone as well as his podcast at https://interviews.martech.zone. His consulting firm is DK New Media at https://dknewmedia.com
Meet Anna Julow Rootlf/BLASTmedia/VP:
Anna Julow Roolf has been a part of the Indianapolis tech community for nearly ten years, with some of her early clients including Fusion Alliance and Formstack. As a VP at BLASTmedia, Anna draws from her background in project management and digital marketing to develop processes that impact key agency metrics including client and employee retention. In addition to hiring, recruiting and onboarding talent, Anna leads initiatives that help BLASTmedia offer high-quality PR services for B2B SaaS brands, including evaluation of industry-specific tools and metrics, and development of on-going training programs. Learn more about BLASTmedia at http://blastmedia.com and connect with Anna via LinkedIn at https://www.linkedin.com/in/annajulow/.

Registration is open and we are excited for this amazing Q&A session!
Social channels:
Gold Sponsor

Podcast Sponsor

Design Sponsor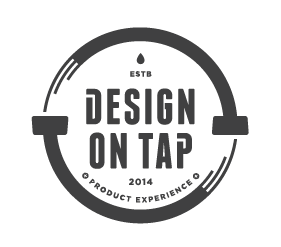 Location Sponsor



Founding Sponsors