Description
Overview
This certification is part of a specialized journey within the Business Agility track and is aimed at people who are primarily focused within the marketing function. Target attendees are part of an organization actively adopting agile thinking and practices and the content is applicable irrespective of industry. Following completion of this certification, marketers will be able to articulate and implement agile ways of thinking and working, allowing them to deliver more responsive, customer-centric business outcomes.
Target Audience
The target audience for this class includes marketing professionals, marketing leaders, and Agile practitioners (e.g., Agile Coaches, Scrum Masters) looking to help marketing teams/organizations adopt agile. It is also for transformation leads, such as those exploring people and structural aspects of an Agile Marketing transformation.
Learning Outcomes
1. WHY AGILE MARKETING
1.1. Critical Paradigm Shifts for Marketing
1.2. Customer Analysis and Segmentation for Business Agility
2. IMPLEMENTING AGILE MARKETING
2.1. Adaptive Planning in the Marketing Context
2.2. Teams and Teamwork in the New Paradigm
3. SUCCEEDING WITH AGILE MARKETING
3.1. Establishing Short Work Cycles in Agile Marketing
3.2. Experimenting, Learning and Pivoting
3.3. Making it Real: Agile Marketing in Practice
Certification
The ICP-MKG exam is made up of:

an online quiz that participants will take after the class (participants will receive it at the end of the second day and have 1 week to accomplish it);
during the course, participants will also receive a scenario to develop in class as a practical activity based on the theory that we will see together. This will be the core of the exam because we can see the participants working together to manage the Agile principles in marketing.
Meet the trainer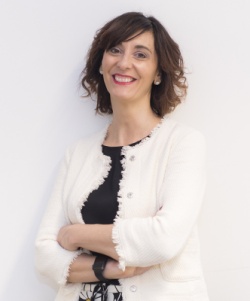 I have a strong technical background built with years of experience as an IT manager in Enterprise environments. I love innovation and I aim to deeply understand the benefits of using it in business environment.
I help organization to grow their business by focusing on customers, people and relationships.
Through the Growth Hacking Marketing teams usually learn:
- to be quick and work with limited budget and resources
- do not be afraid to experiment because you will focus on priorities

Since 2004 I call myself Agile Addicted because agile is my way of being, in addition to my way of building strong relationships.
I have gained more than 10 years of Agile consulting and training with company companies in the digital products mainly, Luxury and Fashion.

I collaborate with the most important Italian and foreign communities both as a speaker and as a researcher.

I am the only Italian authorized instructor for ICAgile to deliver certified courses focused on Agile for Marketing team.
FAQ
Are there ID or minimum age requirements to enter the event?
The course is open to anyone age 18 and up.
Do I need to bring a computer to the event?
No. Personal computers are not necessary. All course material will be provided.
How can I contact the organizer with any questions?
Please use the email pttraining@radtacportugal.com.
Can the course be postponed/cancelled?

We reserve the right to postpone or cancel this course if there are insufficient registrations. If this is the case, you will be notified between 3 and 5 working days before the course start date. In this case, you will be offered an alternative date or a full refund. We will not be responsible for any other costs incurred.
All trademarks mentioned are the property of their respective owners.