Description
Discover how Lean and Agile can make your team more effective, in a fun and 'working-better-together' kind of way.
Agile & Scrum
Agile and Scrum are ways to do project-based work in a way it makes your organization and team flexible and adaptable to the fast changing world.
Lean Management
Lean is a management philosophy focused on the elimination of process waste and maximizing value of the product or service. A successful implementation of Lean increases quality and reduces costs of manufacturing. In this way Lean Management always leads to better results.
Team Development
At this 2-day Agile & Lean for Teams training you learn to apply the tools and techniques of Agile and the Lean philosophy to your organization and current work as a team. You discover opportunities to improve your organization and team with Agile and Lean and you're able to translate this into a solid plan and first actions.



What you'll learn:
Application of Agile principles, Scrum, Lean Management, and Team development methods at your team and organization in a complementing way.

Participating and adding value in a Scrum team.

Improving processes at your organization.

Creating a culture of continous learning and improving within your organization and team.

Strategically implementation of the tools and techniques of Agile and Lean Management.

The concepts, tools and techniques of Lean Management such as: Value Stream Mapping, 7 wastes, 3Ms, Kaizen, Kanban, Poka Yoke, SMED, One piece flow, Line stoppage, Andon, Policy Deployment, Operational Management, JIT, JIDOKA etc.

Examples and business cases of implementing Lean and Agile in manufacturing, service and office environments.


Who should attend?
Scrum team members, Scrum Masters, Product Owners, Agile Coaches, Lean consultants.
Project / process / product managers and teams.
Executives, business leaders, managers.
Management consultants, (team) coaches, trainers.
Anyone who is new to Agile and Lean Management and wants to work more productively and efficiently as a team.
Trainer
Niels Maaswinkel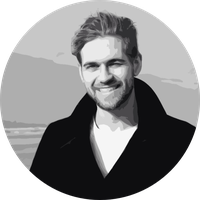 "With my enthusiasm, skills and knowledge I aim to make everyone self-reliant with Agile, Lean and team coaching. Everything I've learned within different industries, including energy, finance and the public sector, I would like to share with as many people as possible. Together, we will apply all our knowledge to your situation. Through that path forward, we will make work much more fun together."


Practical information
Certification
On successful completion of the training, participants receive a course completion certificate issued by School of Management Innovation.
Training location
The training is facilitated at the TSH Collab Amsterdam City at Wibautstraat 131-D, Amsterdam.