Description
Come play with us! Come learn with us! Come grow with us!
Agile Games West focuses on using games to support the mindset, values, principles, and practices of agile.
Agile Games West will be held on October 3, 2018 in Berkeley, CA. This workshop takes place the day before Agile Open Northern California at the same location (Clark Kerr Conference Center). If you have already registered for AONorCal, use the discount code AgileOpen20 for a 20% discount to Agile Games West.
The agenda is as follows:
830am-9am: Registration and Breakfast
9am-915am: Welcome (Emcee: Karen Bruns)
915am-1030am: Keynote. Lorraine Aguilar. "Empathy Dojo - 4 Postures for Mindful Communication"
1045am-12pm: Session #1. Scott Showalter. "F.A.I.L. - Fearless Adventures in Learning: Games to Explore the Value Behind Failure"
12pm-1pm: Lunch
1pm-215pm: Session #2. Paula Cassin. "Gamifying Agile Growth"
230pm-345pm: Session #3. Karen Bruns. "Who & What Scrum"
4pm-430pm: Closing Ceremony
The co-organizers of the conference are:
Kat Daugherty is our All Star Volunteer.
Questions? Contact Michael de la Maza at michael.delamaza@gmail.com
Lorraine Aguilar (Keynote Speaker). "Empathy Dojo - 4 Postures for Mindful Communication"
Session: Develop the capacity to empathize instead of react. In this game, participants apply a simple kinesthetic process based on four physical postures to translate a triggering criticism into constructive dialogue. Teams will spar by testing how quickly they can extinguish a verbal fireball with empathy instead of making a "career-limiting reaction." By playing this game, participants learn to speak free of blame and judgment and reveal the deeper human needs that drive our behavior. This technique is based on Nonviolent Communication (NVC), a set of principles and practices that promote empathy, inclusion, collaboration and innovation.
Bio: Lorraine Aguilar is passionate about empowering people to collaborate, innovate and influence others for the greater good. She has trained and coached senior leadership teams at Nissan, Merck, the United Nations and other organizations whose success depends on effective collaboration. She has spoken at numerous Agile events, including the Global Scrum Gathering and Agile Open conferences.
Scott Showalter (Session #1). "Fearless Adventures in Learning: Games to Explore the Value Behind Failure"
Session: This session looks at a series of team-based improv & collaboration games that help teams embrace "failing successfully." Rather than glorify failure, we should understand that its power is not in failing alone, but rather the learning that emerges from it and the power that such learning has to unlock otherwise unforeseen opportunities. Our goal is to relinquish our fears of failure, break us out of our comfort zone and accept the prospect of failure with the ultimate goal of using it to better understand what success looks like, and how the struggle and pain of failure, and the learning that accompanies it, opens our mind to new possibilities we wouldn't have otherwise seen. These games create comfort with failure and build up our actionable learning muscle (insight synthesis, etc) that should accompany every unsuccessful attempt at success. Failure and learning for the win!
Bio: Lean UX Practitioner, Experience Engineer, Agile Futurist, Innovator, Mentor, Team Builder, Nescient Thought Leader
Paula Cassin (Session #2). "Gamifying Agile Growth"
Session: Understand the importance of aligning with people's natural behavior change psychology. Learn about a new model beyond training/expert advice that taps into community, platform, and gamification.
Bio: I love to:
-Deliver strategic outcomes, translating them into effective operational practices,
-Help teams focus on outcomes, overcome communication problems, improve productivity,
-Validate strategy, solutions by running fast, low-risk 'experiments'
-Establish and hone processes as an organization scales.
Session #3 (Karen Bruns). "Who & What Scrum"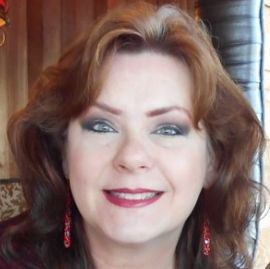 Session: When an organization begins their agile journey, they often have questions about who will play what role in their particular environment. Sometimes this arises from an organization's ideas surrounding ownership and who will have what level of authority. The game of Who & What Scrum has team players choosing a role to play during the game. This game reveals how complicated it can be for organizations to come to alignment on decisions surrounding roles and responsibilities. Playing the game prompts valuable conversation rooting out differences of opinion. Further, it helps to provide organizations with a strategy for communicating their decisions in a non-threatening way; helping people to understand the expectations associated with each role. This game challenges the mindset of traditional accountability and ownership. This game supports the succeed together-fail together mindset as the teams playing begin to see that "ownership" can often be broader than a single person or role.
Bio: Karen Bruns is currently serving as an Agile Trainer for the Healthcare Eligibility, Enrollment, and Retention System (CalHEERS), for the State of California. She has developed a Building Organizational Culture© program that brings people together in an Open Space format to identify and declare what is most important to them. Recently certified in ICAgile's newest certification of ICP-TAL for Agile Human Resources, Karen is one of 12 people in the world and one of just 4 in the United States to hold this certification.
Sponsors

Making the Most of Open Space Technologies

Deming Way: Twice the Agile Learning in Half the Time