Agile Games Night, Cph - ADFÆRDSDESIGN

Thursday, September 6, 2018 from 5:00 PM to 8:00 PM
Event Details


Barack Obama brugte det som sin hemmelige konkurrencefordel til at vinde to valg. David Cameron brugte det til at revolutionere den måde, vi regerer lande på.
Google, Amazon og Novo Nordisk bruger det til at skabe innovation, øge compliance, forbedre arbejdsmiljøet og sælge flere produkter – MANGE FLERE produkter. Og succesfulde ledergrupper i C20-indekset er begyndt at bruge det som deres foretrukne strategiske greb, når uklare begreber som agilitet og forandringsparathed skal ud og leve i hverdagens knivskarpe konkurrence.
Men hvilken indsigt er det, at alle disse mennesker fået? Det er indsigten, at mennesker i den virkelige verden ikke opfører sig som de mennesker, vi bygger vores strategier til. Og denne misforståelsen betyder, at vi kommer til at modarbejde menneskers biologi, når vi tror på, at gode argumenter, brændende platforme, klassisk change management, pjecer, kampagner og fællesmøder kommer til at rykke noget.  For det gør det ikke længere.
Vi er kommet langt med disse discipliner. Men de får os ikke til næste plateau. Det er indsigten. Og muligheden for at gøre noget ved det hedder adfærdsdesign. Adfærdsdesign er en evidensbaseret tilgang til at ændre adfærd, og den er en kærkommen og konkret håndsrækning til de mange ledere og medarbejdere, som hver dag sulter efter alternativer til de gængse virkemidler. Fordi de ikke er tilfredse med deres resultater, eller fordi de er presset til at gøre mere med det halve" (*)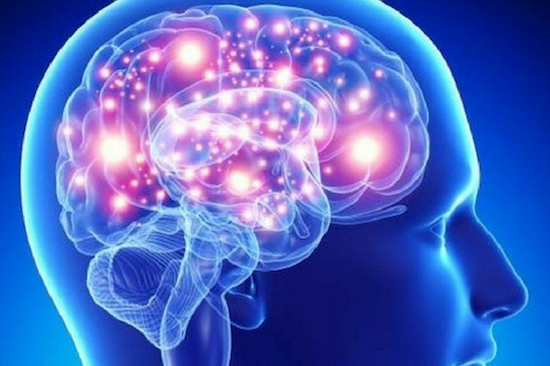 I mit virke som agile coach eksperimenterer jeg løbende med at benytte adfærdsdesign. Det kan være det afgørende element i forbindelse med forandringer - store som små - og derfor er det vanvittigt fascinerende og inspirerende. Jeg har god erfaring med at bruge en lettilgængelig trinvis metode til adfærdsdesign. Jeg vil gerne dele erfaringerne med dig, så du også kan bruge teknikkerne i dit eget team.
Jeg har på denne Agile Games Night inviteret certificeret adfærdsdesigner, Tanja Hesselager, til at lede os sikkert igennem aftenen. Efter denne Agile Games Night vil du selv kunne prøve kræfter med at lave dine egne adfærdsdesign.
Vi ses til endnu en super spændende eftermiddag/aften. Tag endelig en kollega eller ven med. Man behøver intet at vide om fancy ord som "scrum, productowner eller backlogs" for at få udbytte af sessionen.
Vel mødt !
Søren Weiss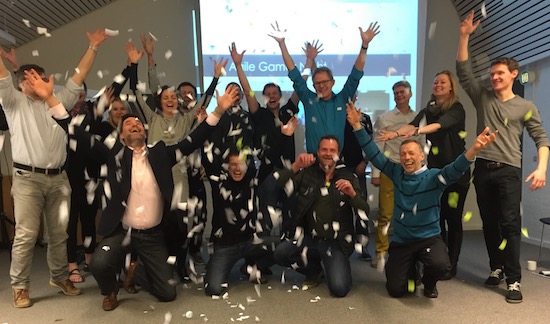 ---
Praktiske oplysninger
Arrangementet er gratis
Det er et eksklusivt arrangement med begrænsede pladser.
Billetter distribueres efter "først til mølle" princippet.
Der etableres en venteliste, såfremt arrangementet overbookes.
Forplejning: sandwiches, vand, kaffe og te.
Arrangementet starter præcis på starttidspunktet, så kom gerne 5 minutter før start. Vær opmærksom på at det kan være svært at finde parkeringsplads, hvis du ankommer i bil, så påregn tid til at parkere.
Trustworks har til huse i Klostergården og lokalerne ligger på 3. sal.
Der opkræves et gebyr på 400 kr. ved aflysning (UAGTET ÅRSAG) mindre end 72 timer før arrangementet eller ved manglende fremmøde.

Dette siger tidligere deltagere om Agile Games Night

Agile lege, som kan anvendes af alle uanset forudsætninger, til at opleve og forstå innovation/lærende principper via praksis. Kan varmt anbefales. /Mark Chaudhry, Damco
Sjov og legesyg stemning - rum til at grine. /Nino Stokbro, BestBrains,
En sjov, engagerende, lærerig og tankevækkende oplevelse. Det var en af de bedste og sjoveste oplevelser ud fra blot 2,5 times investering en onsdag aften. Det var en stor fornøjelse! /Mai Madelung, NNIT
Virkelig god inspiration til spil, der kan bruges i det daglige projektarbejde - også udenfor de agile udviklingsprojekter. Jeg vil bruge det til projektkick-off og til at skabe energi i møder og projektteams. /Katharina Duarte
Super input og inspiration. Jeg kan bruge, at eksemplerne bliver tænkt ind i deltagernes hverdags-scenarier, som kravmøder, projektmøder mm. En skam vi ikke havde mere tid. /Carsten Nielsen Permin, Danica
Dejlig sjov og inspirativt, samt lærerigt med gode øvelser der let kan tages i anvendelse i dagligdagen. Uformelle øvelser uden for meget teori. /Tom Hansen 
En yderst spændende spille-aften! Det var meget inspirerende og udviklende for mig. /Mads Søndergaard
Jeg glæder mig helt vildt til at afprøve det her i mit projekt. Det er jo en helt ny verden af muligheder, som har åbnet sig for mig her. /Kristian Mogensen.
* citat: Morten Münster.
When & Where

Trustworks
Amagertorv 29A
1160 København
Denmark


Thursday, September 6, 2018 from 5:00 PM to 8:00 PM
Add to my calendar
Organizer
Læs mere om arrangøren, Søren Weiss, på www.version1.biz.