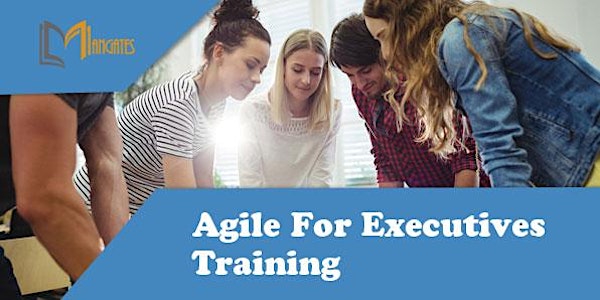 Agile For Executives 1 Day Training in Miami, FL
Our classroom training provides you the opportunity to interact with instructors and benefit from face-to-face instruction.
When and where
Location
For venue details  reach us at info@mangates.com PH no: +1 469 666 9332 Miami Lakes, FL 33016
Refund Policy
Refunds up to 7 days before event
About this event
Course Description:
This one-day course presents a step-by-step approach to Agile for Executives. The course provides you with overviews of key principles and benefits of applying Agile methodologies.
Course Topics:
Defining the Challenges of Software Development
Making the Case for Change
What is the problem Agile is trying to solve?
Defining the Agile Proposition
 Why Agile
The Agile Paradigm
Agile Basics
Agile Manifesto and Principles
Agile Methodologies
Five Levels of Agile Planning
Agile Benefits — including industry data, survey results and personal experience
The Path to Agile Adoption
Dealing with Barriers to Agile Adoption
An Agile Organization
Driving Investment Decisions with Agile
The path to successful Agile adoption
 Learning Goals:
Understand Agile Practices and Principles
Obtain valuable information from industry surveys identifying compelling Agile benefits realized by companies worldwide
Gain insight into effective metrics for managing Agile team performance
Dispel the myth that mid and long term planning are abandoned with Agile
Appreciate how teams and management can build trust more quickly
Discuss the transition from command and control to empower and inspire style of leadership
Explore how to help teams to create a cadence that will enable them to succeed
Understand tools and techniques for promoting transparency in communication at all levels
Identify some of the common pitfalls Agile teams may encounter
Learn from an instructor with day-to-day experience implementing agile practices across multiple organizations
Glean knowledge of Agile team roles and where the Executive fits
 Course Agenda:
 Day 1
Agile Overview
Agile Basics and Practices
Becoming Agile
 Who can Attend?
This course is designed for anyone who is considering the use of an Agile method for software development, including:
Project Managers
Analysts
Developers
Programmers
Testers
IT Manager/Directors
Software Engineers
Software Architects
Customers