Agile Facilitator class - San Francisco, CA

Wednesday, November 13, 2013 at 9:00 AM

-

Thursday, November 14, 2013 at 5:00 PM (PST)
Event Details
The Agile Facilitator: Catalyzing Collaboration, Delivering Results
A Two and one-half Day Workshop for Experienced Agilists (class certification accredited through ICAgile)
The Agile Facilitator is a two and one-half day class for experienced Agilists who wish to dramatically increase their facilitation skills in general, especially as applied to Agile ceremonies, collaborative events and other team "moments of truth." The workshop will focus on professional facilitation skills and techniques as applied specifically within the Agile context.
Who Would Benefit from the Class
Beginning ScrumMasters, Agile Project Managers or Iteration Managers well versed in the agile basics and who have experienced an agile team.
Experienced ScrumMasters, Agile Project Managers or Iteration Managers.
Agile Coaches who want increased facilitation skills and results.
Anyone interested in bringing more rigor and structure to their facilitation of Agile ceremonies and other collaborative events.
Outcomes the Class Will Produce
While mastering facilitation skills in the Agile context will require both time and practice, our class will allow you to:
Gain an in-depth and practical understanding of a wide array of techniques practiced by professional facilitators.
Understand and practice the art of collaborative meeting design, including the importance of smart preparation that will reduce overall cost and increase the effectiveness of your meetings.
Practice techniques for skillfully facilitating core Agile meetings and ceremonies with playfulness and a collaborative spirit, while still focused on key deliverables.
Gain rich, well-delivered feedback on your growing facilitation skills.
Give you ideas for designing meetings in which the team interacts with the team so they can do the heavy-lifting.
Understand how to address some of the dysfunctional behaviors you see preventing your team from achieving maximum success.
Learn how to define, discuss, and ACHIEVE consensus with the team for faster and better decision making.
Come away with your own facilitator self-development plan.
In addition
This class satisfies the Agile Team Facilitator portion of classroom learning for the IC Agile Coaching & Facilitation track.
When taught by Lyssa Adkins, CST, Scrum Alliance SEUs toward the Certified Scrum Professional (CSP) level.
It also counts for PMI PDUs.
Topics
Levels of Agile Coaching. How the Agile Team Facilitator fits into a development path for agile coaching.
The Facilitator Stance. A powerful way to "do" and "be" that let's you serve the team without being their servant.
Designing meetings. Learn how to design agile team meetings that are both full of interaction and discovery, and are able to achieve their purpose in record time.
Aiding Decision-Making. Stop the recycling issues and half-made decisions that plague teams by helping the team reach consensus that sticks.
Facilitation vs. Telling Them What to Do. We'll help you see how to walk this tightrope with tips and tricks, and also with insights you begin to see about yourself.
Facilitating at the Start. "Well begun is half way done," as Mary Poppins says. Learn how to facilitate team chartering sessions and get them kicked off the right way.
Facilitating the Agile Practices Throughout. Learn how to design, facilitate and follow-up (without nagging). We'll go through each agile meeting step-by-step: sprint planning, sprint review, retrospectives, standup, release planning.
The Tricky Parts. Learn to address difficult attitudes, dysfunctional behaviors and unproductive actions that keep meetings from achieving their outcomes. And yes...this includes YOUR attitudes, behaviors and actions.
Facilitation Practice. We won't just talk about it. You'll do it. And, you will receive clear and useful feedback so that you can improve fast! 
Foundational Models
ICAgile Team Facilitator learning objectives
Core IAF Facilitator Competencies 
ACI's Agile Coaching Competency Model
Our Instructors 
David Chilcott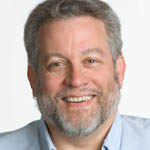 David Chilcott has an unusual set of skills that encompasses both the deeply technical and the deeply human aspects of software development. In addition to his background as a system architect, software developer and agile coach, David holds a degree in group dynamics, and has completed formal training in creative problem solving, advanced facilitation, Innovation Games facilitation, non-violent communication (NVC), conflict resolution and Co-Active Coaching, and Organization and Relationship Systems Coaching (ORSC). David is the founder of Outformations, a collaborative software design, development, and Agile consulting practice. He is a board member for the National Agile Leadership Network (ALN) and is the founder of the Bay Area ALN. David is a lead coach for ACI's Coaching Circles and is a co-creator of The Agile Facilitator course.
Leslie Stein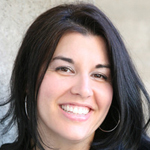 Leslie has more than a dozen years of leadership, process efficiency, behavioral analysis, professional facilitation and training experience in a number of challenging environments.  Her experience includes seven years in the U.S. Army, work in membership sales, television news production and in non-profit and association communities. She is sought-after as a professional facilitator and facilitation trainer. Leslie's company, Full Circle Inspiration, focuses on inspiring groups and individuals to look for new perspectives when the ones they're stuck in just aren't working anymore. Her passion is bringing innovation to teams in order to help them use their own brilliance to improve communication and enhance success. Leslie calls herself a "Life Enthusiast" because if there's some kind of challenge most people don't want to tackle…she'll give it a try. From flying CH-47D Chinook helicopters in the Army, to writing an inspiring book called Penny Perspectives: Let Go of Happily Ever After and Invest in Happily Ever NOW!, to completing her first half-ironman to taking lessons on the flying trapeze, Leslie doesn't know the meaning of the words, "I can't."  She is a co-creator of ACI's course, The Agile Facilitator.
Cancellation Policy
We make business decisions based on how many people have registered for a given event.  If you must change or cancel your registration, please know that it impacts everyone.  Still, we know that sometimes things happen.  Here's how it will work if you must reschedule or cancel:
If you notify ACI at least 15 business days prior to the event, you may receive full credit for a future event   -or-
a full refund.
If you notify ACI less than 15 business days prior to the event, you may receive full credit for a future event minus a $25 rescheduling fee  -or-  a full refund minus a $100 cancellation fee.
If you notify ACI less than 5 business days prior to the event, you may receive full credit for a future event minus a $150 rescheduling fee plus any additional expenses incurred for catering and event charges resulting from your cancellation. No refunds.
When & Where

Salesforce
1 Market Street
San Francisco, CA 94105


Wednesday, November 13, 2013 at 9:00 AM

-

Thursday, November 14, 2013 at 5:00 PM (PST)
Add to my calendar
Agile Facilitator class - San Francisco, CA