Agile Facilitation/Training - Virtual Edition - Australia AEST(GMT + 10)
Event Information
Refund Policy
Contact the organizer to request a refund.
Eventbrite's fee is nonrefundable.
About this Event
Course Description
12 hours (4 sessions x 3h each)
**Special Discount is available for under/unemployed and self-payers
This training is designed to help you re-think your strategy for effective content delivery in a virtual space as well as maximize collaboration in your Agile teams, your training and your meetings.
This 12 hours course (delivered over 4 days) will arm you with the latest techniques in brain-friendly training design and delivery for virtual space as well as the most current adaptations of Liberating Structures. You will get introduced to a number of on-line collaboration tools to add to your repertoire and bring to your participants the very next day!
Class is limited to 12 participants for maximum engagement and results.
Familiarity with the Scrum frameworks is assumed.
What will you be able to do after this class?
Set up your Scrum events or training workshops for effective virtual delivery with Zoom (breakout rooms, annotations, poll etc)
Reduce the cognitive overload for your participants by selecting the least complicated tool that does the job! (Mentimeter, GoogleSlides, Mural etc), reducing the technical barrier for engagement.
Completely change the dynamic of your Scrum events with Liberating Structures adapted to the virtual space.
Re-design your meetings/ trainings for remote delivery by selecting from a variety of design models (Liberating Structures String or "The 4Cs Map" from Sharon Bowman's book "Training from the BACK of the Room" (used with permission of the author))
Facilitate large-scale collaboration on-line with confidence(Open Space, Conversation Cafe, Shift-and-Share)
Maximize engagement, long term content retention for your learners and NPR scores for yourself!
Be ready to engage, collaborate in small sub-groups, play with virtual backgrounds and creatively incorporate digital and "old-fashion" physical objects for maximum engagement.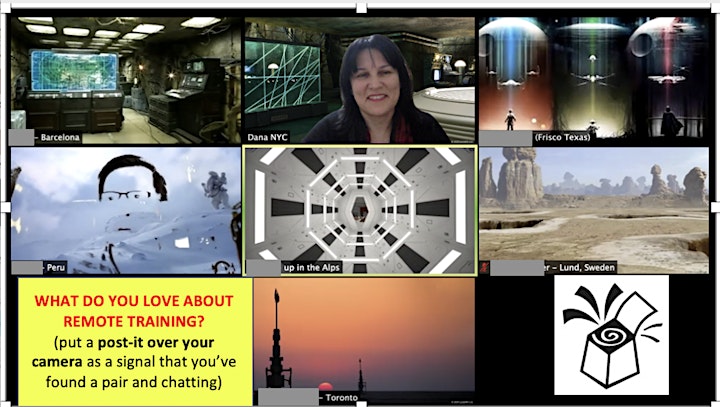 Course Schedule:
Optimized for Australia/New Zealand / US/Canada West Coast participants.
This class start at
Sydney, Australia Tue, Oct 27 at 10:00 AM AEST
New York, USA Monday, Oct 26 at 7:00 PM EDT (the day before)
This course is design to fit your busy schedule and maximize the learning retention. There will be a small pre-work as well as a homework after each class.
Session zero (30min): pre-training tools check, setup is available
10/27 - Session one: Virtual collaboration basics + Most versatile structures for connection, fast harvest of ideas and debrief)
10/28- Session two: Virtual LS Structures for alignment, strategy, holistic approach to portfolio management
10/29- Session three: vLS for Daily Scrum and Retrospectives, Large Scale Collaborations - Structures for generating insights, revealing dysfunctions and creating energy around change
10/30 - Session four: Virtual Design Jam! You will get to put together all you've learnt so far and create your own training/workshops for virtual delivery.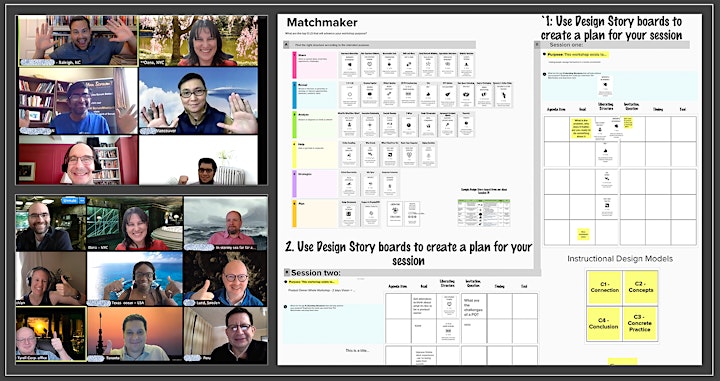 Your Instructor
Dana has extensive experience working with distributed teams, facilitating virtual meetups and trainings for large groups.
She is a Training from the Back of the Room Certified Trainer, a leader of NYC Liberating Structures community, international speaker, author and serious games designer.
Her "Introduction to DevOps with Lego and Chocolate", "Fear in the Workplace", "Safety in the Workplace" and "Self-selection simulation" games are all based on stories from the trenches.
She draws her inspiration from 20+ years of hands-on experience working with distributed teams accross the globe, from her Business Agility/DevOps culture coaching and from facilitating change in Fortune 500 companies.
She leads many initiatives in the global Agile community: serving as a program chair of Agile2020, NAGT member of Global Scrum Gathering SGNYC20, running several local meetups in NYC and mentoring agilists around the world.
Testimonials
"If you're a coach or Scrum Master finding that your online sessions aren't working so well or are stuck in a rut running the same old formats again and again, Dana's "Agile Facilitation/Training – Virtual Edition" course is likely to be the boost to your facilitation toolkit that you need. Dana has figured out lots of clever tricks to use tools such as Zoom, Mural and Mentimeter to create highly engaging collaborative workshops and training. Even better, you'll gain techniques for many of the rich Liberating Structures in the virtual world. You even get to design workshops that string several structures together to achieve surprising results. I took many small and large techniques away from this course that I'll be applying straight away."
Rowan Bunning, Managing Principal, Scrum WithStyle (Australia)
"Dana has an incredible skill for designing and delivering incredible learning experiences. She is the perfect person to learn a skill like this from." Jason S. (USA)
"It's a must-have, for people who facilitate remote sessions." Fred F. ( Spain)
"Such a great session!! We are focused on improving our virtual connectivity and I learned lots of great ideas I will put to use asap :)"
Read more here
Blog
More details about this session are in this blog.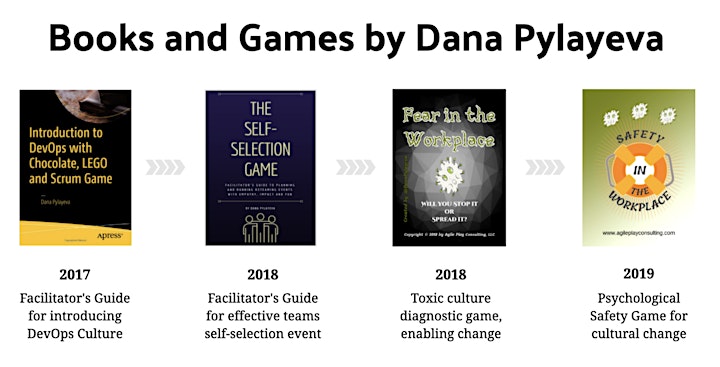 Date and Time
Location
Refund Policy
Contact the organizer to request a refund.
Eventbrite's fee is nonrefundable.