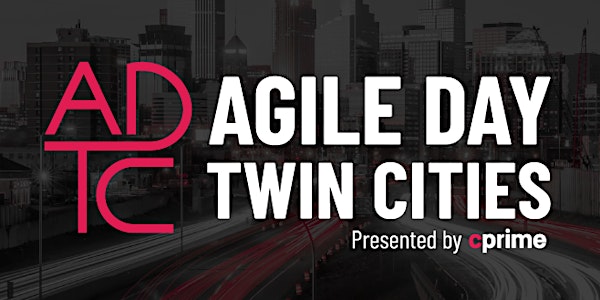 Agile Day Twin Cities 2022
We invite you to join Agile Day Twin Cities 2022 to share and learn concepts and ideas that help make change your competitive advantage!
When and where
Location
Saint Paul RiverCentre 175 Kellogg Boulevard #West Saint Paul, MN 55102
Refund Policy
Refunds up to 7 days before event
Eventbrite's fee is nonrefundable.
About this event
Welcome to Agile Day Twin Cities 2022!
The theme this year is "The Pace of Change is Upping Our Game"!
Back in the 6th Century BC, Greek philosopher, Heraclitus said, "There is nothing permanent but change." Although he didn't have product development in mind, no better statement has ever been made about the tech industry.
Twenty-five centuries later, change is our greatest friend and sometimes our worst enemy. Not only does change remain inevitable, but the pace of change is increasing exponentially. Markets are changing; businesses are changing, and user expectations are changing. And what's more – these changes are happening at an ever-accelerating pace. In order to survive and, ideally, thrive in this climate, businesses, products, and people must be adaptable and resilient.
Agile Day Twin Cities 2022 explores all things change. Learn from industry experts and practitioners how they are adapting to change in their day-to-day work. Explore the impact of change on various disciplines such as design, product management, technology, and tooling, and most importantly how change impacts the people in our product ecosystems.
Our full speaker lineup will be announced soon! Please keep track of our full website here for all event updates!
Current COVID-19 Guidelines:
Masks are not mandatory to attend our conference, or required by the venue at this time. However, in an effort to make all of our attendees feel safe and comfortable, we will be providing hand sanitizing stations throughout the venue, extra masks at check-in (optional for all), and different lanyard color options to indicate each attendee's preferred level of social distance.