Agile Data Warehousing, ETL, and Big Data Workshops

Wednesday, October 18, 2017 at 9:00 AM

-

Friday, October 20, 2017 at 5:00 PM (EDT)
Event Details
Join us for a three-day intensive course on all the latest developments and best practices in Agile Data Warehousing, ETL, and Big Data, taught by Joe Caserta, author of best selling book The Data Warehouse ETL Toolkit. 
What You Can Expect To Take Home With You:
Hands on strategic and tactical concepts from Joe Caserta's 30 years in the industry 

Key funamentals to strengthen the foundation of your data practice 

Real-world techniques and time-proven methods to plan, design, and build a modern data analytics platform

Lessons learned from a lifetime of professional experience fit into 3 intensive 1-day workshops

A copy of The Data Warehouse ETL Toolkit written by Joe Caserta & Ralph Kimball, along with a copy of Agile Data Warehouse Design: Collaborative Dimensional Modeling from Whiteboard to Star Schema by Lawrence Corr and Jim Stagnitto
Attendees may purchase one-day passes for the lesson(s) of their choice, or a full-access pass to attend the workshop in its entirety. The class will be held in midtown Manhattan with lunch provided by our sponsors Snowflake, Matillion, and Looker.
Day 1: Agile Data Warehouse Design & Dimensional Modeling
BEAM (Business Event Analysis & Modeling)

A systematic approach to BI & star schema design
Agile approach: Data Stories, themes, and collaborative modeling
Modeling BI data requirements by example

Modelstorming (collaborative data modeling + brainstorming)

Storyboarding the data warehouse design
The Business Model Canvas
Rapidly translate BI requirements into efficient, flexible data warehouse designs

Database schemas (working design patterns for DW/BI)

Defining and developing conformed dimensions and facts
Designing flexible, high performance star schemas
Current and historical reporting perspectives
Lunch demonstration by:


Day 2: ETL Architecture & Design
Planning, Managing and Designing ETL

Techniques for analyzing source systems/data profiling
Gathering requirements/creating the logical data mapping
Standardizing data coming from multiple sources
Designing the Architecture for effective ETL processing
Managing development and the day-to- day ETL program

Implementation and Operations

Loading the three fundamental fact table grains – transaction, periodic snapshot and accumulating snapshot
Building ETL modules for handling the three distinct types of slowly changing dimensions (SCDs)
Loading Hierarchies, Bridge Tables and Junk Dimensions
Handling late arriving dimensions and facts
Lunch demonstration by: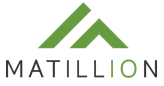 Day 3: Big Data For Data Warehouse Practitioners
Introduction to the Corporate Data Pyramid (CDP)
Building a Data Lake and Big Data Ecosystem 
Modern Engineering ETL Techniques 
New and Emerging Big Data Tools
Data Lake, Data Warehouse and ETL on the Cloud (AWS, Google, Azure) 
DevOps Methods, Tools, Techniques
Lunch demonstration by: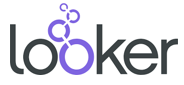 Save This Event
When & Where

American Management Association
1601 Broadway
8th Floor
New York, NY 10019


Wednesday, October 18, 2017 at 9:00 AM

-

Friday, October 20, 2017 at 5:00 PM (EDT)
Add to my calendar
Organizer
Joe Caserta
Joe is an internationally recognized instructor and public speaker on data analytics techniques and entrepreneurial leadership. Joe is one of the most respected data technologists and thought-leaders in the industry. Joe co-authored best selling book, The Data Warehouse ETL Toolkit, the standard for preparing and presenting data for data warehousing and analytics. 

Joe is the founder and President of Caserta Concepts, a leading data intelligence consulting firm that specializes in creating innovative solutions with modern data engineering practices. When not working, Joe can be found riding his motorcycle, playing bass, or scuba diving.
Agile Data Warehousing, ETL, and Big Data Workshops