Description
What This Course Provides
Agile techniques emphasize the early and frequent delivery of working software, stakeholder collaboration, responsiveness to change and waste elimination. They have revolutionized application development and are increasingly being adopted by DW/BI teams. This course provides practical tools and techniques for applying agility to the design of DW/BI database schemas – the earliest needed and most important working software for BI.
The course contrasts agile and non-agile DW/BI development and highlights the inherent failings of traditional BI requirements analysis and data modeling. Via class room sessions and team exercises attendees will discover how modelstorming(modeling + brain-storming) data requirements directly with BI stakeholders overcomes these limitations.
Who Should Attend
Business and IT professionals who want to develop better BI solutions faster.

Business analysts, scrum masters, data modelers/architects, DBA's and application developers, new to DW/BI, will benefit from the solid grounding in dimensional modeling provided.

Experienced DW/BI practitioners will find the course updates their hard-earned industry knowledge with the latest ideas on agile modeling, data warehouse design patterns and business model innovation.
About the Instructor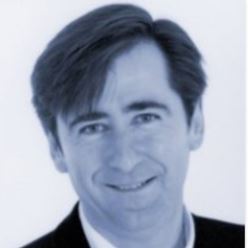 Lawrence recently delivered the keynote speech on 'Data Modelstorming' at the Computational Data Science Workshop at ISCTE in Lisbon on May 4. Lawrence is a data warehouse designer and educator. As Principal of DecisionOne Consulting, he helps clients to review and simplify their data warehouse designs, and advises vendors on visual data modeling techniques. He regularly teaches agile dimensional modeling courses worldwide and has taught dimensional DW/BI skills to thousands of students.