Description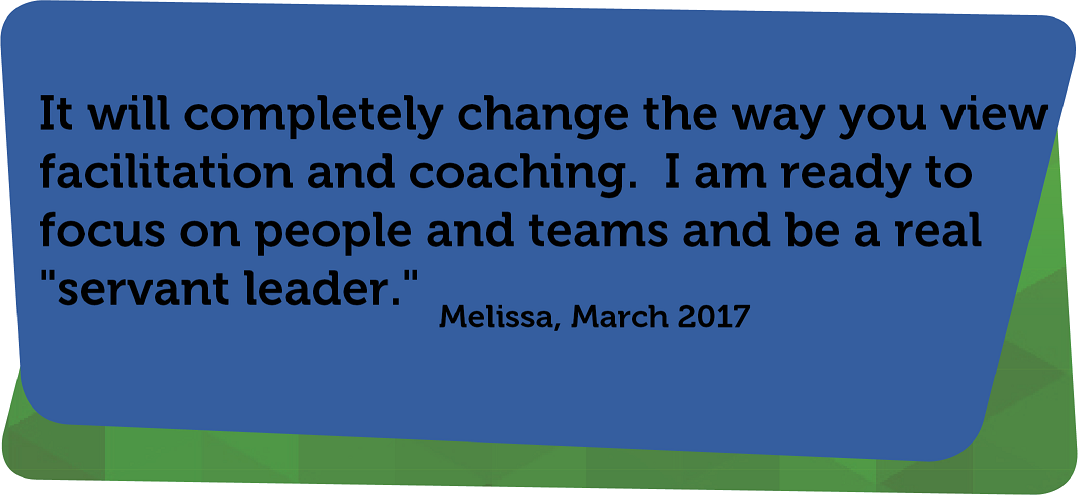 Agile Coaching: Coaching Individuals and Teams provides leaders and agile coaches with the necessary mindset, skills and capabilities to effectively coach others toward higher performance and have greater adaptive capacity and collaboration within their teams.
Emphasis is placed on learning the skills of coaching and mentoring individuals and then taking those skills to the next level of coaching teams. We will focus on coaching the journey to high performance (task) AND understanding team development (relationships), that inspires commitment that produces repeatable and sustainable results.
This program is designed for those who want to enhance the skills of helping others learn and grow. Whether you hold authority over your teams, or merely the responsibility for helping the team create results, this course will help you navigate the complexities of collaboration and lessen the use of authority to get work done.
Why Learn Coaching?
Coaching is one of the most powerful forms of leadership, especially in an organization looking to embrace an agile mindset.
With your new coaching skills you will:
Overcome complex obstacles in performance and work

Develop your own leadership

Improve engagement, morale, satisfaction and retention

Boost productivity and performance

Develop other leaders who can tackle complex challenges together
And your Team will:

Build confidence in their own capabilities

Feel supported and empowered by their leaders

Experience fulfillment and satisfaction in solving their own challenges

Develop their own leadership capabilities
Certifications
ICAgile Certified Professional in Agile Coaching Certification (ICP-ACC). Participants who successfully complete this course are eligible to receive this ICAgile certification. In order to receive the certification participants must attend the full course (not missing more than 1 hour of class time).

Project Management Institute (PMI) 24 PMI PDU's.