Description
Want to learn more about our Coaching course? CLICK HERE for FAQs
Why Attend the Agile Coaching Intensive™ training course?
5 days = 2 certificates = Endless possibilities for you and your organization

Elevate your coaching abilities and ensure the success of your organization! The Agile Coaching Intensive™ features two great certifications combined into one 5-day program.

During this interactive, hands on and highly practical series of workshops, we will cover and galvanize the values, principles, and practices of the ICAgile Agile Team Facilitation (ICP-ATF) and Agile Coaching (ICP-ACC) certifications.
What will you gain?
ICAgile Agile Team Facilitation (ICP-ATF) and Agile Coaching (ICP-ACC) certifications.

Both courses have been approved by the Scrum Alliance for Scrum Education Unit (SEU) credits. Thus, you may claim up to 40 SEUs that will count toward your advancement to other career levels within the Scrum Alliance hierarchy.

Furthermore, because these courses include key elements of Project Management and Agile, those who are PMI certified PMPs and PMI-ACPs can also claim up to 40 PDU credits for attending our course.
Course Structure:
This course is interactive, hands on and technical.

The course follows the knowledge-based certifications on the Agile Coaching Track.

The ICP-ATF (Agile Team Faciliation) is one of two knowledge-based certifications on the Agile Coaching Track. The coursework focuses primarily on the mindset and role of an agile team facilitator, while also providing group facilitation tools and techniques for effectively designing meetings and workshops that both engage the entire audience and drive towards agreed-upon outcomes. Through obtaining this certification, the learner will develop an appreciation for the art of facilitation as key to fostering collaboration and enabling self-organizing teams. In addition, participants will build their facilitator toolkits and gain experience facilitating specific agile practices most relevant to their organizational context.

The ICP-ACC (Agile Coaching) is also one of two knowledge-based certifications on the Agile Coaching track. The coursework focuses primarily on the mindset, roles, and responsibilities of an Agile Coach. After finishing the certification, the learner will be able to differentiate between and among mentoring, facilitating, consulting, teaching and coaching, and will also gain the skills needed to create a safe environment for meaningful collaboration and healthy conflict resolution within an agile team. This certification introduces participants to foundational team coaching skills and team development concepts for starting and growing teams while focusing on teams and organizations as human systems. A key part of this certification focuses on developing an understanding of the Professional Coaching skillset and the value of honing these skills to serve individuals on an agile team.
Your Instructors
Braz Brandt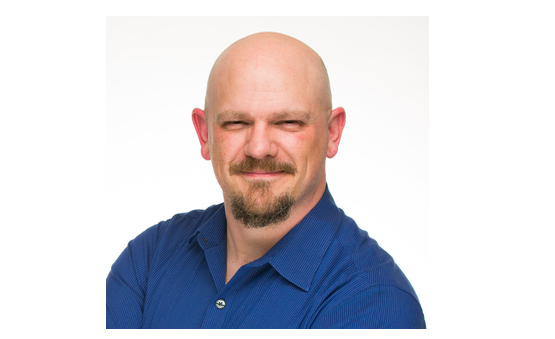 Braz has been an Agile Coach for more than fifteen years, and a full-time coach for almost a decade.

Starting in the technology space as a network and systems manager, then a software development manager, architect, and leader, Braz has played many roles on Agile and Scrum teams – Product Owner and Manager, ScrumMaster, as well as coaching successful Agile teams, programs, and leaders. In addition, Braz's professional passion is around helping guide and develop the next generation of amazing Agile coaches and change leaders.

When not coaching, Braz is a husband to his amazing wife and Dad to his six kids and three dogs.

Brandon Call

Brandon is a veteran agilist and software/technology leader who has driven many large enterprise agile & digital transformations. His experience leading agile teams enables him to coach clients and leverage agile and lean practices to drive their success. Brandon employs mentoring, training, coaching, and experiential inspection and adaptation to demonstrate agile practices succeeding with actual work, not just with theoretical scenarios.

He enjoys helping others succeed and sharing his experience, knowledge, and skills with others as a natural change agent and problem solver. He thrives in environments where he can engage with others to facilitate adoption and maturity of increasingly agile and lean practices. This enables value-based measurable outcomes and ROI and empowers customers.

Cancellation/No-Show Policy

All cancellations or date changes must be made at least 10 days prior to the course start date or will be subject to a $150 late-move/cancellation fee.

No-shows or same day move/cancellations are non-refundable.

Logistics

The Agile Coaching Intensive™ Course is a five-day class. The class starts at 9AM and ends at 5PM.