Sales Have Ended
Ticket sales have ended
We are sorry but registration for this course has ended. Please have a look at our ongoing courses or contact training@agile21.com.
Sales Have Ended
Ticket sales have ended
We are sorry but registration for this course has ended. Please have a look at our ongoing courses or contact training@agile21.com.
Learn the mindset, roles, and responsibilities of an Agile Coach
About this Event
Course Overview
The ICP-ACC is one of two Continuous Learning Certifications (CLCs) on the Agile Coaching and Facilitation track. The certification focuses primarily on the mindset, roles, and responsibilities of an Agile Coach. After finishing the certification, the learner will be able to differentiate between and among mentoring, facilitating, consulting, teaching and coaching, and will also gain the skills needed to create a safe environment for meaningful collaboration and healthy conflict resolution within an agile team. This certification introduces participants to team development concepts around starting and growing teams while paying particular attention to team dynamics and the surrounding organizational system. A key part of this certification focuses on developing an understanding of the Professional Coaching skillset and the value of honing these skills to serve individuals on an agile team.
Course Content
Topics covered are:
The Agile Coaching Mindset
Responsibilities & Skills of the Coach
Setting Boundaries for Coaching
The Coaching Stance
The Coaching Conversation - Coaching for Action
Professional Coaching Skills
Conducting the Coaching Conversation
Mentoring Agile Roles & Transitions
Mentoring vs Coaching
Teaching the Agile Basics & Mindset Shift
Understanding Team Development
Setting up theTeam Environment
Creating a Team kickoff/startup Agenda
Characteristics of an Agile Team
Coaching the journey toward High Performance
Handling Conflict and Dysfunction within the Team
Handling Organisational Impediments
Planning to facilitate a conflict in a Team
Learning Objectives
By the end of this course, you will be able to demonstrate a good understanding of:
The Agile Coaching Mindset and Modes of Coaching
Understand the responsibilities and skills of the Coach
The Coaching stance
How to conduct the Coaching conversation
Identifying Mentoring Roles and Transactions
How to create a team kickoff/startup agenda
Audience
Agile team leaders or aspiring team leaders with a passion for servant leadership and a desire to learn and practice coaching. Relevant roles include Project Managers, ScrumMasters, Iteration Managers, Agile Coaches and aspiring coaches, Product Owners, analysts, and anyone with the desire to harness the power of coaching.
Pre-requisites
This course does not have any pre-requisites.
Course Preparation
This course does not have any pre-course preparation.
Certifying Bodies & Exams
This course is accredited by ICAgile, watch the "Your ICAgile Story" presented by Ahmed Sidky, president of ICAgile who introduces your ICAgile-Accredited Class, how to claim your ICAgile certification, and continuing your Agile learning journey with ICAgile's Expert Certifications.
Vídeo: https://youtu.be/Z4BUtwMLbrk
On successfully completing this course, participants will receive ICAgile Agile Coaching (ICP-ACC) certification.
What You Receive
Two-days high quality instruction from one of our experienced ICAgile accredited trainers. Also included are:
Course Materials
ICAgile certification
Refreshments before and during the course are provided, including a two course lunch, breakfast and snacks. (public scheduled courses only)
Radtac Community membership including face-to-face and virtual networking and knowledge sharing opportunities, access to industry experts, special offers and invitations to special events
PMI Professional Development Units (PDU)
Attendees may be eligible to apply for PDU towards their continuing education requirements with PMI
Meet the Trainer
Since 1999 I pursue my passion and proficiency in Digital Product Development while working predominantly in the payment and technology spaces. In a traditional product career from business analyst through to Executive VP of Products, it was always teamwork in the context of the organisation that fascinated me.
My discovery of Agile in 2010 sparked a new-found thirst of learning. Since going independent in 2012, I continue to learn & explore new ways of high-performance teamwork. When I'm not teaching, coaching, or mentoring Agile practitioners, leaders, or coaches, I serve leadership teams as their team coach (here's an example). Thusly I support the unlocking of major enterprise agility improvements as the leadership team journeys towards high-performance.
Over the years I got to work with a variety of companies across sectors (see below). The status quo is that only about 10% of teams are high-performing, leadership teams included. I am devoted to improving upon this as much as possible.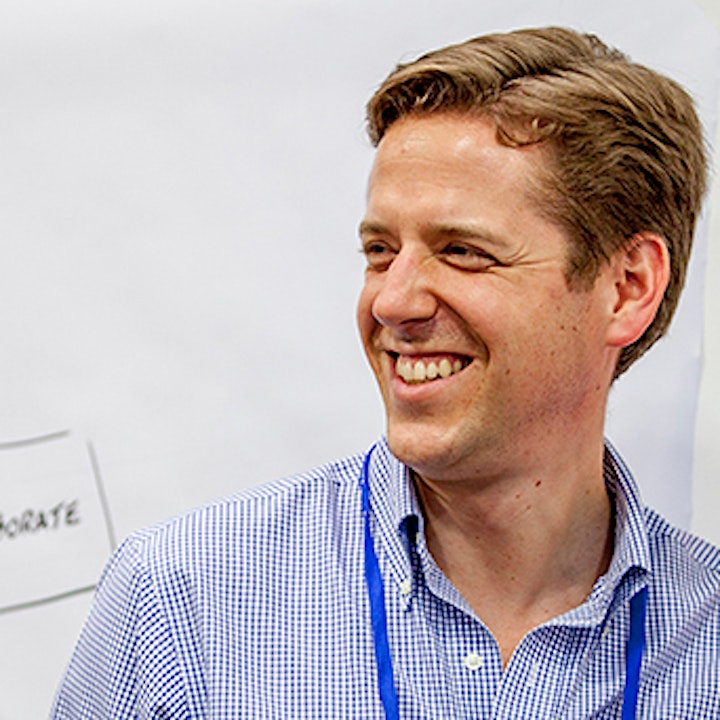 FAQ
What do I wear?Wear what makes you feel comfortable while trying not to make others uncomfortable. 
Will food be provided?Yes, coffee breaks and lunch will be provided.
Are there ID or minimum age requirements to enter the event?The course is open to anyone age 18 and up.
Do I need to bring a computer to the event?No. Personal computers are not necessary. All course material will be provided.
How can I contact the organizer with any questions?Use pttraining@radtacportugal.com
What's the refund policy?No refunds. If this is a concern, please contact us.
Can the course be postponed/cancelled?We reserve the right to postpone or cancel this course if there are insufficient registrations. If this is the case, you will be notified between 3 and 5 working days before the course start date. In this case, you will be offered an alternative date or a full refund. We will not be responsible for any other costs incurred.
Are there discounts for groups?Yes, if you have a group contact us for a discount.
All trademarks mentioned are the property of their respective owners.