Agile Coaching For All (ACFA) - Denver, CO

Monday, August 21, 2017 at 8:30 AM

-

Wednesday, August 23, 2017 at 5:00 PM (MDT)
Event Details
An Advanced Course for Leaders and Agile Coaches alike.
Agile Coaching For All is for leaders and agile coaches who want to exponentially increase their knowledge and ability to lead and empower teams.
Agile Coaching For All brings critical tools, techniques, skills, and ideas from the professional coaching and brain-based training worlds to leaders, managers, agile coaches, and ScrumMasters alike. These roles are constantly challenged to help people, teams, and organizations grow and thrive in a complex world. They need to learn and hone skills that help them benefit from healthy conflict, in order to achieve organizational goals.
Agile and lean methods are targeted at helping us succeed in our increasingly complex world. Leaders, managers, and agile coaches need to bring new and deeper levels of engagement and skill to their roles. Working directly with organizations both large and small, we continue to find that leaders and agile coaches don't have all the skills they need to productively engage and challenge teams. Simply telling teams to "have courage" and "focus" are comical at best. Teams need to be constantly improving, not just with what they are delivering, but with how they work together as a team, if they are ever going to reach high-performance.
Agile Coaching For All is focused first and foremost on giving you the skills and practice to apply coaching concepts to real business scenarios. Go beyond agile practices and learn skills from the professional coaching and brain-based training to deal with the most common challenge you face, people issues! The class includes opportunity for practice, time for analysis and reflection, learning games, new skills, new tools, new techniques, and ideas you can apply immediately after class!
For Leaders and Managers
People are often promoted into leadership roles based on the success they had in the previous role. Unfortunately, the promotion is rarely combined with the training necessary to help people learn how to be an effective leader. Thus, the common pattern that today's leaders have struggled with is 'how to create an engaging environment that results in high collaboration, learning, and producing quality results.
This three-day workshop is your opportunity to take your leadership experience to an advanced level — as you discover the benefits of utilizing different coaching approaches. Explore what it means bring yourself to a leadership situation. Effective leadership requires developing several skillsets, including learning how to coach individuals and teams. Leave this highly interactive workshop comprehending that coaching goes beyond 'agile coaching' and instead is a powerful dynamic that you can put to use immediately in your own leadership development! Get the training you need for increased success. 
For Agile Coaches and ScrumMasters
Agile coach training is a critical part of any agile organizations progress and must go beyond agile practices. Agile Coaches typically transition from other roles in the organization (e.g. ScrumMaster or Project Manager) and find themselves lacking many of the more challenging skills to help teams and the organization succeed. Learn what it really means to be an agile coach and the skills you need to succeed in the position. Learn how to deal with challenges such as helping the team embrace healthy conflict and dealing with organizational impediments.
This three-day workshop is your opportunity to shift to a new level of coaching and interaction with the leaders, managers, individuals, and teams engage with. Explore what it means to bring yourself — to coach and lead from a place that is authentic to you! Get the training you need to advance as an agile coach and help teams reach high performance.

What to Expect
Expect in-depth topics and exploration. Expect to be challenged. Expect to learn by interacting with other learners, by practicing, and by stretching your limits. Expect to have fun. To achieve these goals, we use:
Brain-based training to dramatically increase learning and retention

Fun to increase safety and retention (both instructors are Training From the Back of the Room Certified Trainers)

Exercises, exercises, and more exercises – If you are looking for a dry lecture, this class is NOT for you

Interactive and experiential learning
Today's organizations need to empower people to compete. This means that we need to improve ourselves to meet the demands of today's complex world. We no longer have the luxury of trying to "know everything" — there is simply too much going on. Instead we need empowered teams and organizations with the opportunity to be creating and innovation to deliver success.

Learning Objectives
Understand the connection between leadership and coaching to achieve high performance

Explain the value of agile coaching in today's world

Explore and practice using a coaching framework to find your coaching stance within any team role

Learn to assess the level of coaching a team requires and when to ask for help

Demonstrate how to kick off a new team and provide them with a foundation for success

Apply multiple coaching tools and techniques, in various situations, to help individuals and teams create and maintain a high performing team.

Explore your ability and capacity as a coach and leader and determine what areas you need to improve.

Experience new ideas to help teams embrace healthy conflict as normal

Demonstrate Training from the Back of the Room, Brain-based training techniques that you can use as a leader, manager, or coach to help your teams continuously improve

Apply practices from the field of Professional Coaching and learn how they are critical to your success as an agile coach and leader

Establish a coaching backlog to apply when you return to work

Course Facilitators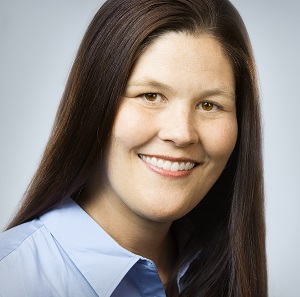 Tricia Broderick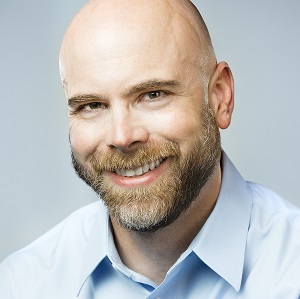 Jake Calabrese 
Details
Length: 3-days. On-site at your location or held publicly throughout the year.
Level: Intermediate to Advanced
Pre-Requisites: Experience being a leader, manager, agile coach, or ScrumMaster who has worked with or lead teams. If you have any questions regarding your experience and your qualification to take the course, just ask!
ICAgile Certified: ICAgile Certified ICAgile - ICPACC - Agile Coaching


Course Credit

PMI - 21 PDUs

Scrum Alliance 21 SEUs

ICAgile Certified Professional in Agile Coaching (ICP-ACC)
Save This Event
When & Where

Courtyard by Marriott Denver Downtown
934 16th Street
Denver, CO 80202


Monday, August 21, 2017 at 8:30 AM

-

Wednesday, August 23, 2017 at 5:00 PM (MDT)
Add to my calendar
Organizer
Tricia Broderick, Jake Calabrese
Agile Coaching For All (ACFA) - Denver, CO