Description
BostonCHI hosts
Priyama Barua and Dana Ortegon, Mad*Pow


Constant Contact
Abstract
Maximize design efforts with agile, contextual behavior-based personas that enhance how people experience products, services, and apps. Persona creation has traditionally been a labor- and resource-intensive process. Our game-like approach allows teams to create a set of personas in a single, day-long session. Working with sets of behavior attributes gleaned from hundreds of hours of qualitative and quantitative research, designers expand their understanding of how their audience might interact with the experiences they create. Human-centered design requires deep understanding of and empathy for people's lived experiences. Our framework helps designers imagine these lived experiences and the tools, functionality, and content that might improve them.
Bios
Priyama Barua
Priyama is a Senior Experience Strategist at Mad*Pow, working on research, strategy, service design, UX and innovation projects with cross-functional teams. She focuses on bridging gaps between disciplines and adapting innovative and flexible approaches. Her work spans different industries with a particular interest in healthcare and finance. In a prior life, Priyama owned and operated a design consultancy, and also taught design thinking at a prominent design college in India.
Dana Ortegón
Plain language/readability and health & financial literacy are Dana's not-so-secret passions. She also loves helping clients figure out the what's, why's, when's, and how's that make their content work harder and smarter. When Dana isn't waving her magic wand at sentences, she can be found huddled with experience strategists and designers, hammering out personas, exploring user journeys, and pondering the intricacies of behavior change.
Evening Schedule
6:30 – 7:00 Networking over pizza and beverages

7:00 – 8:30 Meeting

8:30 – 9:00 CHI Dessert and more networking
Thank you to our sponsors
Thank you to our generous sponsors. If you're interested in sponsoring BostonCHI, please let us know.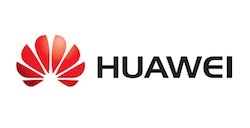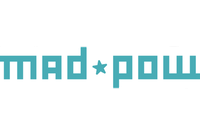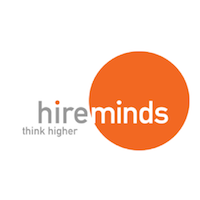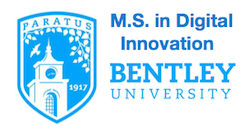 Organizer of Agile Behavior-Based Personas for Better Designs with Priyama and Dana
What We Do
BostonCHI is the Boston area chapter of ACM's Special Interest Group on Computer-Human Interaction (SIGCHI). Our members, from throughout New England, share ideas and experiences on the rapidly growing and changing area of how computers and people interact. Read the chapter Bylaws.
We have monthly gatherings in the metro Boston area, which are open to both members and non-members at no charge. In addition, members receive a monthly e-mail newsletter. If you're not yet a member, we encourage you to become one! 
SIGCHI is a forum for the study of human-computer interaction (HCI) and includes research and development efforts leading to the design and evaluation of user interfaces. The focus of SIGCHI is on how people communicate and interact with computer systems. SIGCHI serves as a forum for the exchange of ideas among computer scientists, human factor scientists, psychologists, social scientists, systems designers and end users. (from ACM SIGCHI)
BostonCHI is an organization of professionals from the New England area in the field of Human-Computer Interaction. Our members represent the diverse interests of that field: graphic arts, documentation, usability, psychology, user interface design, human factors, industrial design, ergonomics, computer science, training, education, and many others.
Become a Supporting Member
Supporting members help fund the sharing of HCI knowledge in our community. For $15 a year (or $150 lifetime) you can contribute to our mission of giving innovative thinkers and doers a platform while enhancing professional knowledge and networks.