About this Event
Larimer Lounge Presents:
Ages and Ages
The Harmaleighs
Lizzy Rose
Saturday Apr 20, 2019
Doors: 8:00 PM
Show: 9:00 PM
21 and over
$12 - $15
Larimer Lounge
2721 Larimer St.
Denver, CO
All sales are final. Review your order carefully, there are no refunds for any reason. No tickets are mailed to you, your name will be on the will call list night of show. Night of show (1) bring a valid government issued ID and (2) be able to show ticket confirmation at the door.
_____________________________________________________________________________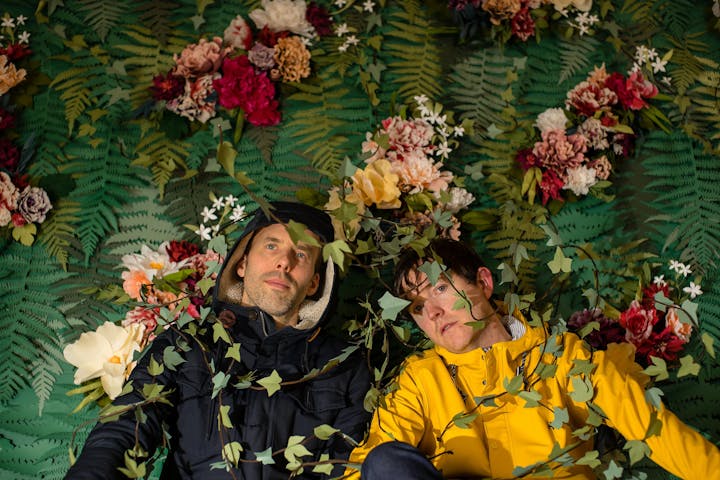 For the past two years, Tim Perry and Rob Oberdorfer, the creative braintrust behind the offbeat but often upbeat group Ages and Ages got together twice a week to work on new music, along with drummer and co-producer Evan Railton. Not terribly out of the ordinary, really. They were, after all, in the process of creating a follow up to their acclaimed 2016 album Something To Ruin.
But beyond just the simple act of getting together with friends to create, it proved to be a necessary ballast. In the wake of the 2016 election when every day seemed to bring a new bit of insanity to our lives, this was something to look forward to and something to help them make sense of it all. Call it musical group therapy.
"Art is supposed to help get at the root of the human experience and what it's like to be alive," Perry says. "And the challenge is how do you make music that confronts these complicated, important and sometimes very dark questions and do so in a way that still bounces around and maintains some level of optimism?"
It's a thin needle to thread but Ages and Ages have done just that on their forthcoming album Me You They We. The 10 songs on this self-released LP don't shy away from the uneasy feelings so many of us have been having since 2016. They shine a light through the murk with a glistening sound and lyrics that are unblinking yet suffused with a sense of hope.
The Elton John-like grinder "Forever Cul-De-Sac" addresses cultural myopia and looking for those outlets to see what's beyond the titular dead-end street ("I want to have vision/but I can't see out," Perry sings). The shimmering, swinging "How It Feels" admits that "my problems are irrelevant" when compared with folks that are truly struggling but that "doesn't make them any less real." And on "Unsung Songs," Perry and Allen sing about what it's like to be caught on the wrong end of the political pendulum over a wash of synth-heavy dream pop capped by falsetto vocals.
The process of creating Me You They We was a long, deliberate one. It was a bit of a luxury, with the trio having their twice-weekly writing and recording sessions at Oberdorfer's home studio, sometimes with friends adding vocals, including newest member Lizzy Rose Allen. Having that space and equipment allowed them to work through the material at their own pace, taking creative sideroads whenever an idea presented itself. Working on their own, they could have complete control over the sessions, without outside voices muddying the waters. Me You They We feels like a true statement of purpose for Ages and Ages. They are setting their own course.
"We just want to make good music," Oberdorfer says. "And we want to be real with other people who want to be real. We want to challenge ourselves and our friends to break down barriers as much as we can to lead each other back to sanity."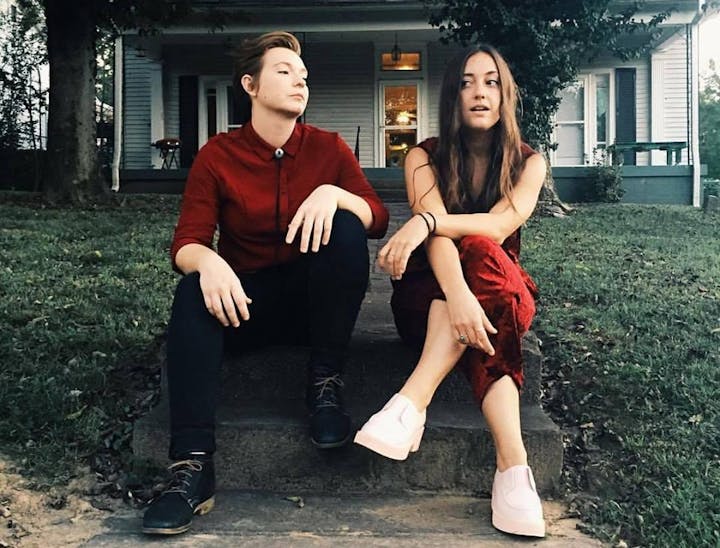 The Harmaleighs honestly craft poetic, passionate, and powerful songs cut from a pastiche of indie, folk, pop and Americana. In January 2015, The Harmaleighs—Haley Grant [lead vocals, guitar] and Kaylee Jasperson [bass, harmonies]—embarked on something of a modern odyssey in support of their independent full-length debut, Pretty Picture, Dirty Brush. The band-mates and partners got rid of their Nashville apartment, put everything they owned in a storage unit, bought a van, equipped it with a bed, and hit the road with their 8-month-old pug Gus sleeping on the dash for the next nine months. The trials, tribulations, and triumphs of this trek would ultimately inspire their upcoming EP, Hiraeth, to be released on May 5.
"Hiraeth is a Welsh word that we stumbled upon while we were on tour," says Kaylee. "It basically means, 'Longing for a home.' It's a feeling of rootlessness and homesickness that we started to collectively feel around month six. By the end, we had burned out."
"Even when we visited Nashville, we would be staying in a Walmart parking lot," sighs Haley. "That's where the whole concept came from. It's the basis for this body of work."
The lead track from the EP is the ethereal "Birds Of A Feather", which is out now via all digital outlets. "I wrote the song about a friend who was going through a tough time with a relationship ending," says Haley. "She was explaining to me what exactly was happening and said 'I'm just convenient for her.' That specific sentence stuck in my head for a couple weeks and sparked the idea for the entire song."
The Harmaleighs' debut LP Pretty Picture, Dirty Brush received accolades from American Songwriter, Songwriter UK and more and Spotify featured "I Keep Ticking On" on its coveted Folk Pop playlist, amassing millions of streams and counting. The duo spent the bulk of 2016 "working regular jobs and saving up money" for their next musical chapter. They hit the studio with producer Paul Moak [Mat Kearney, Caitlyn Smith] and recorded the six songs on Hiraeth in just one week. As a result of the previous two years, their signature "Indie Americana" sound further solidified.
"Our last record was very folk-pop," says Kaylee. "At that point, we were going through transitions and really trying to figure out what we wanted to be. When we finished that marathon tour and regrouped, we got the chance to decide who we are as a band. We wanted to utilize more electric instruments and go more indie pop with storytelling at the core. All of Paul's productions are different. That was the allure of working with him. He helped us step up and define our style. This is really the first time we're being true to ourselves."
On "Lady Brain", delicate electric guitars entwine with Haley's hypnotic and heavenly delivery before crashing into an unforgettable refrain. "I was watching Orange is The New Black, and in one scene the main character Piper says, 'Well, I'm going to use my lady brain and think really hard,'" Haley recalls. "I thought it was so fucking funny. I kept it in the back of my head. It's a bit of a sarcastic song."
Then, there's "Mouthful of Cigarettes" which twists and turns through a bluesy lead line until eventually culminating on a powerful proclamation, "I am a fire without any wood."
"I was sitting at a bar in Portland on month six of our tour," Haley continues. "There was an ashtray full of cigarettes, and I was having this moral dilemma in my head. I thought, 'What if I put all of that in my mouth and swallow the burning cigarettes because there are flames and maybe I won't be burning out anymore?' I thought it might spark the flame again."
The flame has been sparked with Hiraeth and their journey really begins now…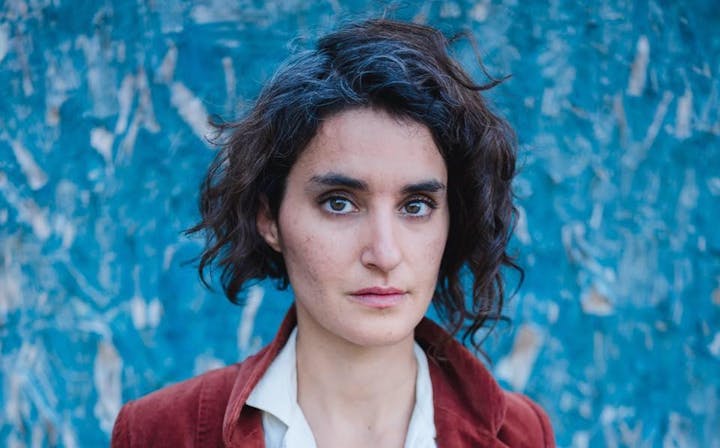 "Seeing Lizzy Rose play a show is always a magical delight. Her catalog is worth digging into. Miss Rose fronted Denver weirdo indie-pop outfit Vitamins before touring with the Flaming Lips, singing on their Dark Side of the Moon tour. Now settled into her captivating solo project, the songwriter sings in her hauntingly beautiful falsetto lilt over melancholy piano and guitar soundscapes, creating startlingly tender and gorgeously crafted dreamlike songs."
-The Stranger, Seattle
Her new album, "Crocodile Tears" takes you on a journey through many different musical realms, from driving rock and roll anthems, to carnivalesque, operatic Shakespearean waltzes,... to intimate love songs and everything in between. The one thing that remains constant throughout is a peaceful feeling, like you've been here before. A feeling of home. There is a honesty and clarity in Lizzy Rose's voice and composition that is truly healing.
Lizzy Rose is a captivating performer and should not be missed. She has an aura that welcomes and includes audiences in her journey. Her voice grabs at the soul and conveys a message of love and acceptance to the listener. Her songs and lyrics are both catchy and deeply spiritual. There is hope for humanity pouring out of every lyric and from the darkness of some of her more personal songs that address the struggles of this world, there is the hidden light of redemption exploding out!.
Performers
Date and Time
Location
Refund Policy