Description
AGENTS, REALTORS & BROKERS
AGENTS Who Brunch is a Philanthropy Network Brunch created for AGENTS, BROKERS & REALTORS® to Empower, Influence & Impact our communities collectively by uniting our interest as professional influencers.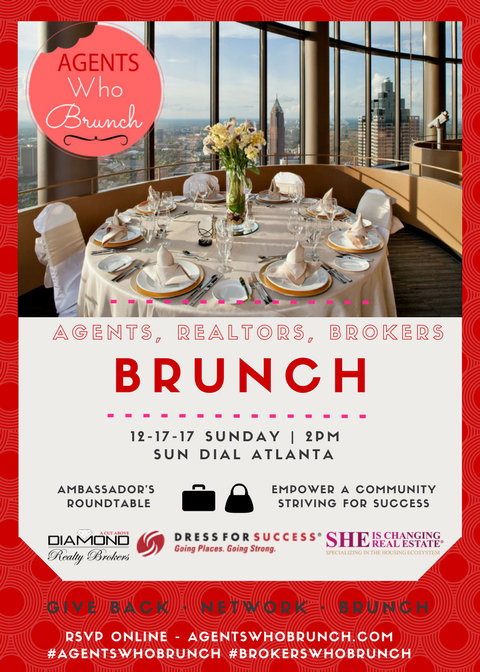 Last year we donated dresses and beauty bags to women who were in need to empower them to dress for success. A representative from the non profit organization Dress for Success was in attendance.
Women who benefit from the organization were victimized in some way and/or previously laid off, unemployed or underemployed. This year you can make a donation online instead of bringing donations to the brunch.

Please reference "AGENTS Who Brunch" when you give so we can make a difference collectively.
At this brunch we'll also discuss what's needed to go from empower to impact in 2018 from
Ambassador's or Influencers that value making a difference collectively among peers.
EMPOWER, UNITE, INFLUENCE
Attire: Dress for Success!
(This is an Upscale Brunch, Classy Brunch Attire, No Jeans)
Website http://AgentsWhoBrunch.com
RSVP IN ADVANCE.
BRUNCH SOLD SEPARATELY
VIEW MENU
http://www.sundialrestaurant.com/restaurant/brunch-menu/
Looking forward to seeing you there!
#AGENTSWHOBRUNCH #BROKERSWHOBRUNCH #REALTORSWHOBRUNCH