Agent Orange at El Corazon
About this event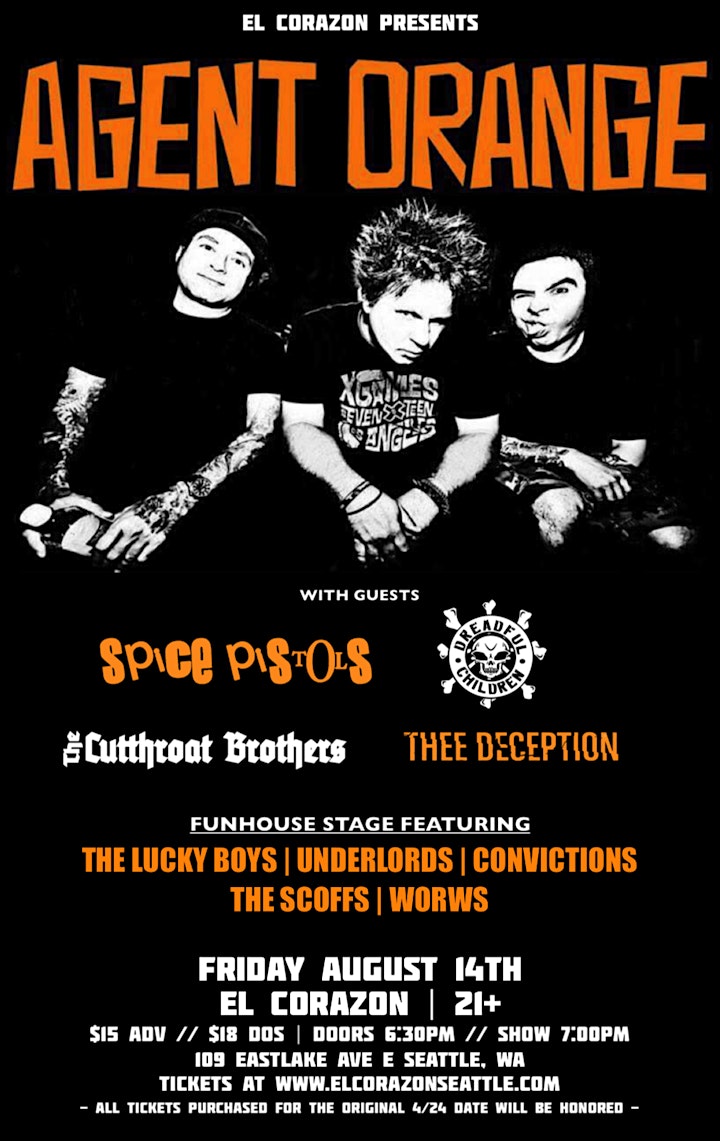 AGENT ORANGE
The Original OC Punk/Surf Power Trio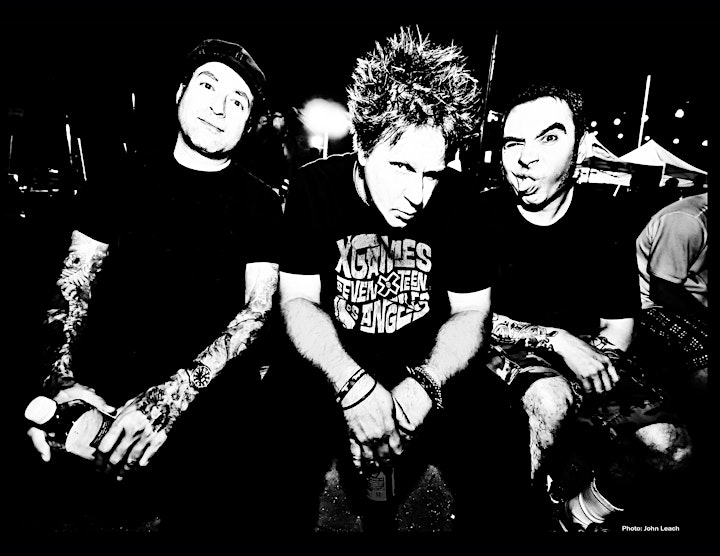 SPICE PISTOLS
We gave 5 middle aged men dresses and dragged them 387 miles behind a pickup truck then asked them to play Spice Girls songs Sex Pistols style.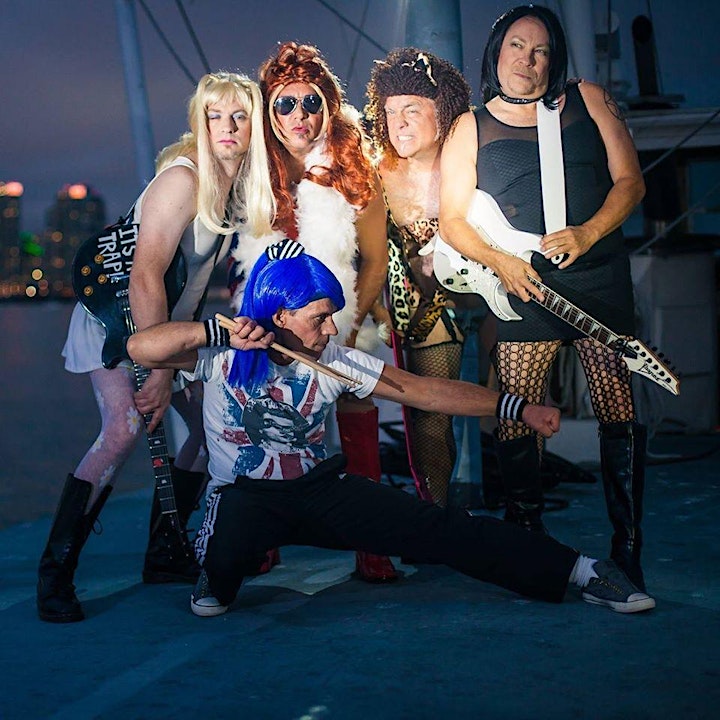 DREADFUL CHILDREN
"Hailing from Seattle Washington, there is no trite slapback of the Nirvana-era here. Dreadful Children champion the unlikely equation of Iron Maiden–esque riffery and the Toy Dolls' sense of bouncy, infectious absurdity and somehow create a mad-scientist hybrid that totally kills! " - The Stranger
"Gracing the stage before Stoned Evergreen Travelers was one of my favorite Seattle punk bands, Dreadful Children. This is another band that has evolved beautifully over time. Like a good wine, they get more flavorful over time. Spicy would be a good way to describe them.
This is also a band that defies stereotypes in that they have a female guitar player (Lizzie Franks) who also trades off on lead vocals as well as providing harmony. Her voice is smooth and sweet and the perfect contrast to the grungy vocals of Lonny Bristle. Add Johnny Mischief on bass and Kevn Labarre on drums (whose ginger locks whipped about in such a frenzy he almost looked like he had a flame thrower on his head) and you have a clue of what you're in for when seeing Dreadful Children play. They are well worth the effort of a trek to whatever club they happen to shake up next." - East Portland Blog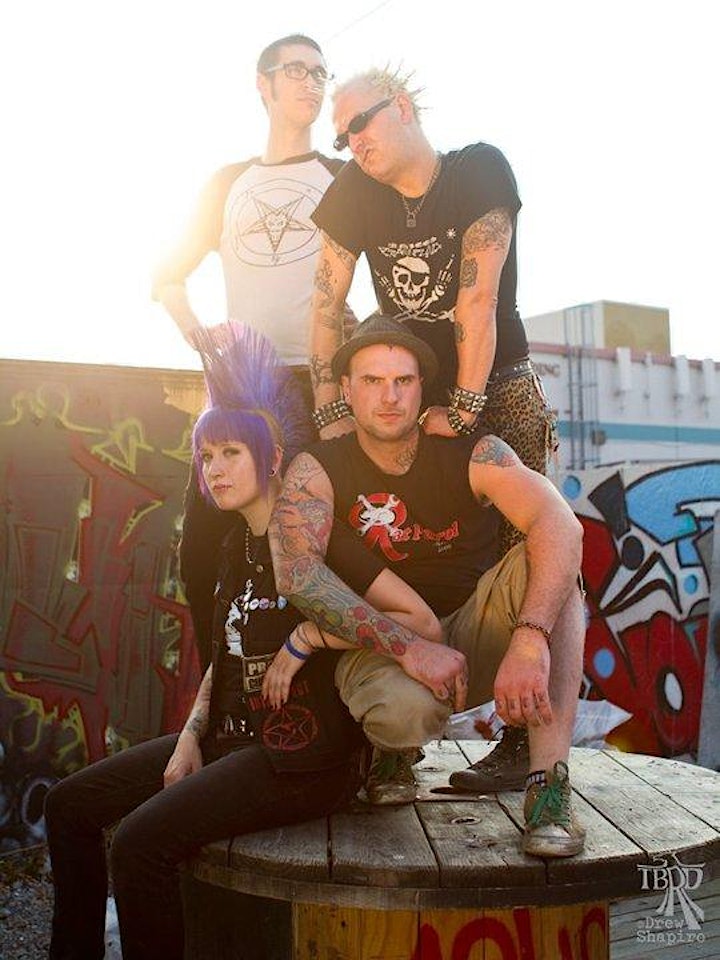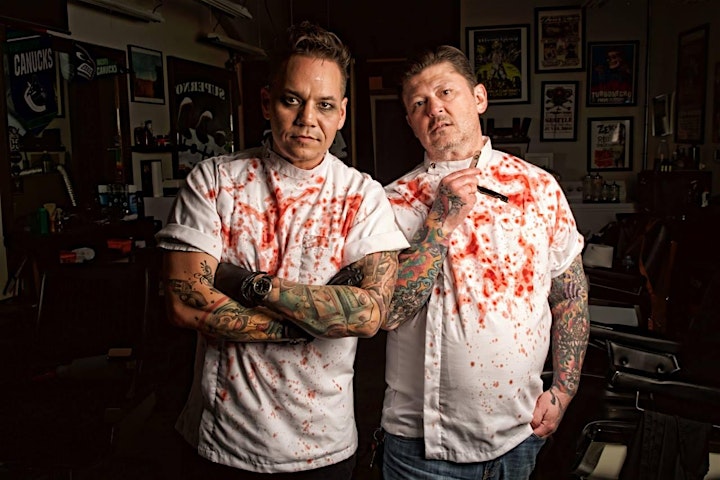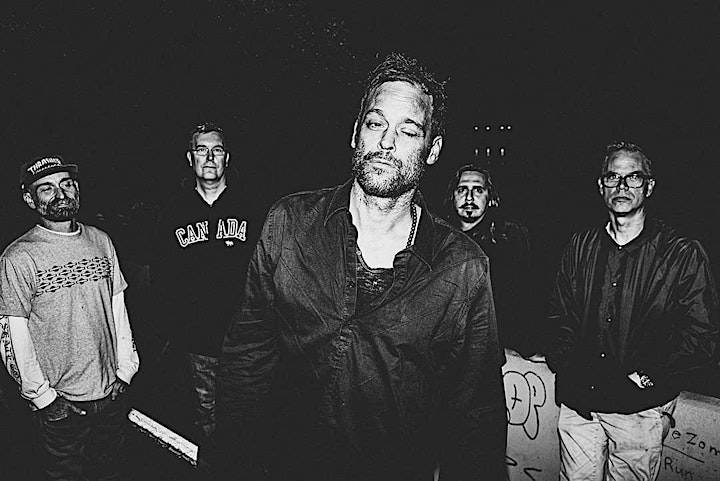 THE LUCKY BOYS
The Lucky Boys play a style of punk rock that has been compared with The Rezillos and described as The Avengers with a gut punch. X riding a freight train.. They have played with some of the stalwarts of both the local and national underground music scene including GBH, Fang, Dayglo Abortions, The Real McKenzies, Zeke and The Boss Martians. Catchy hooks and well crafted songs make you want to sing a long. A refreshing break from the gloom side of rock, in just a few years time The Lucky Boys have honed their craft into a melodic rollercoaster ride with the infectious feeling of good times to come and parties to be had.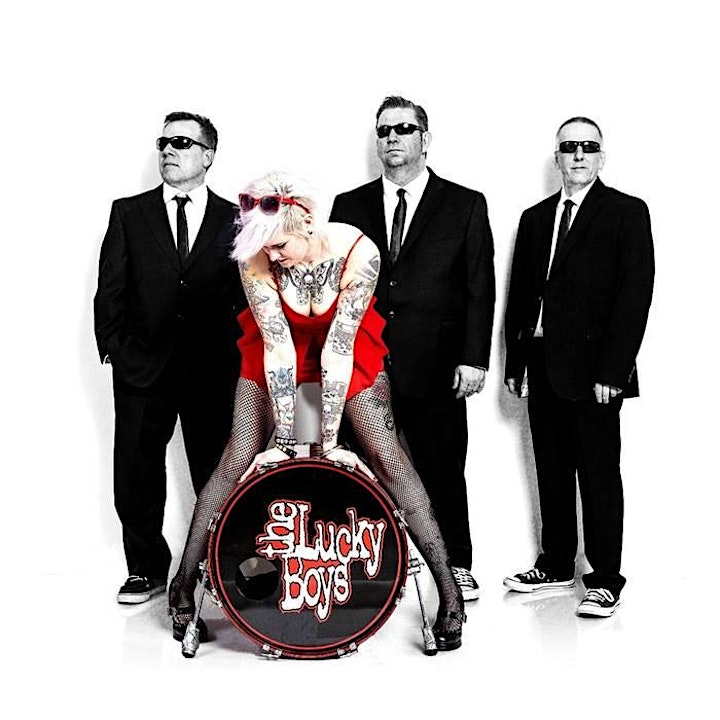 UNDERLORDS
Ferocious New Group featuring members of Zeke, Fitz Of Depression and The Stuntmen.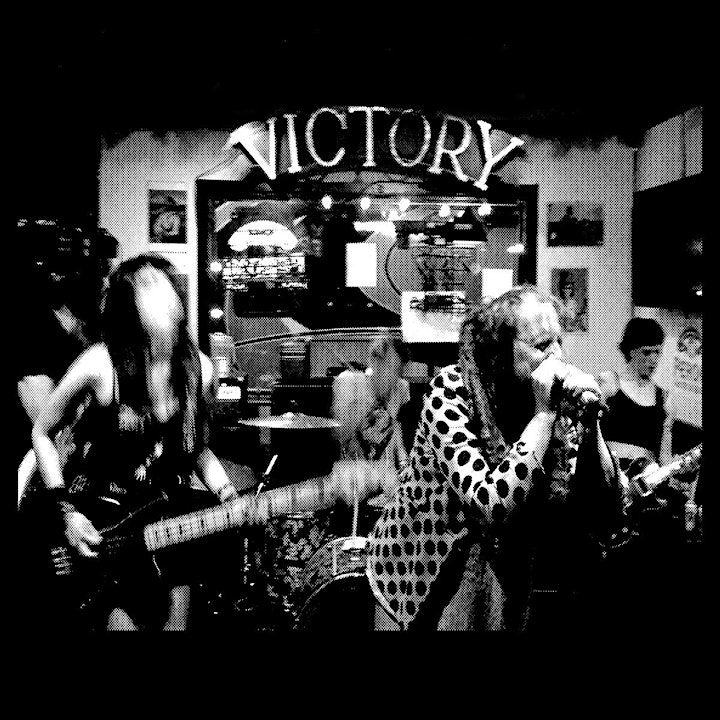 THE SCOFFS
Some fellas you might know doing music you don't yet know. Old-school punk rock aggression on newer gear.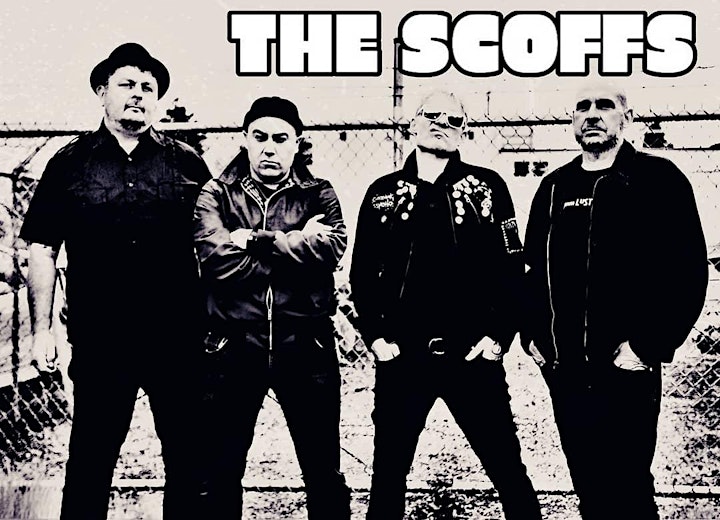 WORWS
With many bands in the sea of Portland Oregon's music community, WORWS recognizes the importance of maintaining a sharp edge and unique sound. They draw influence from an eclectic array of classics as well as from their friends and family within the scene. Death, The Wipers, and Slayer reign over their record collections along side contemporaries such as Ceremony and Defeater. Formed in October 2015 as a side project, the band quickly became a full time gig and in less than a year their first effort Laylines surfaced. It is a melodic and brutal attack against the societal wrongs and ignorance towards drug abuse; an all out warfare on the gentrification of their city as well as an ode to the importance of community and loyalty. WORWS have waded their way through the oppression of the working class and are here to fight.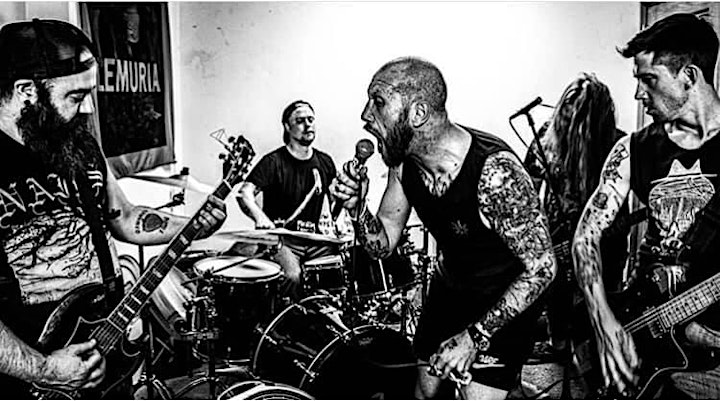 Performers
Date and time
Location
Refund policy