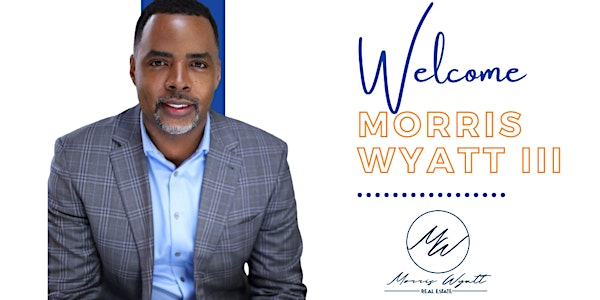 Multiple dates
Agent Builders Explained
Agent Builders Explained
Date and time
January 26 · 6:30am - February 20, 2024 · 5pm PST
About this event
The Agent Builders was formed by Morris Wyatt, Levi Mcdonald & James Massey . As their network continued to grow they wanted to have a way to stay connected and add value to their downline. This group is still part of the Honey Badger Nation, therefore, you get the benefits of being a part of both the Honey Badgers and the Agent Builders.
Some of the benefits of the Agent Builders:
Monday Morning Accountability Calls - These are high level and very informative. Motivation Mondays - Weekly Mastermind
Agent Builder Masterminds
Agent Builder invite only trainings and events.
In addition, many of the founders of this group are in Georgia. These events and masterminds are typically held in Atlanta.
EXP Realty is our Brokerage. Unlike most brokerages that are franchises with territories, EXP is one brokerage for every EXP agent Worldwide.
This is great for many reasons:
There are no territories. You can expand and be licensed in multiple states and countries.
We are all connected. There are no restrictions on how we can work together.
We all have access to the same tools and resources.
Your database of agents to learn from is extremely broad and you have the ability to work and learn from agents all across the world.
This is where you will find:
Typical broker trainings and support
Broker Support - There are state brokers available to answer broker related questions.
Honey Badger Nation powered by EXP
This group was formed by three high level EXP agents/coaches, Jay Kinder, Michael Reese, and Albie Stasek. They knew that agents who are connected and in alliance with each other have higher success rates so they created the Honey Badgers. They provide coaching and mentorship to anyone in the group. Their vision was to create the culture and environment that many brokerages have tried to do but have failed. This group is packed full of incredibly talented individuals including, Veronica Figueroa, Kyle Whissel, Mark Pattison, Tammy Pack, Vincent Koo, Carlos German, Gil Ramos, and so many more...