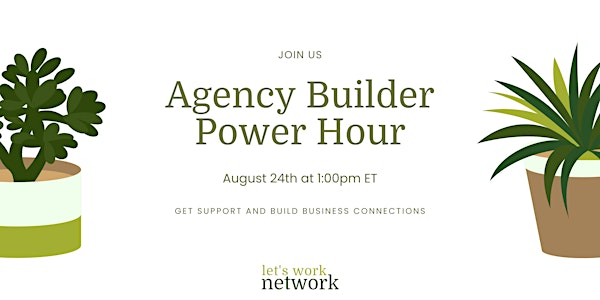 Agency Builder Power Hour
Join us for an hour of networking and problem solving
About this event
Who is this event for?
Freelancers, agency owners, and consultants who are looking to grow their business
What does this event entail?
Bring your business challenges and allow us to tackle them as a group
Meet other likeminded business owners and bounce ideas around
Grow your network, meet a new friend or business partner
This event is hosted by Let's Work Network, a network of agency builders.