Actions and Detail Panel
Ageing Consciously Retreat
Fri, May 19, 2017, 3:00 PM – Sun, May 21, 2017, 3:00 PM AEST
Description
Are you 50 or over and wanting more in your life?
Are you worried about the future possibilities with your ageing body and mind?
Do you feel a calling to leave a legacy of a different kind other than financial?
Are you going through an awakening of sorts and would like to connect with other like minded souls?
Do you want to learn how to step up to be an 'elder' in your family, community, tribe?
If you answered 'Yes' to any of these questions then this retreat is for you.
Relax and connect with others walking the same journey, with the same desire to AGE with PURPOSE!
This week-end retreat will allow us to come together and have meaningful conversation, as to how we can step up and play our roles as elders in our families and community. This is a beautiful chance to have time to explore what is important to us in our twilight years. To share ideas, discover our own internal awareness, creating a space of connection, collaboration and a sense of community and oneness.


Often we fall into roles without discerning our commitment to it consciously, for example: running after children, minding grandchildren, volunteering our time etc. Can we say 'NO'?

This is our time. Did you know the most creative years are between the ages of 65 – 80!
Our time is now, to step up and share our wisdom in our own unique way.

You will be taken on a journey and discover:
What beliefs and perceptions we currently hold that no longer serve us

How we can break generational cycles

Preventative health – how we can empower ourselves to improve and maintain our wellbeing

Ways to tap into our inner wisdom

What death and dying means to us

Lessons from Centenarians

Liberation and freedom to age consciously

Moving in an ever changing world

How to own our power

Ways to enliven our curiosity

The effects of energy and ways to practise a continual flow of blessing
Format:
Workshop sessions, inclusive of experiential exercises and small group discussion

Heart math technique

The 120 meditation

Optional yoga, bush walks and labyrinth walk

Time to connect and get to know one another

Ritual



This is your chance to be removed from daily routine and connect with like minded people who want to make a difference in the world.

This retreat is for you if:
o You have retired and now struggling for daily meaning and purpose
o Your about to retire and not sure what's next
o You want to continue developing and growing your own purpose and soul awareness

What's Included:
o Basic accommodation (twin share or single room)
o Nutritious vegetarian meals
o Beautiful surroundings to connect to peace in nature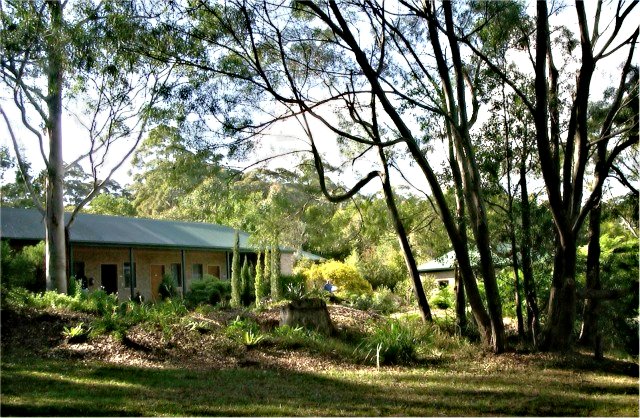 Location: 2184 Springbrook Road, Springbrook, QLD
Dates: 19/20/21 May 2017
Time: Arrival between 3pm – 4pm (for a 5pm start)
Farewell: 3pm Sunday
Price: Early Bird $395 + booking fee (book by the 23rd April 2017)
Full Price: $465 + booking fee

Please feel free to call or email with any questions: rutherford_marlene@yahoo.com.au / 0403 312 237
FAQs
Is it some type of Religion?
No, not at all, you may consider it a way to deepen our spirituality but it is not connected to any church or religion.
Is it Vegan food?
No, it is Vegetarian according to the Theosophical Society's Rules and Regulations who own the Retreat centre.
What qualifications do the Organiszers have?
No-one is actually qualified to 'teach us' conscious ageing because we can only do that in community through a co-creative dialogue where we create the way ahead together. We, together can forge new pathways toward growning older with joy, courage, spiritual depth and dignity. In saying that Marlene has studied the attributes of Centenarians and Conscious Ageing with Ions Education.
Date and Time
Location
Springbrook Theosophical Retreat Centre
2184 Springbrook Road
Springbrook, QLD 4213
Australia