Description
Organizations are increasingly using corporate social responsibility initiatives as a key strategy for sustainability and growth in an increasingly competitive operating environment. Ageing is one such CSR initiative in which organizations are finding tremendous value and return on investment.
Please join us at our Cycling Without Age Mini-Symposium to learn more about ageing and the role of corporate social responsibility. During our event we will:
1. Learn the role of corporate social responsibility in the context of Cycling Without Age. We will hear from Dorte Bech Vizard, Danish Ambassador and Margriet Vonno, Dutch Ambassador, both patrons of CWA Singapore, as well as Winsey Togelang, the Centre Manager of St Luke's Eldercare, a strategic partner of CWA Singapore.
2. Discuss the importance of the Cycling Without Age programme as well as the value it provides to communities and particularly within the Singapore community. Additionally, we will have Kristine A. Schaan, a Gerontologist, facilitate a live interview with Auntie Annie, a long-standing Cycling Without Age client.

3. Explore with Marieke Bink, CEO of Cycling Without Age SG, the various ways organizations can partner with Cycling Without Age and support the local ageing community.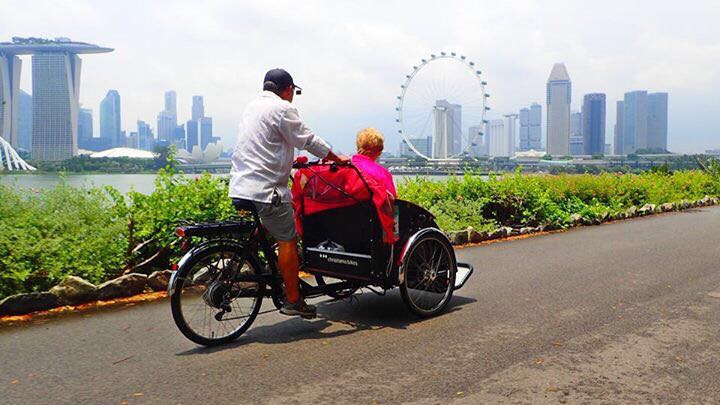 Additionally, as doors open at 4:30 we will have fringe activities which include an opportunity to experience ageing by wearing a simulation suit (photo below) as well as opportunities to see and take pictures with a CWA Singapore trishaw. At the close of the event we will have a networking opportunity with food and beverages.
We look forward to seeing you!
Schedule:
4:30 to 5:30 - Registration and fringe activities
5:30 to 7:00 - Program begins promptly at 5:30
7:00 to 8:00 - Networking with food and beverages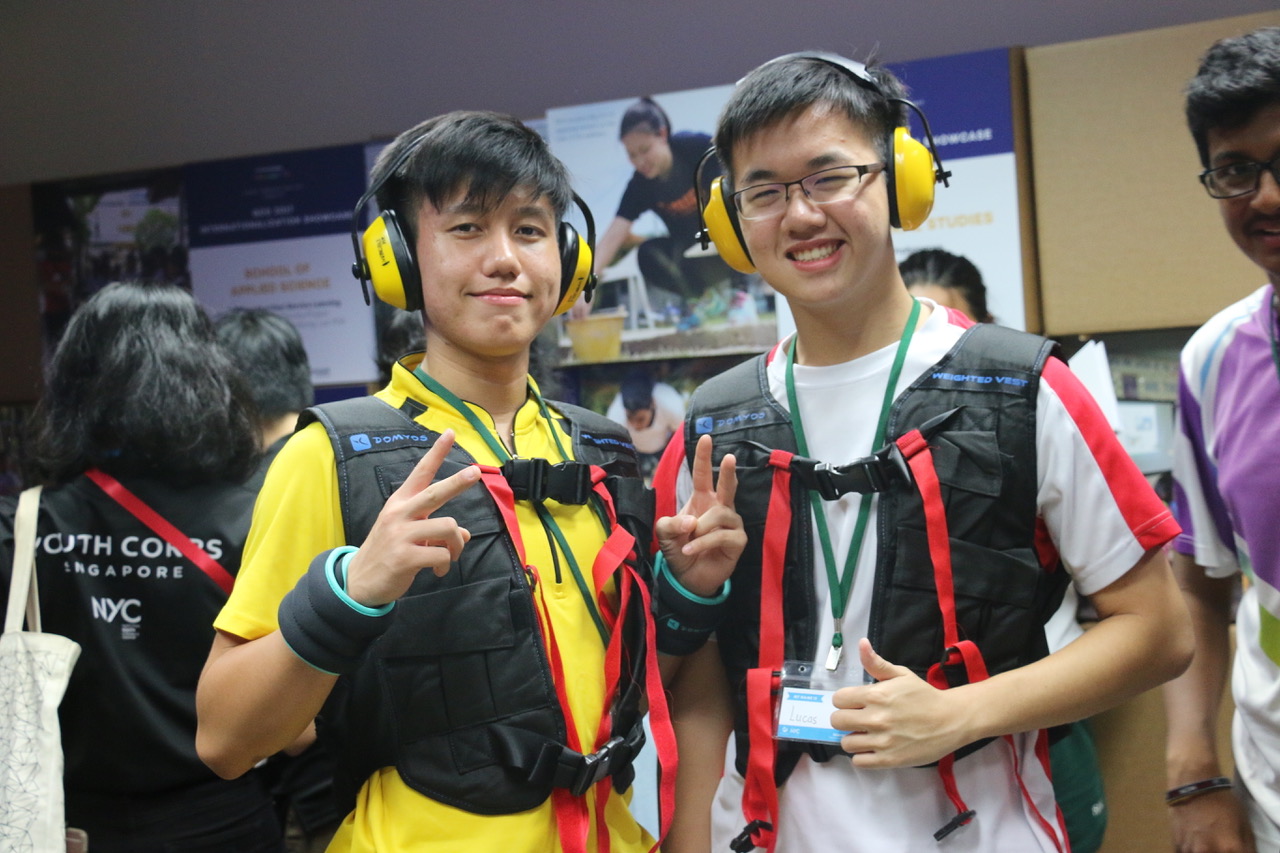 (photography of ageing simulation suit)
---
"Cycling Without Age puts a smile on my face, because of its passion for helping elderly in Singapore get out and about and enjoy the freedom of wind in the hair and a good chat".
-Dorte Bech Vizard, Danish Ambassador


"Dutch children learn to ride a bike at a very early age. I started riding my bicycle to school at the age of 5. I still remember the feeling of the wind in your hair, the feeling of freedom. Cycling Without Age offers that same, thrilling experience to elderly people who can still imagine the feeling, but can't cycle themselves anymore. This low cost, very practical initiative manned by an enthusiastic group of volunteers makes me smile every time I see a trishaw. It's worth expanding in Singapore and all over the world."
-Margriet Vonno, Dutch Ambassador
"The Cycling Without Age programme bridges the community and clients who attend our day care services, by providing a conducive environment to forge new friendships while taking in the fresh air and scenery outdoors."
-Dr. Kenny Tan, CEO, St. Luke's ElderCare

Want to see our work in action? Click on the link below to view a short video titled: "Take Your Grandma on a Trishaw Ride"