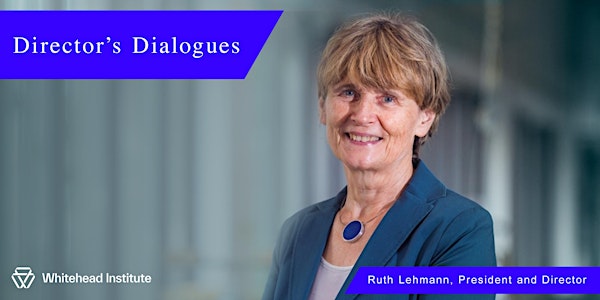 Age of Living Machines: A Conversation with Susan Hockfield
Free and open to the public. A Zoom link will be provided upon completion of your registration.
About this event

You are invited to join Ruth Lehmann, President and Director of the Whitehead Institute, for a series of virtual dialogues with scientific luminaries from academia, and visionary leaders from the biotech industry.
What trends in science and technology excite them the most? Which innovations have the potential to dramatically impact the way we live and work?
Be a part of the conversation.

Age of Living Machines: A conversation with Susan Hockfield
Thursday, February 25, 2021
7:00 - 8:00 PM EST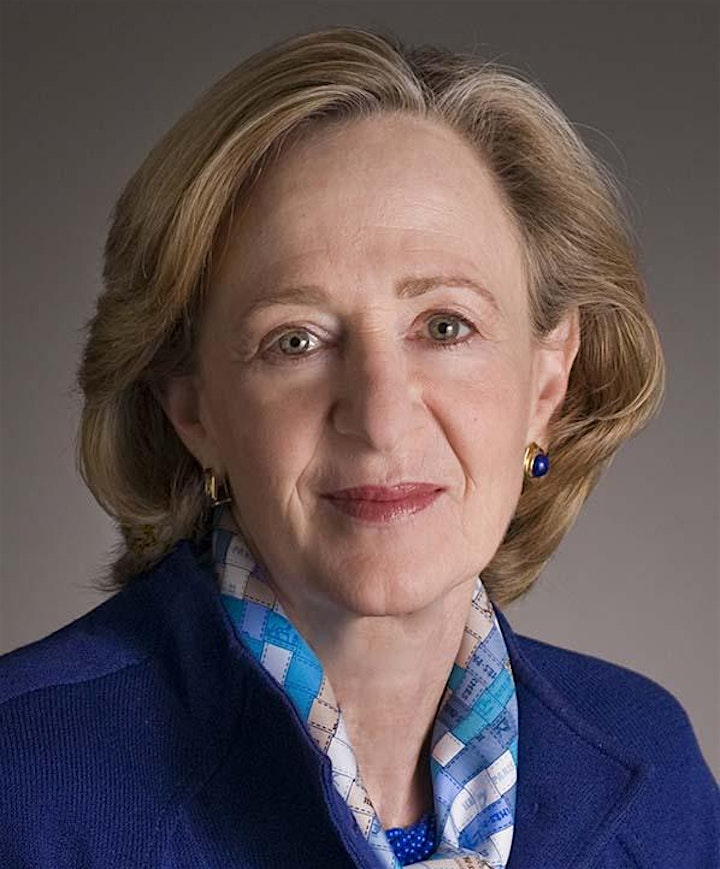 Susan Hockfield
MIT President Emerita, Professor of Neuroscience; Massachusetts Institute of Technology
Hockfield is president emerita and professor of neuroscience at MIT, where she served as the sixteenth president. As the first life scientist to lead MIT, she championed breakthroughs emerging from the convergence of the life, engineering, and physical sciences; and she oversaw the founding of the MIT Energy Initiative, the David H. Koch Institute for Integrative Cancer Research, the Institute for Medical Engineering and Science, and the Ragon Institute of MGH, MIT and Harvard. Formerly at Yale University, Hockfield served as provost, dean of the Graduate School of Arts and Sciences, and William Edward Gilbert Professor of Neurobiology. She chaired the search committee that recruited Ruth Lehmann to become Whitehead Institute director in 2020. In 2019, Hockfield published The Age of Living Machines, a book that explores the role scientific convergence could play in overcoming major humanitarian, medical, and environmental challenges. She joined the Whitehead Institute board in 2020 and chairs the nominating committee and is a member of the leadership advisory committee.
Ruth Lehmann
President and Director, Whitehead Institute
Lehmann earned her undergraduate degree and a PhD in biology with Christiane Nüsslein-Volhard from the University of Tübingen, in her home country of Germany. She has conducted research at the University of Washington, the University of Freiburg, the Max Planck Institute for Developmental Biology, and the Medical Research Council Laboratory of Molecular Biology in Cambridge, England. She was a Member of the Whitehead Institute Member and on the faculty of MIT from 1988-1996. She then moved to New York University (NYU), where she served in a number of leadership roles specifically as the Laura and Isaac Perlmutter Professor of Cell Biology and director of the Skirball Institute of Biomolecular Medicine (2006-2020) and from 2014-2020 as the Chair of the Department of Cell Biology at NYU's Grossman School of Medicine. She also became an investigator with the Howard Hughes Medical Institute in 1990 and again in 199. In 2020, Lehmann took on the role of president and director of the Whitehead Institute. She has received national and international recognition, including election to the National Academy of Sciences as Foreign Associate in 2005 and election as Associate Member of the European Molecular Biology Organization in 2012. She is currently editor-in-chief of the Annual Review of Cell and Developmental Biology and will serve as president of the American Society for Cell Biology starting in 2021.

Upcoming participants in this series include
Monday, March 22, 2021
Founder and CEO, Flagship Pioneering
-
Tuesday, May 4, 2021
Member, Whitehead Institute; Associate Professor of Biology, MIT
Member, Whitehead Institute; Professor of Biology, MIT
Member, Whitehead Institute; Associate Professor of Biology, MIT
-
Thursday, May 27, 2021
John J. and Dorothy Wilson Professor, MIT Institute of Medical Engineering and Science and Electrical Engineering and Computer Science

For questions, contact Erin DeMarco at edemarco@wi.mit.edu.