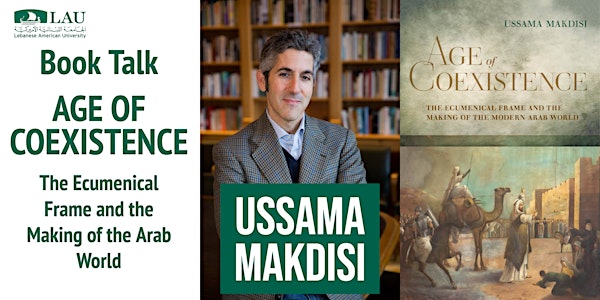 "Age of Coexistence" Book Talk with Ussama Makdisi
Book Talk with Prof. Ussama Makdisi, Educational Foundation Chair of Arab Studies at Rice University.
When and where
Location
Lebanese American University New York Headquarters and Academic Center 211 E 46th Street New York, NY 10017
About this event
Today's headlines paint the Middle East as a collection of war-torn countries and extremist groups consumed by sectarian rage. Ussama Makdisi's Age of Coexistence reveals a hidden and hopeful story that counters this clichéd portrayal. It shows how a region rich with ethnic and religious diversity created a modern culture of coexistence amid Ottoman reformation, European colonialism, and the emergence of nationalism.
Moving from the nineteenth century to the present, this groundbreaking book explores, without denial or equivocation, the politics of pluralism during the Ottoman Empire and in the post-Ottoman Arab world. Rather than judging the Arab world as a place of age-old sectarian animosities, Age of Coexistence describes the forging of a complex system of coexistence, what Makdisi calls the "ecumenical frame." He argues that new forms of antisectarian politics, and some of the most important examples of Muslim-Christian political collaboration, crystallized to make and define the modern Arab world.
Despite massive challenges and setbacks, and despite the persistence of colonialism and authoritarianism, this framework for coexistence has endured for nearly a century. It is a reminder that religious diversity does not automatically lead to sectarianism. Instead, as Makdisi demonstrates, people of different faiths, but not necessarily of different political outlooks, have consistently tried to build modern societies that transcend religious and sectarian differences.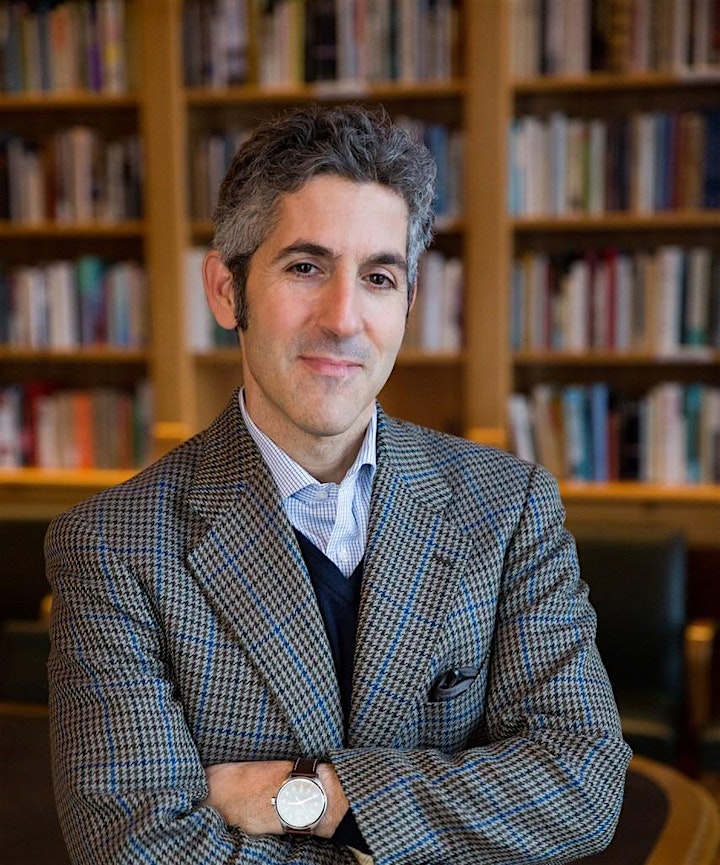 Dr. Ussama Makdisi is Professor of History and the first holder of the Arab-American Educational Foundation Chair of Arab Studies at Rice University. For AY 2019-2020, Professor Makdisi is a Visiting Professor at the University of California at Berkeley in the Department of History. In 2012-2013, Makdisi was an invited Resident Fellow at the Wissenschaftskolleg zu Berlin (Institute for Advanced Study, Berlin).
In April 2009, the Carnegie Corporation named Makdisi a 2009 Carnegie Scholar as part of its effort to promote original scholarship regarding Muslim societies and communities, both in the United States and abroad. Makdisi was awarded the Berlin Prize and spent the Spring 2018 semester as a Fellow at the American Academy of Berlin.
Professor Makdisi has just published a new book Age of Coexistence: The Ecumenical Frame and the Making of the Modern Arab World with the University of California Press. He is the author of Faith Misplaced: the Broken Promise of U.S.-Arab Relations, 1820-2001 (Public Affairs, 2010). His previous books include Artillery of Heaven: American Missionaries and the Failed Conversion of the Middle East (Cornell University Press, 2008), which was the winner of the 2008 Albert Hourani Book Award from the Middle East Studies Association, the 2009 John Hope Franklin Prize of the American Studies Association, and a cowinner of the 2009 British-Kuwait Friendship Society Book Prize given by the British Society for Middle Eastern Studies. Makdisi is also the author of The Culture of Sectarianism: Community, History, and Violence in Nineteenth Century Ottoman Lebanon (University of California Press, 2000) and co-editor of Memory and Violence in the Middle East and North Africa (Indiana University Press, 2006).
He has published widely on Ottoman and Arab history as well as on U.S.-Arab relations and U.S. missionary work in the Middle East. Among his major articles are "Anti-Americanism in the Arab World: An Interpretation of Brief History" which appeared in the Journal of American History and "Ottoman Orientalism" and "Reclaiming the Land of the Bible: Missionaries, Secularism, and Evangelical Modernity" both of which appeared in the American Historical Review. Professor Makdisi has also published in the International Journal of Middle East Studies, Comparative Studies in Society and History, and in the Middle East Report.
Discussant: Nadim Shehadi
Mr. Nadim Shehadi is Executive Director of the LAU New York Headquarters and Academic Center, is a Associate Fellow of the Middle East and North Africa Programme at Chatham House in London.
He was previously the director of the Fares Center for Eastern Mediterranean Studies at The Fletcher School of Law and Diplomacy, Tufts University. He was also a senior member of St. Antony's College Oxford where he directed the Centre for Lebanese Studies from 1986 to 2005.
Mr. Shehadi trained as an economist with an interest in the history of economic thought. He has produced several publications, contributes regularly to media coverage of Middle Eastern affairs and has advised several governments and international organizations.