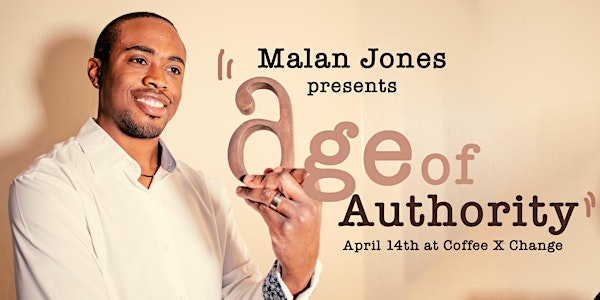 Age of Authority (Party)
This is the Age of Authority
When and where
Location
Coffee X Change 6841 North Camino Principal #3906 Tucson, AZ 85715
About this event
 " I saw Satan fall like lightning from heaven. I have given you authority to trample on snakes and scorpions and to overcome all the power of the enemy; nothing will harm you. However, do not rejoice that the spirits submit to you, but rejoice that your names are written in heaven."
Luke 10: 18-20
This April 14th 2022, I am turning 35, and I like to think of this age as the " Age of Authority " not because I'm turning thirty-five, but because I'm realizing the authority God has given me ( and every one of us who believes in Jesus) the power to defeat hell and it's forces with the words from God. God has not given us a spirit of fear, but of love , power, and of sound thinking. Jesus has given us the power to defeat the devil with the sword of our mouth, and it's about time for us to start realizing that.
As we are approach Resurrection Sunday it should be fresh on our minds exactly what God has done for us, and how Jesus defeated death. Since Jesus rose from the grave, he has given us power to rise above every circumstance. But it starts with our minds, travels to our mouths, and manifest with our actions!
It's time we stop living in fear and being paralyzed by lies. It's time we use the authority, that Jesus has given us, and speak up for what is true. It's time we begin to preach the gospel, open the eyes of the blind, and set the captives free. This is the age of authority!
Join me as we crush darkness with the praises of our God, and rejoice that our names are written in heaven. Join me 6pm-8pm at the Coffee X Change for the " Age of Authority " Party!