Description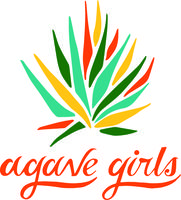 In September of 2006, Joanne Weir started talking about tequila. She was delighted to learn that, like her, many women don't just like tequila, they love it: They savor it with meals; drink it slowly from a snifter; and mix it with seasonal ingredients in experimental cocktails. Fueled by this realization, Weir created Agave Girls- to help these women share their enthusiasm for fine tequila.
Join PBS Chef, author of Kitchen Gypsy: Recipes and Stories from a Lifelong Romance with Food, Tequila: A Guide to Types, Flights, Cocktails and Bites, and the original Agave Girl Joanne Weir for an incredible evening of tequila, tasting and fun with Copita Tequileria y Comida and a tequila sponsor TBD.
Enjoy passed appetizers and a tasting flight of tequila, followed by a three course dinner paired with tequila cocktails. See full menu below. Guests also have the opportunity to win fantastic prizes and be awarded with special gifts.
Date: Tuesday, February 23, 2016

Time: 6:30-9:00 PM
Place: Copita Tequileria y Comida
739 Bridgeway Ave
Sausalito, CA 94965
415-331-7400
Price: $65 (price does not include gratuity)
Tequila Sponsor: Riazul Premium Tequila
MENU:
Charred Chile Ceviche
sea bass, chile chilhuacle, lime, orange, white raddish, cucumber
Seabass Crudo
blood orange, Cara Cara orange, jicama, chile de arbol - rosemary oil
Chipotle Beet Salad
roasted red beets, pickled golden beets, arugula, chicory, spiced pepitas, goat cheese, chipotle dressing
Poblano & Crab Chowder
snow peas, Dungeness crab, bacon, tarragon chili oil
Lobster Taco
butter and black bean poached Maine lobster, cabbage slaw, serrano aioli
Duck Sope
housemade masa sopes with duck, salsa ranchero, black bean puree, crema, pickled onions, cilantro, avocado mousse
Chile Relleno Ahogado
stuffed poblano with Mahi Mahi, tomato, capers and olive stew, crema
Hot Mexican Float
Oaxacan chocolate ice cream, topped with roasted banana and butterscotch caramel cream, Mexican Polvoron
Enjoy pairings from Riazul Premium Tequila.
"Riazul Premium Tequila is the outstanding result of combining the best traditional methods with modern technology. Our close attention during production guarantees consistency and quality in every glass you pour. From the Highland Mountains of Jalisco, Mexico, the land of Riazul has been passed down from generation to generation for more than 200 years since the Mexican War of Independence. Where strife and struggle once challenged the will of a people, freedom prevailed and an independent spirit was born; this is the land of Riazul."
"the ultimate blanco experience" - Tequlia.net
"voted #1 tequila in a blind tasting of 190 Tequlias"