Ag Innovators Qtrly: The future National Western Center and Ag Innovation O...
Description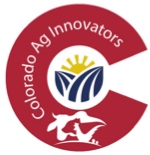 Join us for our quarterly meeting of the Colorado Ag Innovators. This group is an opportunity for you to meet City, State, and CSU leadership, and network with Investors and Companies interested in furthering Ag Innovation in Colorado.
6/29/17 Meeting Topic:
The future National Western Center is prime for growing the next generation of agribusiness in Denver and the region. The shared vision of the redevelopment partners—including the City of Denver, Denver Water, CSU, and the state—is to provide a central location for events, meetings, educational and R&D facilities for the growing economy of agricultural, water, and food innovators in the region.
Join us to learn more, to provide your input, to pursue associated opportunities, and to network with like-minded entrepreneurs.
Speakers include Kelly Leid, Executive Director of the National Western Center; Ajay Menon, Dean of the College of Agricultural Sciences, Colorado State University; and a representative from the National Western Stock Show Association.
Agenda:
4:00-4:30pm: Check in and open networking
4:30-5:15pm: NWS presentation and Q&A
5:15-6:00pm: Opportunity for you to meet the NWS stakeholders and meet others innovating in Ag.
NOTE: To sign up for the Ag Innovators list and be notified of future events, please go to http://www.purecultures.com/aginnovators