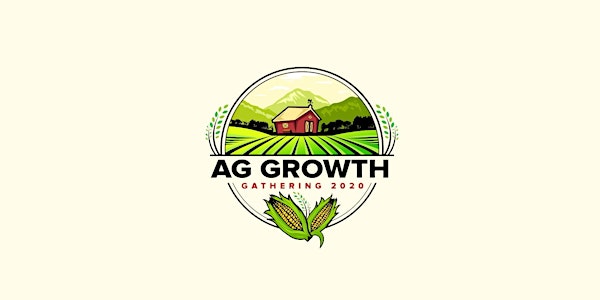 Ag Growth Gathering 2024
Save the date for 2022 Details from last year With the new year upon us and 2019 in the rearview mirror, Suhr and Lichty Insurance is del
When and where
Location
Harvest Hall Seward County Fairgrounds 1625 Fairgrounds Circle Seward, NE 68434
About this event
Save the date for 2022 
Details from last year Event
With the new year upon us and 2019 in the rearview mirror, Suhr and Lichty Insurance is delighted to bring you new events and opportunities for 2020.
This year, due to its increasing popularity, this event will take place at the Harvest Hall at the Seward County Fairgrounds. The Ag Growth Gathering is an informative social gathering for ag producers throughout the midwest. Doors open at 2:30 and anyone is welcome to attend! Food and Beverages Provided
This years theme is:  What Keeps you awake at night? 
Topics and Speakers will include:
Politics - Mike Foley Nebraska Lt. Governor

Taxes - Ryan Burger CPA

Weather - Marvin Rhodes RCIS

Liability - James Dobler Atty

Markets - Cory Walters UNL

Etc.  
This free event will feature keynote speakers on these topics and more. 
Various Agri-Business partners will also be participating for attendies to interact with.
You may register now to confirm your attendance.  
Be sure to Check back here for updates and more details as all the event details have not yet been finalized.
We look forward to seeing you at the event and working with you as you plan and prepare for the 2020 growing season.
You may also be interested the
 "Farm Program and Advanced Crop Insurance Update/Workshop 2020"
Ryan L. Burger, CPAGabriel, Burger & Else, CPA, PC CPA
James DoblerAttourney
Matt Dolch
Mike FoleyState of Nebraska Lieutenant Governor
Diane LichtySuhr & Lichty VP
Marvin RhodesRCIS Field Services
Mark SuhrSuhr & Lichty President
Cory WaltersUNIVERSITY of NEBRASKA AGRICULTURAL ECONOMICS