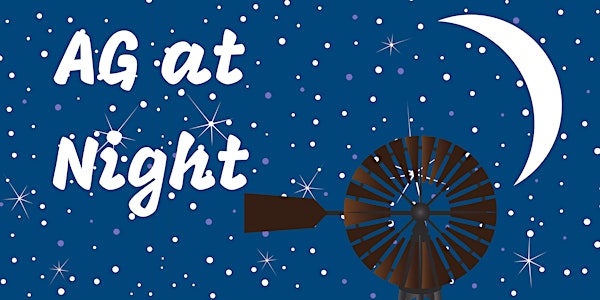 Ag at Night - Eat Your Fruits and Veggies
When and where
Location
Manatee County Agricultural Museum 1015 6th Street West Palmetto, FL 34221
Description
Eat Your Fruits and Veggies on Wednesday, March 27, 2019 from 7:00 - 9:00 PM. Cultivate your knowledge of the work that goes into growing fruits and veggies in Manatee County. Learn more about produce crate labels and even design your own! Trick your taste buds with a Florida Orange Juice blind taste test and much more!
Ag at Night is a unique experience for adults only (18+). This NEW 4 part programming series focuses on fun topics related to agriculture historically and today. Guests will experience hands on activities, food and drink tastings, demonstrations, and more!
Tickets are $8 for members*, $10 in advance, or $15 at the door. Pre-registration is recommended as there are a limited amount of tickets.Tickets must be purchased for each date of the series.
*Members please contact the Museum to confirm Membership and receive your discount code.
Additional Topics Include:
Wednesday, May 29th - Homesteading in Florida
Wednesday, July 24th - Plants and Pollinators
For more information contact the Manatee County Agricultural Museum via email agriculturalmuseum@manateeclerk.com or phone 941-721-2034.