About this Event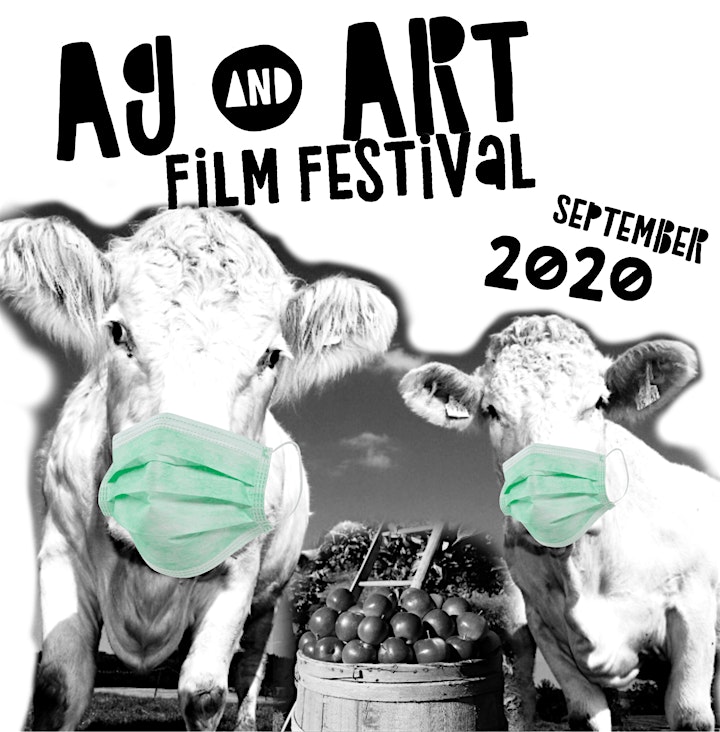 Welcome to the 2020 Ag & Art Film Festival!
Due to Covid-19, we will have smaller screening sizes, with social distancing, so we are coordinating two screening locations per night. There is a "Schedule A" & "Schedule B".
We are donating a portion of the pass & ticket sales to the farmers & ranchers who were affected by the LNU Complex Fire.
CLICK HERE TO DOWNLOAD FESTIVAL PROGRAM
Purchase individual screening tickets below. Each ticket is good for 2 adults.
(Full Festival Pass are no longer available.)
A: Schedule A
B: Schedule B
Week 1
A: Tues, 9/8: 91 Harvests - Tolenas Winery (Fairfield) [$20/2-person pod]
B: Tues, 9/8: A Place To Grow - Rush Ranch (Suisun) [$20/2-person pod]
A: Wed, 9/9: A Place To Grow - Rush Ranch (Suisun) [$20/2-person pod]
B: Wed, 9/9: 91 Harvests - Tolenas Winery (Fairfield) [$20/2-person pod]
A: Thurs, 9/10: Rivense - Araceli Farms (Dixon) [$20/2-person pod]
B: Thurs, 9/10: NO SCREENING
Week 2 - ONLY SCHEDULE A THIS WEEK
A: Tues, 9/15: The Mood/Lavender Ladies - Private Residence (Vacaville) [$20/2-person pod]
A: Tues, 9/16: Growing Solutions - Private Residence (Vacaville) [$20/2-person pod] - SOLD OUT
Week 3
A: Tues, 9/22: Land of Sciacchetra - La Borgata Deli (Vacaville) [$20/2-person pod]
B: Tues, 9/22: Vegetable Skin - Il Fiorello (Fairfield) [$20/2-person pod]
A: Wed, 9/23: Vegetable Skin - Il Fiorello (Fairfield) [$20/2-person pod]
B: Wed, 9/23: Land of Sciacchetra - La Borgata Deli (Vacaville) [$20/2-person pod]
A: Thurs, 9/24: Growing Magic - Wild Vines (Vacaville) [$20/2-person pod]
B: Thurs, 9/24: Rivense - Araceli Farms (Dixon) [$20/2-person pod]
Week 4
A: Tues, 9/29: Hemp State - Morningsun Herb Farm (Vacaville) [$20/2-person pod]
B: Tues, 9/29: Found in Korea - Lockewood Acres (Vacaville) [$20/2-person pod]
A: Wed, 9/30: Found in Korea - Lockewood Acres (Vacaville) [$20/2-person pod]
B: Wed, 9/30: Hemp State - Morningsun Herb Farm (Vacaville) [$20/2-person pod]