AFWA hosts "Volunteer Play Day at Daniel Kids & Happy Hour"
Description

Accounting & Financial Women's Alliance Northeast Florida invites you to a
Volunteer Play Day at Daniel Kids & Happy Hour Event
Give back to the Jacksonville community by joining us for the AFWA 2016 volunteer project at Daniel Kids. We will spend a few hours playing games, meeting new friends and making a difference in the life of at-risk youth. The safety and comfort of the children are a first priority, so screening is necessary for all our volunteers. An affidavit will be sent following your RSVP.
After the service event, join us for Happy Hour at Seven Bridges!
Thursday, May 19, 2016
Daniel Kids Play Day 3:30pm – 5:00pm
Happy Hour at Seven Bridges 5:30pm - 7:30pm
Daniel Kids (Service Project)
3725 Belfort Road
Jacksonville, FL 32216
Seven Bridges (Happy Hour)
9735 Gate Pkwy N
Jacksonville, FL 32246
"Daniel serves nearly 2,000 children and their families every day through a variety of innovative and nationally-recognized programs. Daniel offers an array of quality, efficient and effective mental health, social services and educational programs aimed at enhancing the lives of children and families in our community. Examples of these programs include: therapeutic foster homes for abused children, independent living services for homeless youth and educational services for children who have emotional and/or behavioral issues. Daniel offers a quality continuum of care that helps meet the needs of children and families in the local community."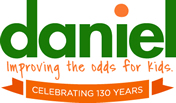 More information available at www.afwamay2016.eventbrite.com
Email: afwa.jax@gmail.com
Interested in becoming a member? Join today at www.afwa.org.
Like us on Facebook: www.facebook.com/AFWAJAX
Connect with us on LinkedIn: Accounting & Financial Women's Alliance - Jax