Description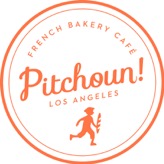 COME ANYTIME BETWEEN 5 and 9PM ;)
Prices increase on Tuesday Nov 1 at Midnight!
No tickets sold at the door!


Do not miss your Wine & Jazz Rendezvous this Thursday! After several wonderfully successful concerts this year, Laure Zaehringer is back again in #DTLA for an unmissable evening. Jazz lovers will enjoy the smooth jazzy vocals & instrumental music notes! Laure will sing jazz standards from The Great American Songbook as well as French chansons. Listen to Laure: https://www.youtube.com/watch?v=ZdETSOXc51M


Join us, by yourself or with friends, for a socializing/networking AfterWork evening at Pitchoun (pronounce "pitch-oon", meaning "Kiddo" in Provençal). Fabienne & Frédéric Souliès started up this boulangerie-patisserie about a year ago in Pershing Square and recently added a wine bar! Come mix & mingle and enjoy a great atmosphere at this really cool venue! This event is back by popular demand ;)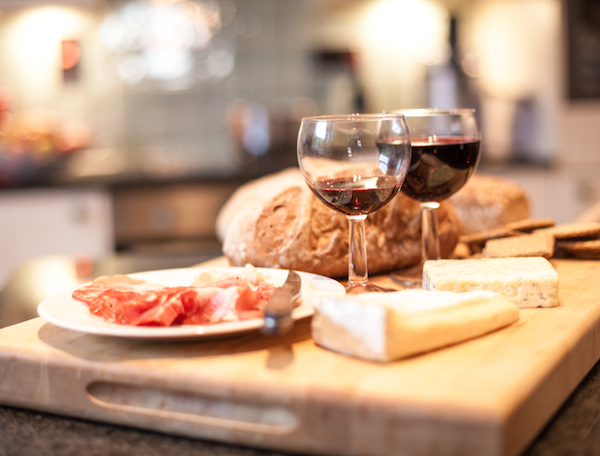 Check out Pitchounbakery.com for more details about this absolutely unique Parisian getaway! Check also this video
PLEASE READ CAREFULLY - TICKETS ON SALE ON THIS EVENTBRITE PAGE INCLUDE:
- Access to AfterWork Soirée at Pitchoun (anytime between 5 and 9PM)

- Live Music
- One Complimentary Gourmet Bite Per Person Offered at Entrance

- a Perfect Mingling & Networking #AfterWorkLAWT Atmosphere with other Angelenos
- $25 of Free Ride Credit with Lyft (new users only - see details below **).
Special $8 Early Bird Tickets. $12 General Admission. NO TICKETS AT THE DOOR.

TICKETS DO NOT INCLUDE WINE TASTING, GLASSES OF WINE OR ANY OTHER DRINKS OR DINNER.


AVAILABLE FOR PURCHASE AT THE EVENT:
- TOUR DE FRANCE WINE TASTING: $10 for 2 half-glasses, to choose among the following 6 wines:
Domaine Pommier, Petit Chablis, Burgundy, 2014 (white)
François Villard, le Grand Vallon, Condrieu (Viognier) Rhône, 2013 (white)
Domaine Mourchon, Rhone, Cotes du Rhone, 2013 (rosé)
Domaine Guillaume Gros, Côtes du Luberon, 2010 (red)
Château Milon, Saint-Emilion Grand Cru, 2010 (red)
Delas Les Launes, Rhone, Crozes-Hermitage, 2013 (red)
- WINES BY THE GLASS

- FOOD. Simply order from a special food menu (presented at the event).

You will be billed directly by Pitchoun during the event for any beverages or food you purchase.
SWEET TOOTH? ;))... Individual PASTRIES & MACARONS will also be available and on sale from the front display!
___________
DRESS CODE - Important: Business/Upscale Casual, Cocktail Chic. NO T-Shirts. NO Sneakers. Jacket Recommended for Men. Dress Shoes.
Must be 21 and Over to Attend.
Every Guest's ID will be carefully verified upon Check-in.
Please Enjoy Responsibly.
** Don't worry about taking your car... and take Lyft to the hotel! Your ticket includes a $25 credit for new users with code LAWINE. Lyft is a mobile app that lets you request a ride from a fully-vetted, hand-selected community of drivers at the push of a button. For this soiree attendees, Lyft has kindly offered $25 of free credit (first users only). Just download the Lyft app and enter LAWINE under settings to take a free trip on us.
Ticket Policy: All sales are final. No credit. No refunds. A name change however can be done anytime until the event starts.
Question? email at info@lawinetasting.com