Enjoy Afternoon Tea at home! The menu includes beautiful pastries, open-faced sandwiches, our famous scones with cream & jam & Lot 35 Tea.
About this Event
Afternoon Tea - TAKE OUT EDITION.
We are making spirits bright with our Afternoon Tea TO GO! Enjoy this time-honoured tradition in the comfort of your own home.
The Tea menu features unique pastries, open-faced sandwiches and our famous English scones. A selection of Lot 35 teas specially curated for Fairmont Hotels will be available at pick-up time.
Choose your pick up times - every day :
12pm-1pm / 1pm-2pm / 2pm-3pm
This afternoon tea is only available for Take Out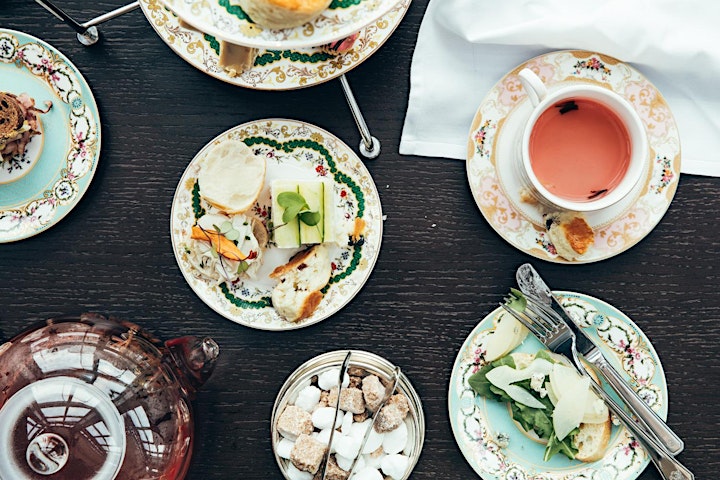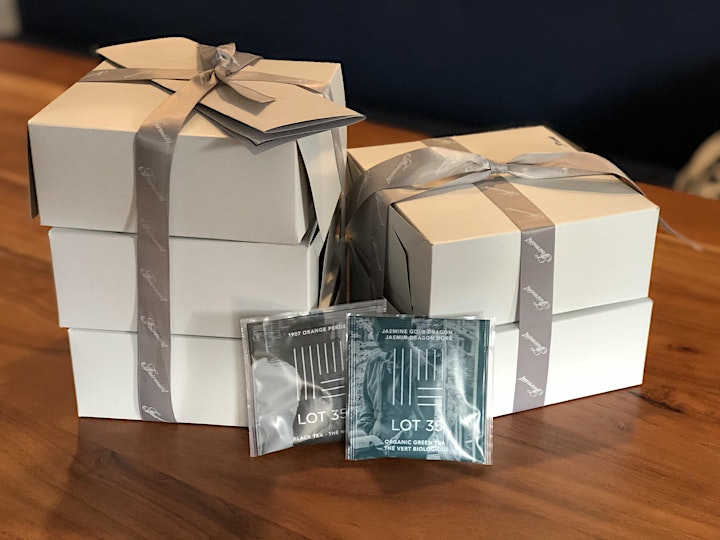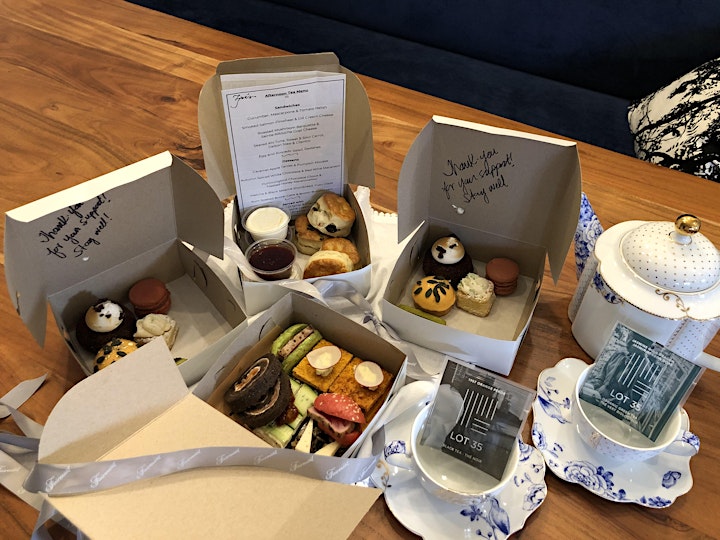 Afternoon Tea Menu
Choice of Lot 35 Tea available at pick-up.
Sandwiches
Cucumber, Mascarpone & Tomato Relish
Smoked Salmon Pinwheel & Dill Cream Cheese
Roasted Mushroom Barquette & Sainte-Nitouche Goat Cheese
Seared Ahi Tuna, Sweet & Sour Carrot, Daikon Slaw & Cilantro
Turkey and Cranberry Salad, Brussel Sprouts Coleslaw
Desserts
Candy Cane and Caramel Brownie
Mandarin & Gingerbread Yule Log
Black Currant, Vanilla & Chestnut Tartlet
Mulled Wine Macaroon
Brandy Soaked Fruit Cake & Marzipan
Served with Château Laurier's Famous Scones, Mascarpone Cream & Homemade Strawberry Jam
Little Prince & Princess Tea
(For children 12 and under)
Choice of Hot Chocolate or Lot 35 Tea
Ham & Cheese Sandwich
Berry Jam Sandwich
Fresh Fruit Cup
Almond Macaroon
Red Velvet Cupcake
Chocolate & Peppermint Brownie