Description
If data is only useful to highly-skilled data practitioners, it's not living up to its original promise of making your organization smarter, faster, and more effective. Let's fix that, together.
Join other executives like you for an afternoon of discussions on best practices, use cases, and cutting-edge tools around data practices. Learn from leaders in data who have engineered organizational change or implemented data practices at scale in an afternoon of presentations, and engage face-to-face with your peers at an evening reception.


Featured speakers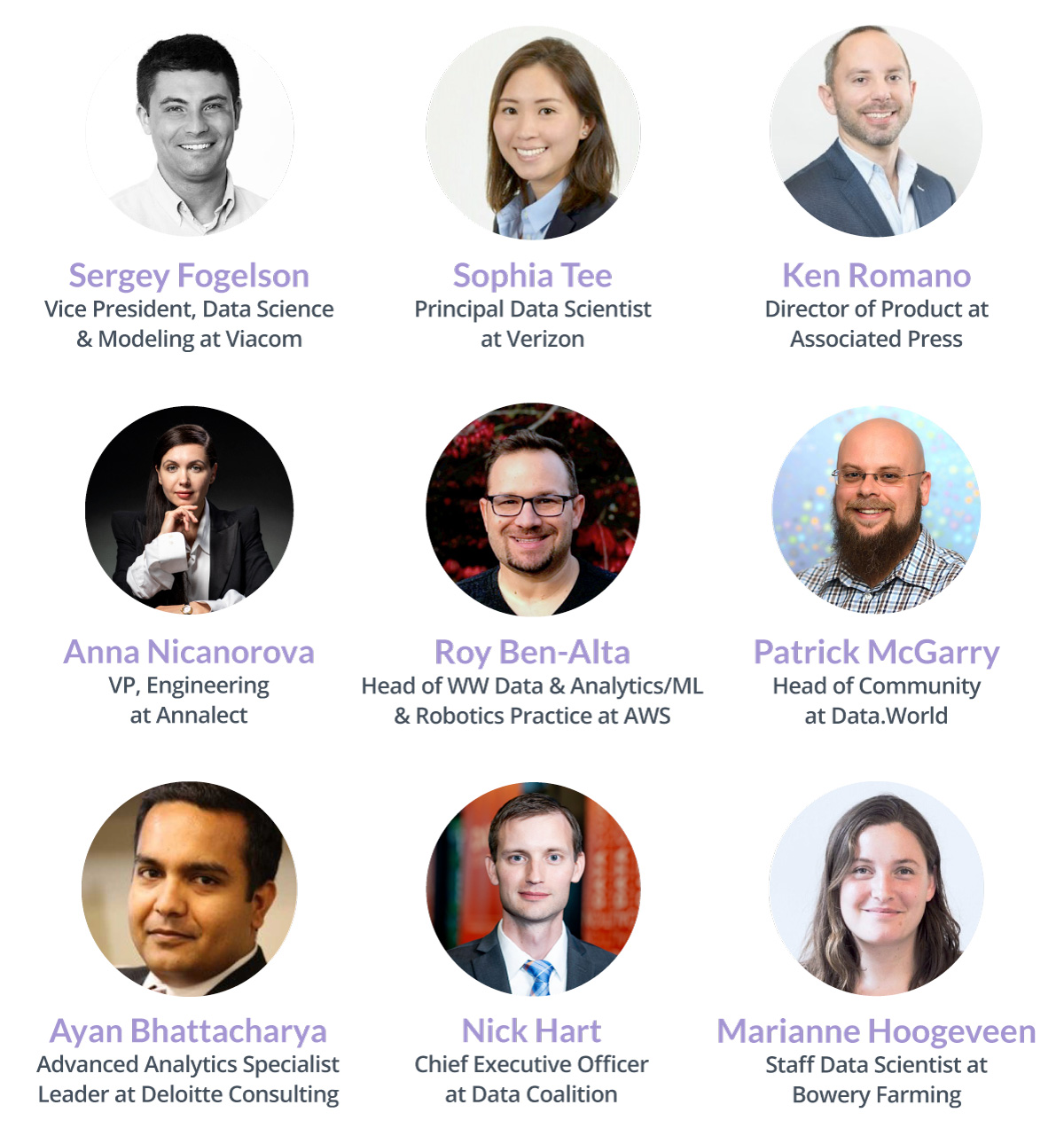 Schedule
12:30 - 13:30 | Registration
13:30 - 14:00 | Talk by Sergey Fogelson, Vice President of Data Science & Modeling at Viacom
14:05 - 14:35 | Talk by Marianne Hoogeveen, Staff Data Scientist at Bowery Farming
14:35 - 15:05 | Coffee Break
15:05 - 15:35 | Talk by Ken Romano, Director of Product at Associated Press
15:40 - 16:10 | Talk by Anna Nicanorova, VP of Engineering at Annalect
16:15 - 17:00 | Panel Discussion with Sophia Tee, Principal Data Scientist at Verizon, Roy Ben-Alta, Head of WW Data & Analytics/ML & Robotics Practice at AWS, Patrick McGarry (Moderator), Head of Community at data.world, Ayan Bhattacharya, Advanced Analytics Specialist Leader at Deloitte Consulting and Nick Hart, Chief Executive Officer at Data Coalition
17:00 - 18:00 | Closing Reception
RSVP today as spaces are limited. We look forward to seeing you!