AFTERMATH: A Guide for Survivors of Violence

Friday, September 16, 2011 from 8:30 AM to 5:00 PM (EDT)
Event Details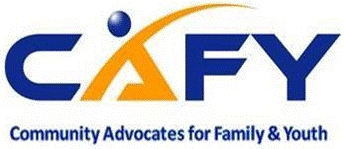 AFTERMATH:
A Guide for Survivors of Violence
Friday, September 16, 2011
8:30am-5:00pm
Prince George's Administrative Police Services Complex Building
7600 Barlowe Road Landover, MD 20785
Community Advocates for Family & Youth
in partnership with
DC Alliance, Empowered Homicide Survivors, Inc.
A Day of Workshops Exploring Survivorship After Violence
Presented by Carrie Freitag, author of " Aftermath: In The Wake of Murder " , and co- author, Margaret " Peggy " Kerouac. Workshops for survivors and service providers, who assist them, of homicide victims and violent crime.
WORKSHOPS
9:15am-10:45am       Post Traumatic Stress In The Aftermath of Murder
This workshop offers survivors information, perspectives, and tools to better recognize and persevere through the traumas and conflicts they face. 
11:00am-12:30pm      Trust and Secondary Victimization Among Survivors of Homicide
                                    and Violent Crime                                                          
This workshop will explore the areas of trust that have been violated by victimization and trauma.
1:30pm -3:00pm         Overcoming Survivors Guilt and Building Self-Esteem
This workshop helps survivors who may feel too guilty to allow themselves to heal and feel good again, and than are critical with themselves for not healing fast enough.
3:15pm-4:45pm         Reclaiming Your Spirit from Murder: Surrender & Empowerment
This workshop presents themes and strategies to help survivors reclaim their emotional and spiritual energy from the murder/murderer.
 $25 registration fee per person                                        $35 for CEU ' s
Proceeds from this conference will help go to our 3rd Annual Candlelight Vigil, which will be held on Sunday December 11, 2011.
 For more information visit www.cafyonline.org or contact:
Fay Tatum ( 301) 390-4092
 Sponsored by HOPE, New Creations Christian Ministries(NCCCM) & Prince George's County Police Department 
6 CATEGORY II SOCIAL WORK CEU ' S PENDING
When & Where

Prince George's Administrative Police Services Complex Building
7600 Barlowe Road
20785


Friday, September 16, 2011 from 8:30 AM to 5:00 PM (EDT)
Add to my calendar
Organizer
Community Advocates for Family & Youth (CAFY, Inc.)
Community Advocates for Family & Youth, Inc. (CAFY) is the only public non-profit advocate organization and resource in Prince George's County that helps anyone who is harmed by crime or violence regardless of the crime.   
Our mission is to embrace, educate and empower harmed, impacted or affected by crime on their journey to justice and healing.
We are a full service provider offering support from the day of the incident through self-defined closure. All services are offered in Spanish. 

We know that "HEALING HAPPENS HERE". Whether you or someone you know has been a victim, or you just want to learn more, call CAFY 301-390-4092 or go to www.cafyonline.org.