Description
Afterhours Bridal Show at Great American Ball Park!!

Here is your chance to not only meet 75 of Cincinnati's BEST wedding vendors, but a chance to also win a $20,000 wedding!!!

Cincinnati, OH – Thursday - March 10th, 2016 – A Bride's Mafia will be hosting their fourth annual Afterhours Bridal Show at Great American Ball Park from 6-9 pm! Afterhours Bridal show is an unusual twist on your usual bridal show. Brides to be will have a chance to WIN a $20,000 wedding including (venue, attire, photographer, videographer, entertainment, coordinator, florist, hair/make up, cake, and so much more!) The last four Afterhours show have brought in over 2000 people in three hours. The show will be on March 10th from 6-9 pm.

Brides, Grooms, and their families will be able to meet and greet over 75 of Cincinnati's finest wedding vendors. They will be able to preview the latest wedding trends as well as everything they need to make their special day "perfect" under one roof! Bride's to be will be getting complimentary make up and up dos done to get a sneak peak into their big day!

We hope to see you at Afterhours Bridal show at Great American Ball Park!! This is one show you will not want to miss!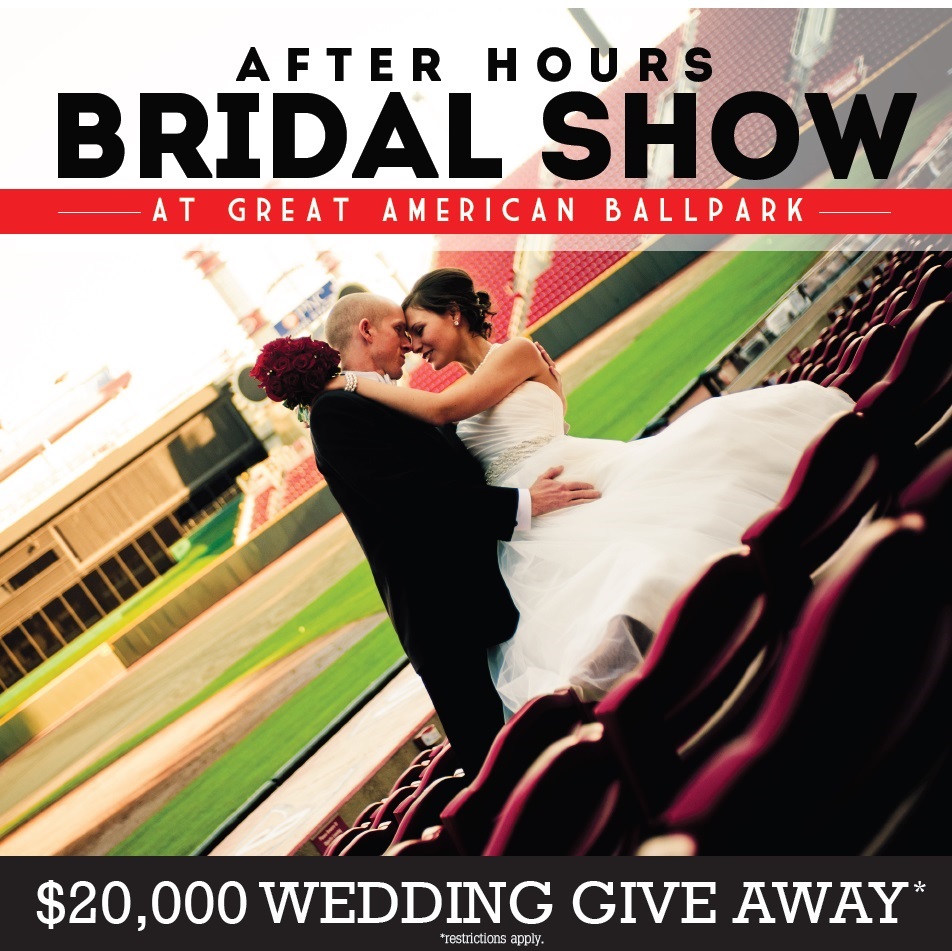 Also -- Grooms!!
Grooms to be - This is your time!
Are you looking to get involved in YOUR wedding?
A chance grab a beer and hang out in the Diamond club with your Groomsmen, get some tips on how to be involved in the wedding, and then... wait for it.. head out to the BATTING CAGES!
If so - join Hey Mr. DJ Event and Lighting Group LLC as they are presenting the one and only Grooms Workshop at the Afterhours Bridal Show at Great American Ball Park!
Grooms Workshop in the Diamond Club: 7-8
Batting Cages - 8-9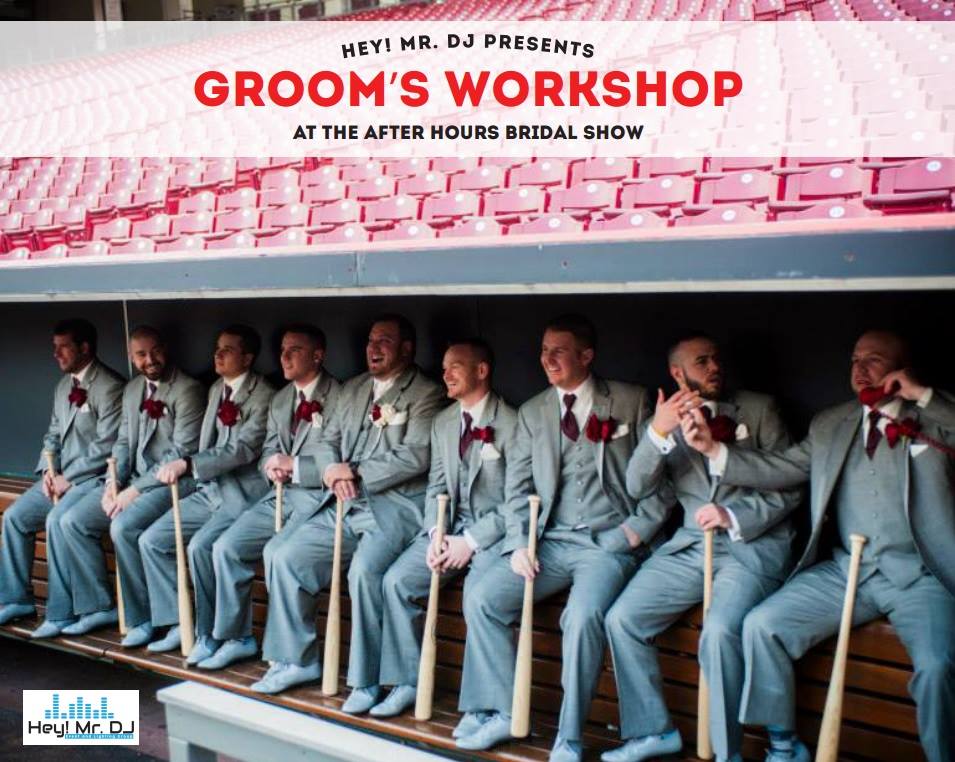 See you there!!