Professional athletes and their health, free for pro-athletes and families.
About this event
The Association of Professional Ballplayers is partnering with eSportsInstruction.com and Cannabis Pitch Live to host this ground breaking event. Friday is focused on professional athletes and their health. Followed by networking in the evening. Saturday is focused on business opportunities in the Cannabis industry and other opportunities. Creating a one of a kind opportunity for education, investment information and networking.
See Video below from one of our past pro-athletes and health events:
Legendary Super Sports Agent Leigh Steinberg at our 2016 Sports Conference focus Concussions.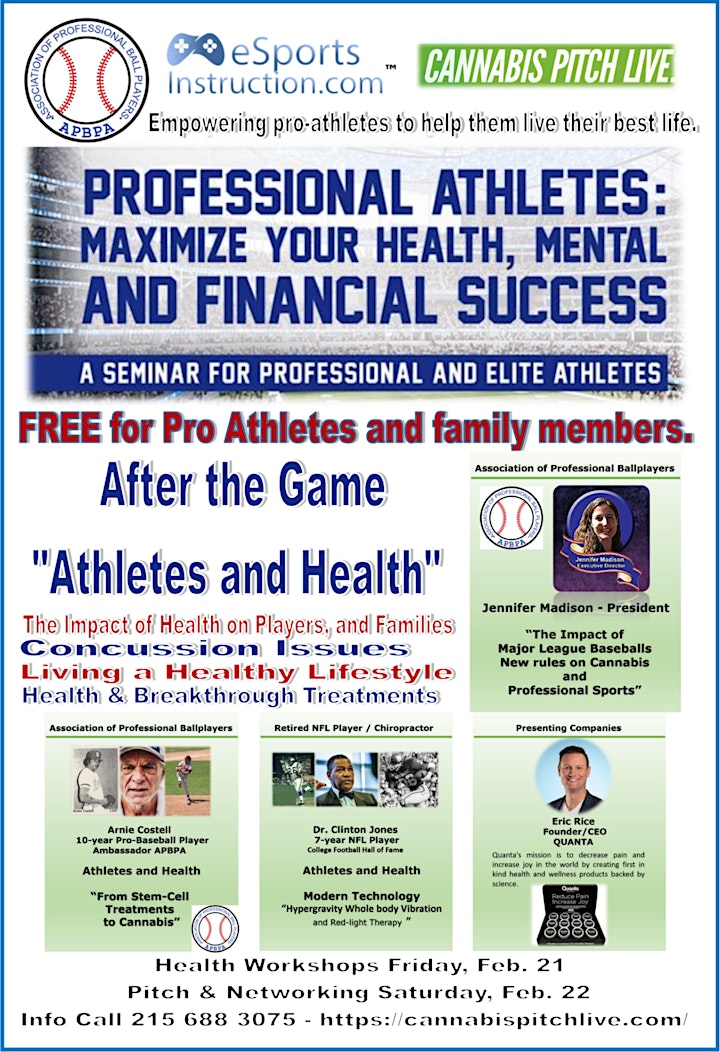 Organizer of After the Game "Athletes and Health" by APBPA & eSportsInstruction
eSportsInstruction.com,
eSports Business Accelerator and esiPitch Events
eSportsInstruction.com is a conduit for finding "tools", games, apps, etc., and connecting athletes and educators as information experts. We are a non-traditional accelerator, that connects' investors, with innovators and start-up companies via our events, and web series. 
Event Coordinator: Reginald Grant, CEO eSportsInstruction.com, and Corporate Relations for the Retired NFL Players Congress. 
Former NFL (New York Jets) and CFL player, Consultant, and Author. On the Board of Directors several youth-focused non-profits and NAAAA presenters of the premier award in the nation for high school male Scholar-Athletes the "Watkins Award.