Event Information
Location
University of Cape Town - Kramer Law Building
Oliver Tambo Moot Court, 5th Floor
1 Stanley Road
Cape Town 7700
South Africa
Description
Please join the

University of Cape Town Refugee Rights Clinic, in collaboration with the Refugee Social Services "Other People's Film Festival",

on June 20th at the University of Cape Town - Kramer Law Building for a screening of the award winning documentary, After Spring.

Doors open at 12:00pm on June 20th and the film will begin at 12:30pm. A
short introduction will be done by Micheline Minani Muzaneza Bagona from the Sonke Gender Justice Organization.
About Micheline: She is an expert in Gender and Conflict and refugee rights, and is a sworn translator with the High Court of South Africa and international interpreter who is fluent in 6 different languages. Micheline hails from Burundi, she was born in DRC where her parents were in exile following political instability in Burundi. After seeking asylum in South Africa, she completed her Honours Degree in Economic Sciences/Commercial Studies in 2004 and done extensive work in gender activism and many more impressive feats and attributes!
Tickets are free but RSVP to save your spot!

Watch the trailer: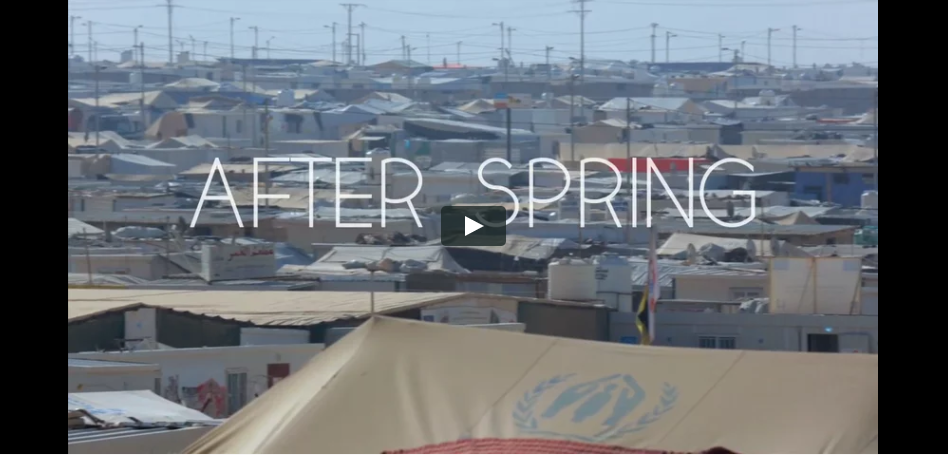 About the film:
As the Syrian conflict enters its seventh year, millions of people continue to be displaced. After Spring is the story of what happens next. By following two refugee families in transition and an aid worker fighting to keep the camp running, viewers will experience what it is like to live in Zaatari, the largest camp for Syrian refugees. With no end in sight for the conflict or this refugee crisis, everyone must decide whether or not they can rebuild their lives in a place that was never meant to be permanent. Executive Produced by Jon Stewart.
Date and Time
Location
University of Cape Town - Kramer Law Building
Oliver Tambo Moot Court, 5th Floor
1 Stanley Road
Cape Town 7700
South Africa